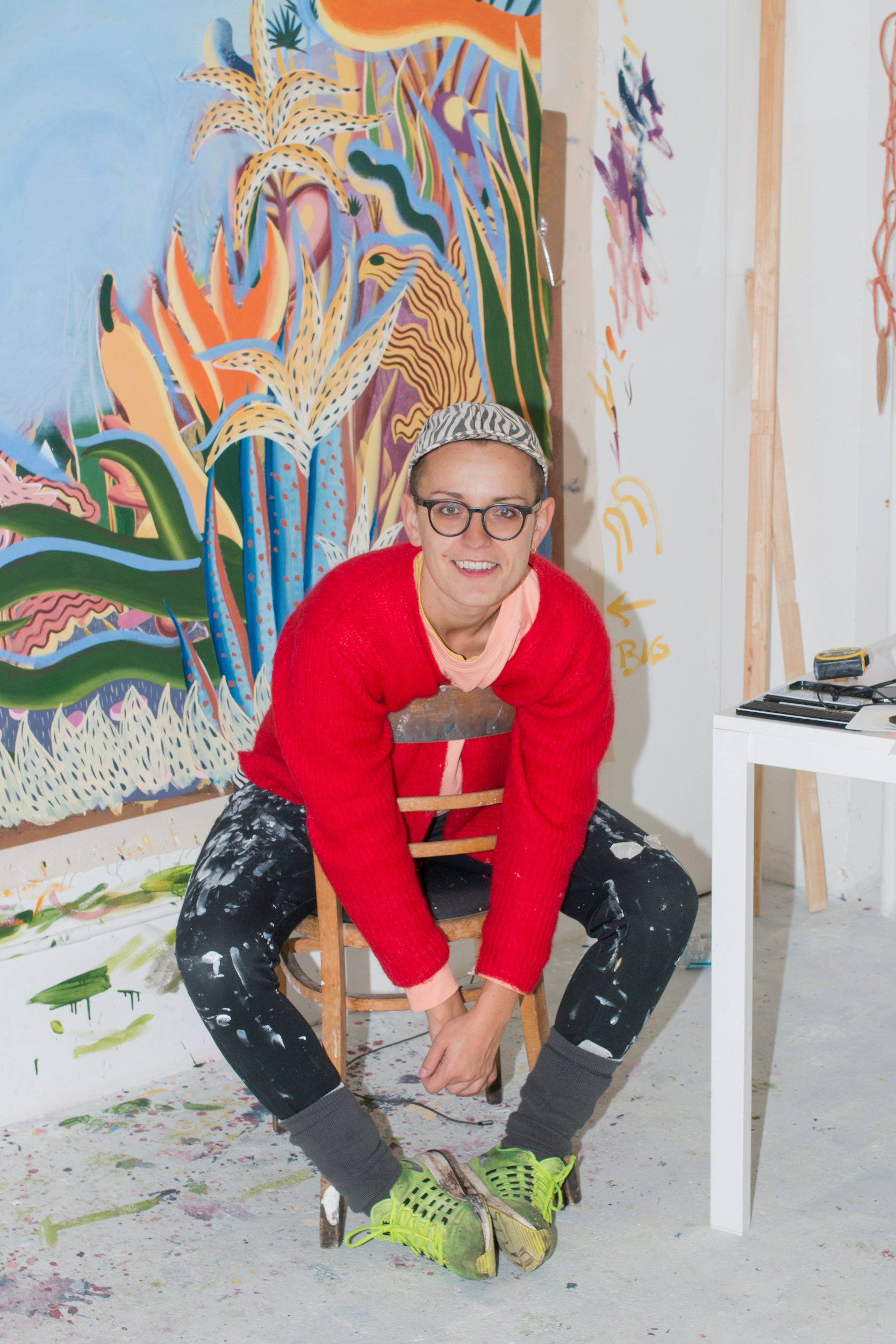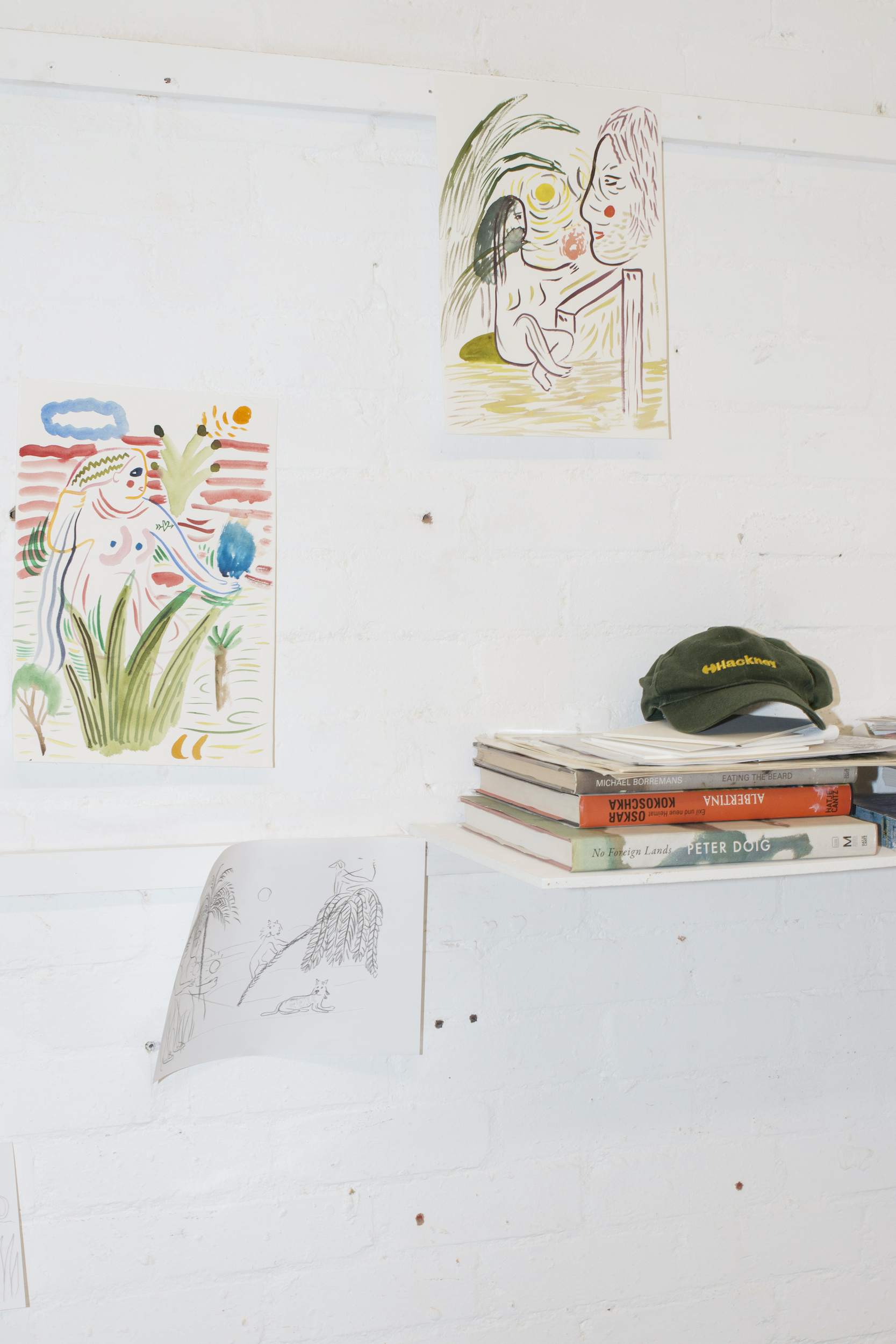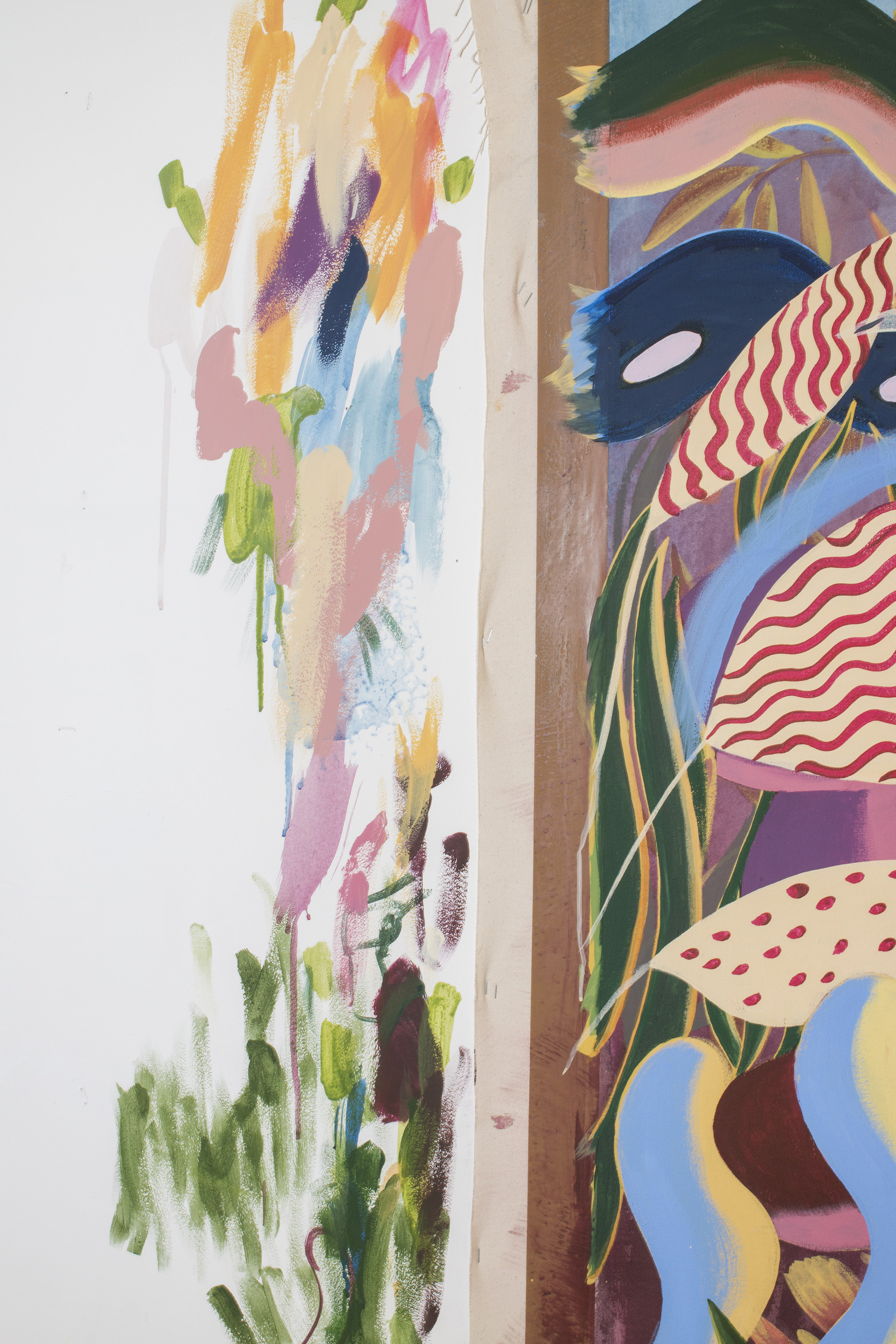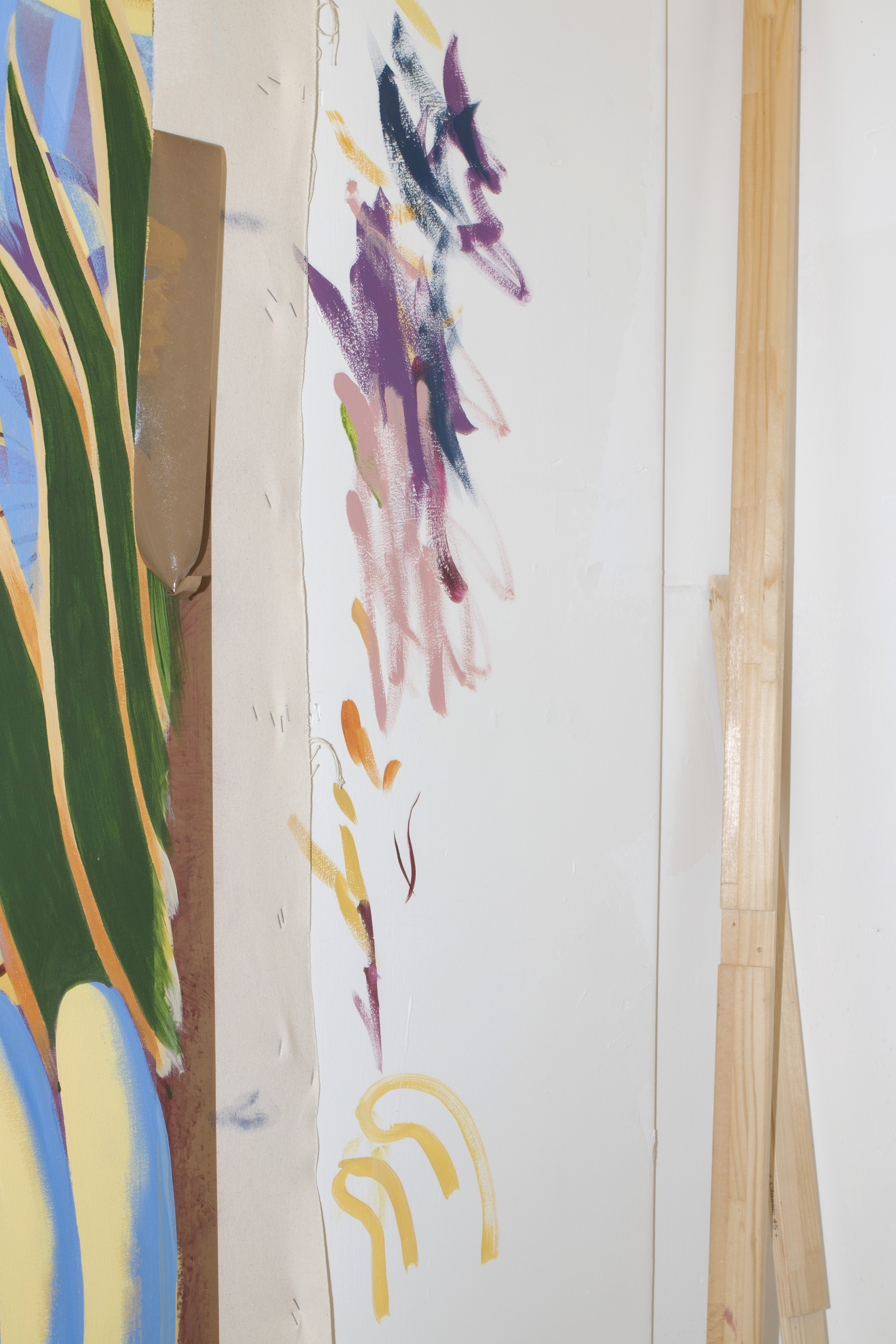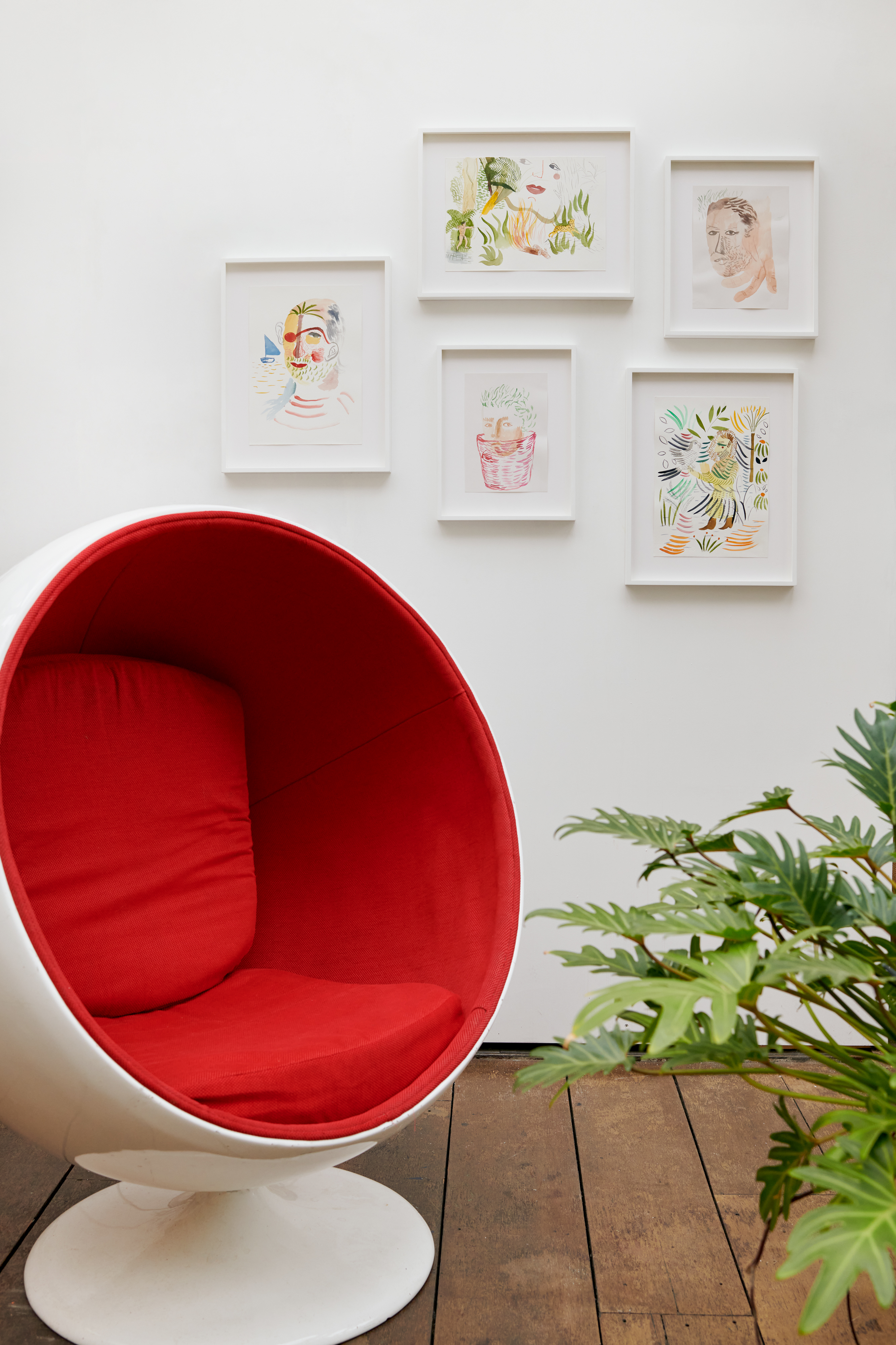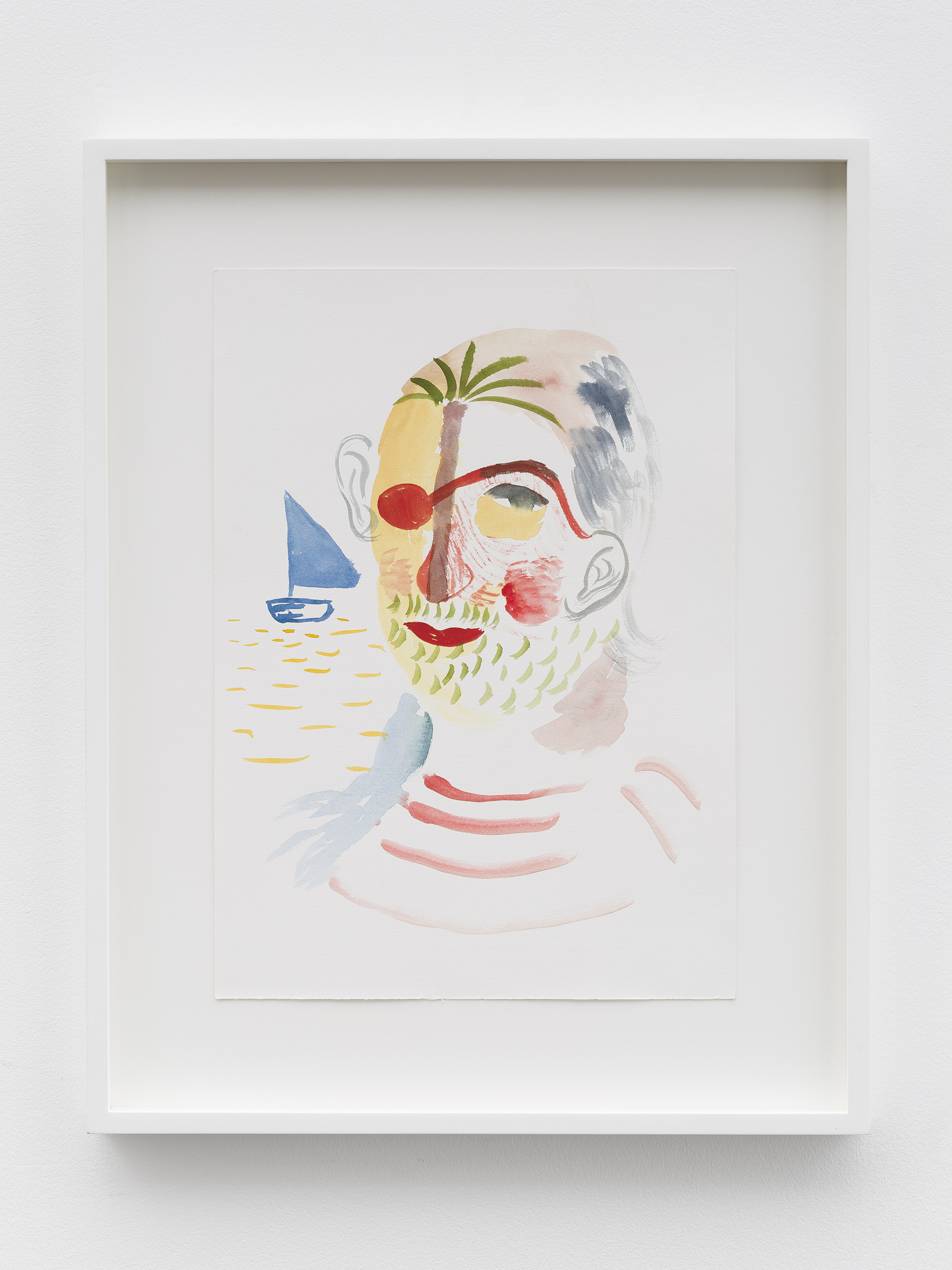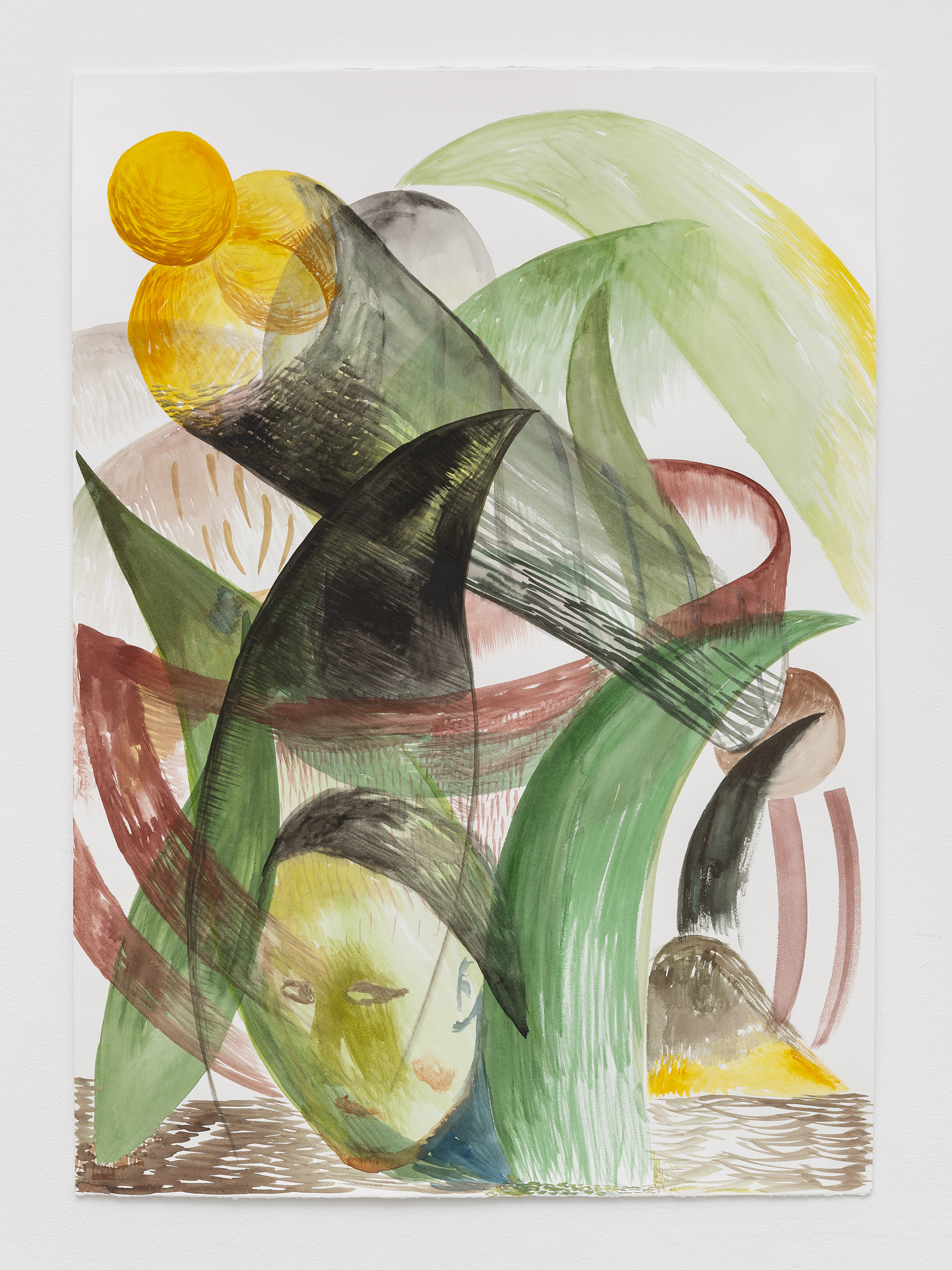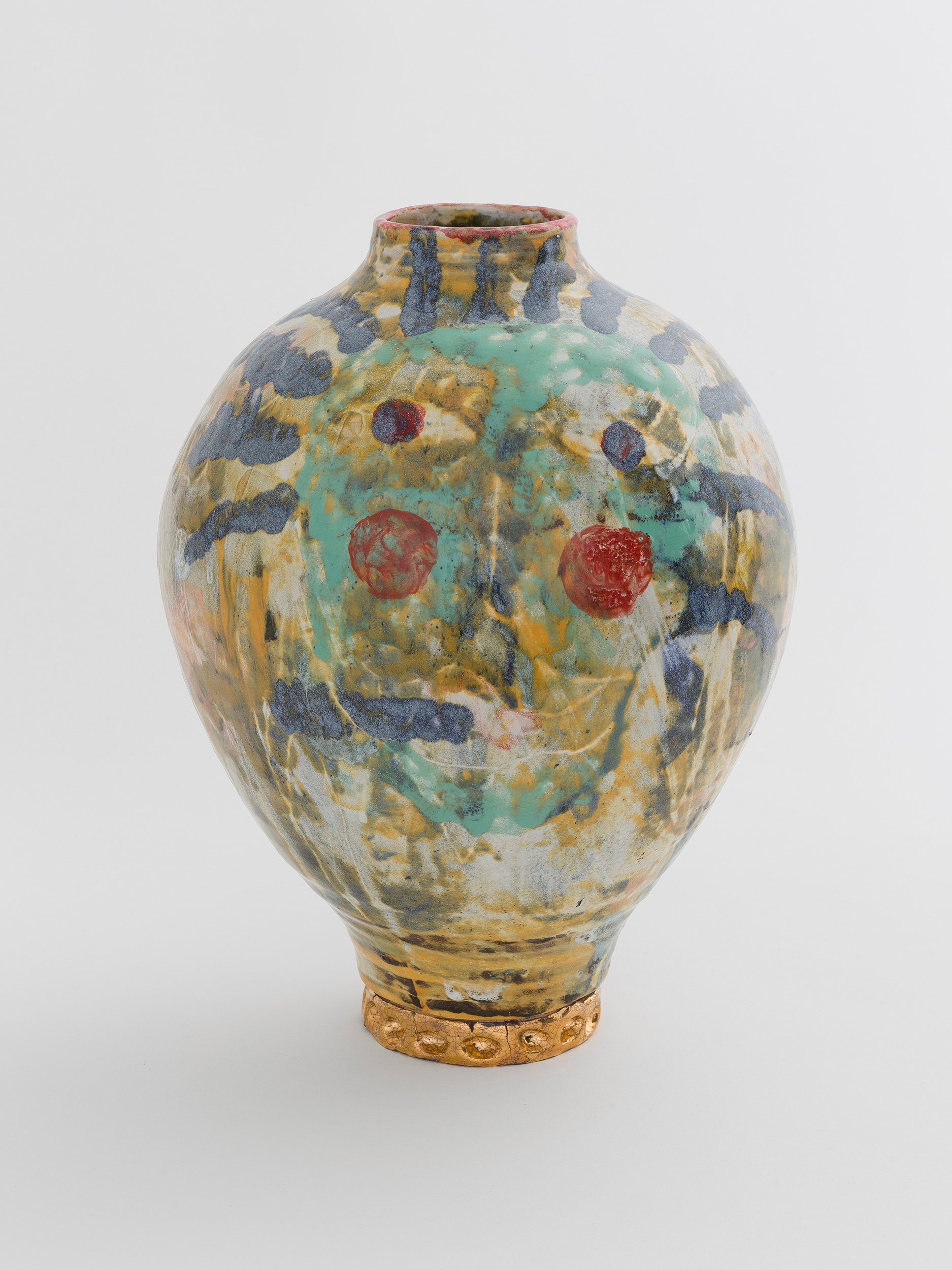 Meet the Artist
Paulina Michnowska
Can you describe your work in three words?
Asymmetric, visceral, playful.
What got you into the arts? How did you become an artist?
I've always had many interests but becoming an artist was something that just happened naturally and spontaneously. Being encouraged by my family, especially my mother, was also crucial. In my teens, my parents sent me to a high school in Poland that specialised in copying old masters' paintings. For four years, I was surrounded by artists and artworks, while being taught old-school painting techniques. I then moved to Italy and decided to study painting at the Rome Art Academy and become an artist.
What do you find appealing in working with watercolours?
Despite being seen as an old-fashion medium, often associated with a hobbyist's craft production, I find watercolours a cutting-edge technique. It gives me the option to be mobile and rootless, allowing setting up a studio instantly and pretty much anywhere. It's a little bit like wild camping! This kind of flexibility gives me an immense sense of freedom that allows me to immerse myself in the world rather than being isolated from it.
You also make ceramics and paintings. Can you tell us more about your art practice?
My practice is very much about making and seeing. Ideas and visions come from the daily interaction with reality; as such my works can be seen as frozen memories. I like switching from one medium to another, as they generate a different sense of intimacy — with my body, my psychology and the world outside. The tactile and visceral qualities of working with clay contrast with the psychological and illusionistic characteristics of painting.
Are there any ongoing themes within your work?
My work references many subjects. One that seems to be recurring sits somewhere between the mundanity of everyday life and being lost in a tropical landscape. 
Who are the artists that have inspired you most?
I deeply admire the work of Philip Guston and Rainer Maria Rilke, especially the way they engage with their respective medium. There is something poetic and visceral that I find truly moving. 
What interested you about joining Canopy Collections?
I was delighted to join Canopy Collections for several reasons. Firstly, it promotes and supports artists whose work I admire and respect. I was also interested in their original approach to situate art within people's homes, making art more accessible and visible.
Do you collect art from other artists? How important is it for you to live with art?
Yes, I collect works, mainly from my artist friends. I love being surrounded by objects that have a personal and emotional value rather than mass-produced things.  
Any projects in the pipeline?
I'm currently working on a series of large paintings, as well as preparing for an artist's residency at Legge in London. The first UK lockdown was a reminder of the importance of collaborating with other artists and consequently I've initiated several projects. Together with Milan Tarascas, I've been designing a series of tactile ceramic workshops that will link the medium to sound and science. I've also been collaborating with an artist-linguist, Alessia Franchi, on the methods of translating the gestures of sign language into ceramic sculptures.