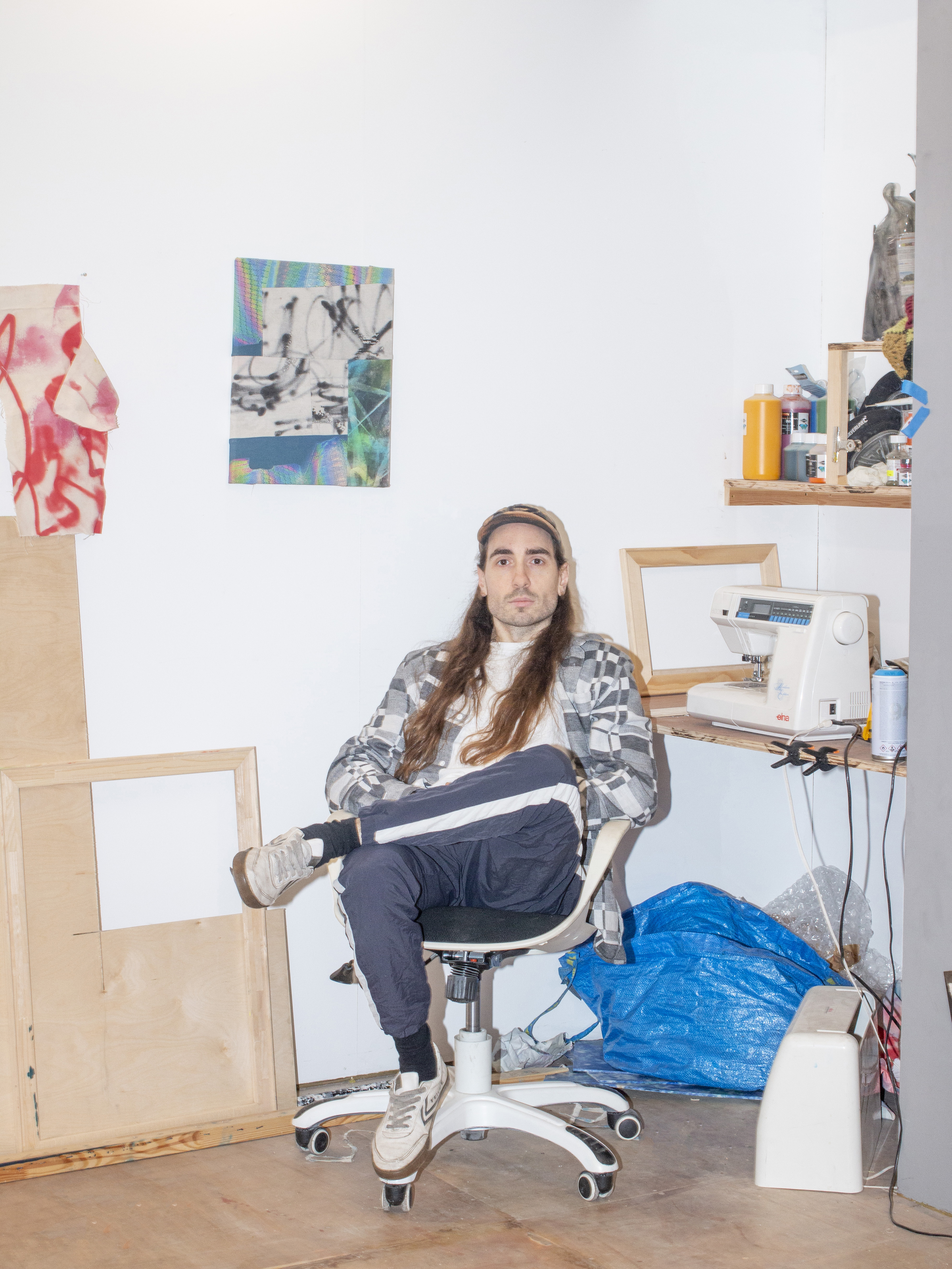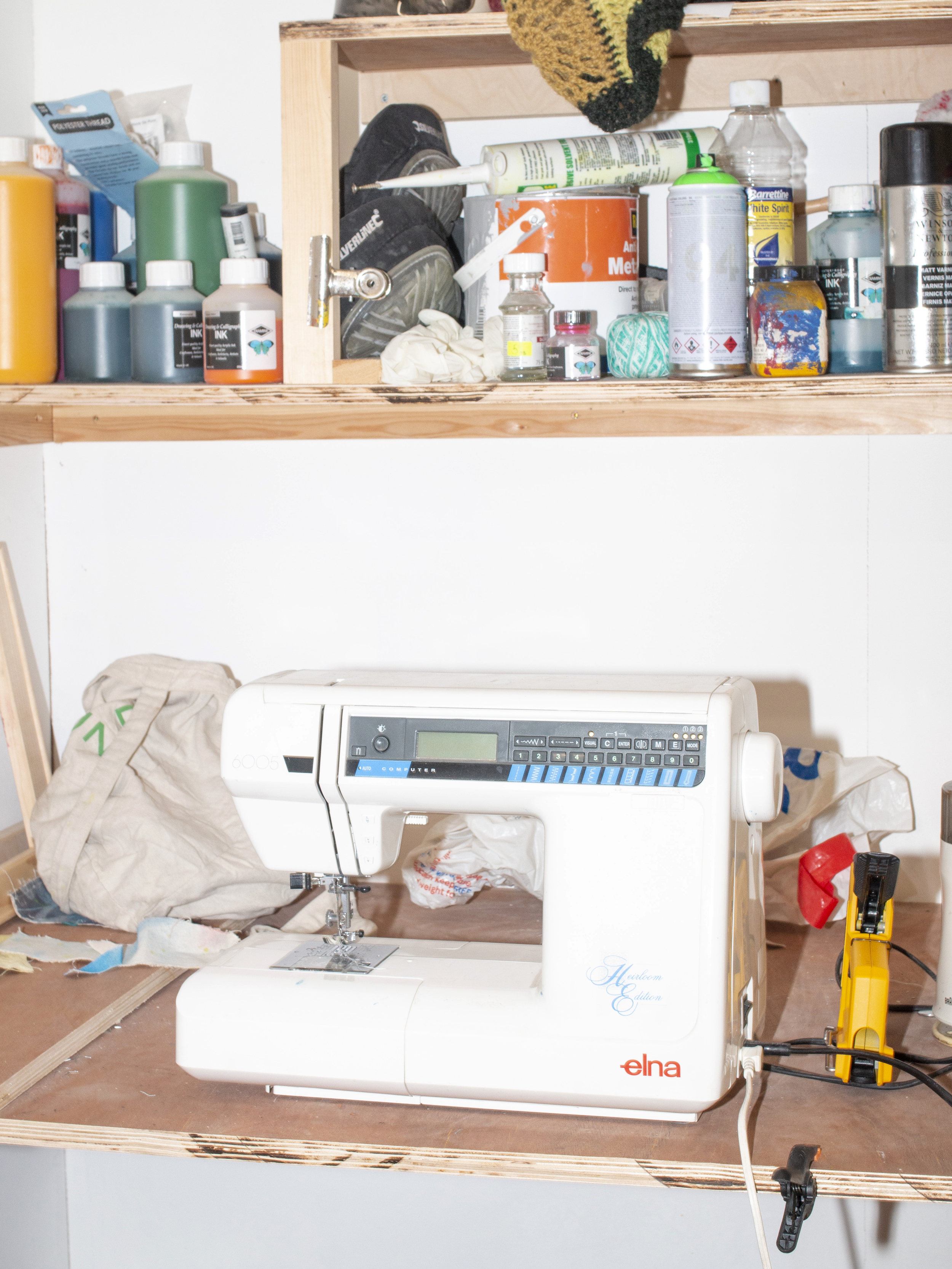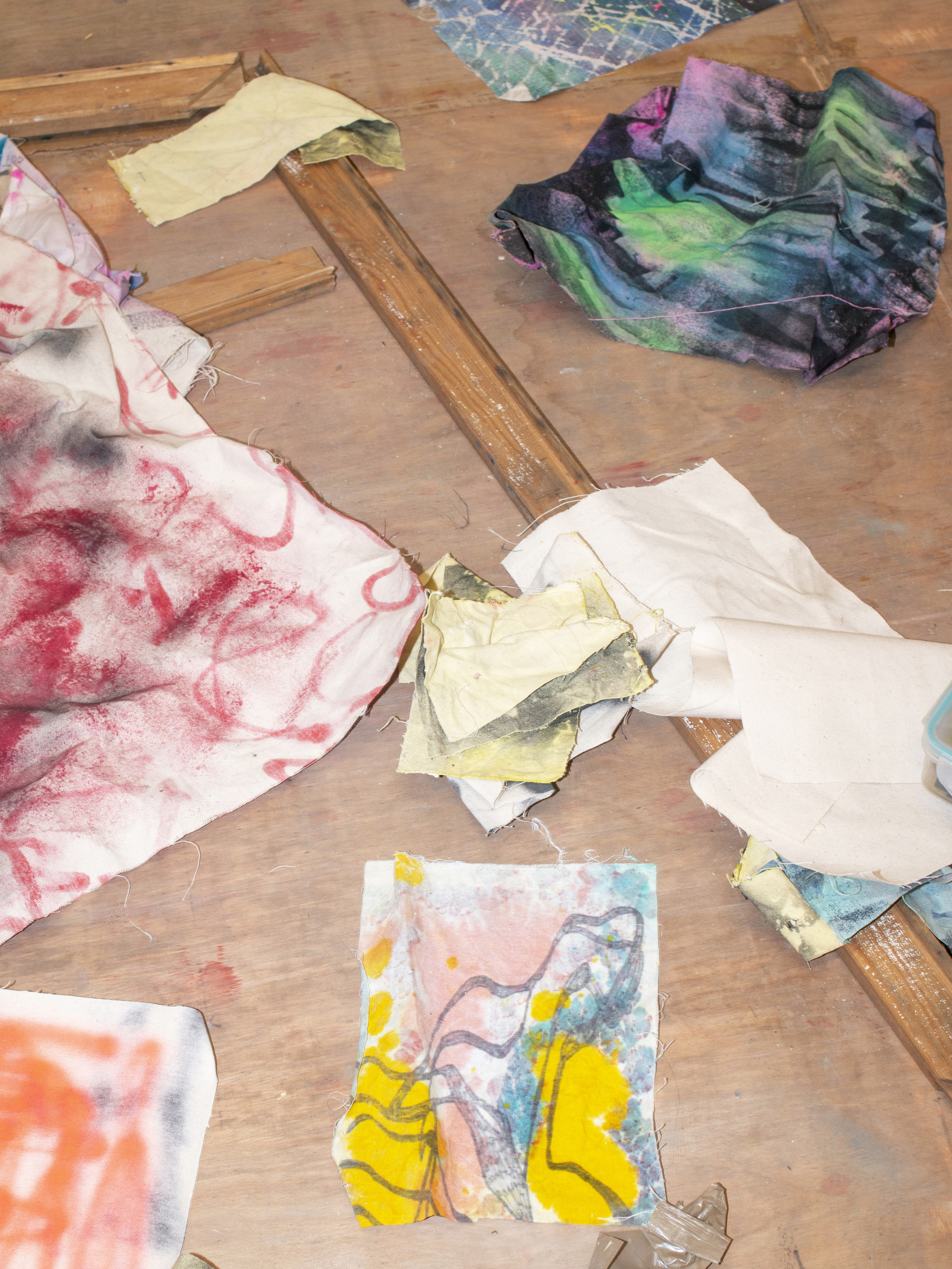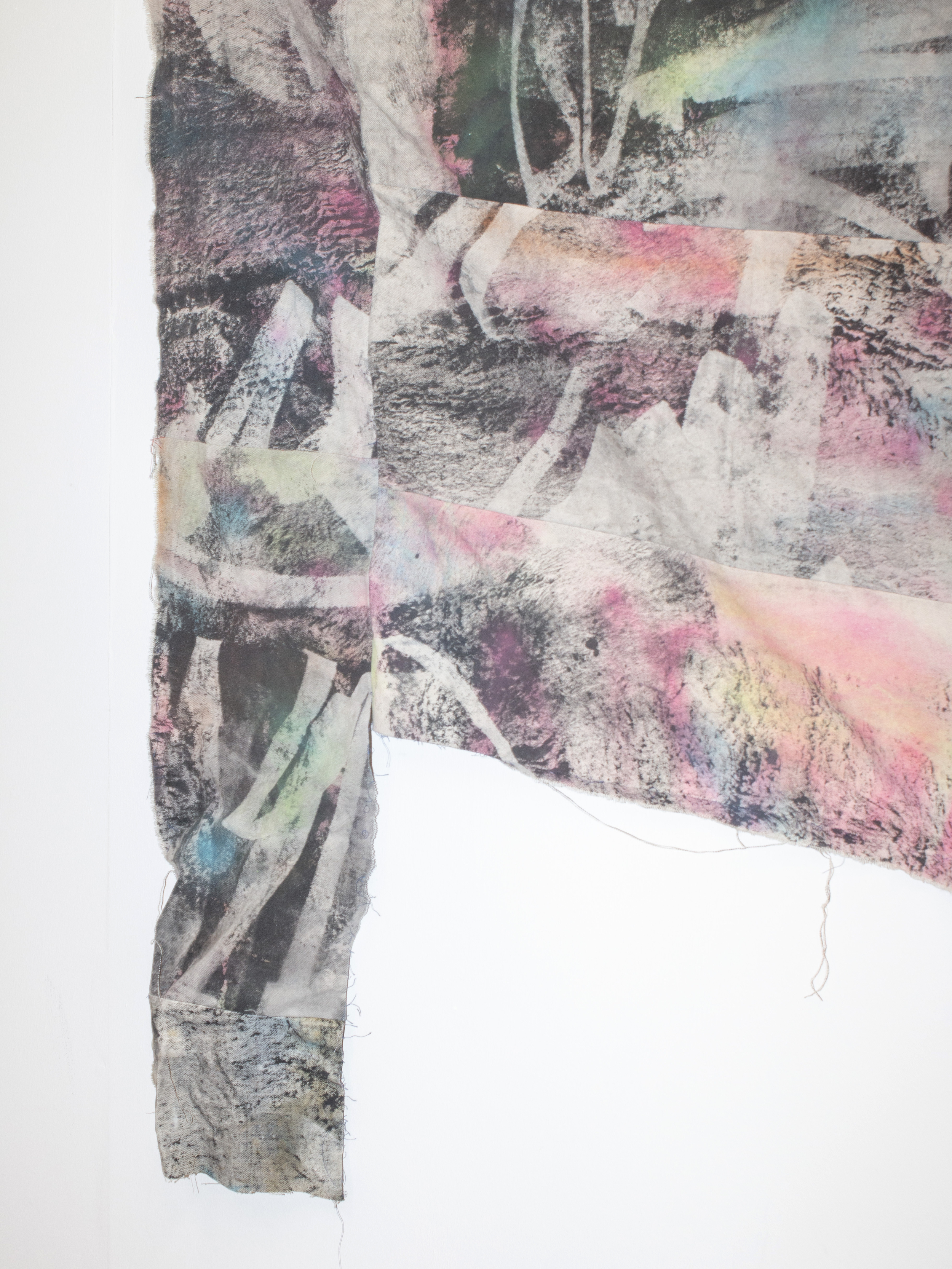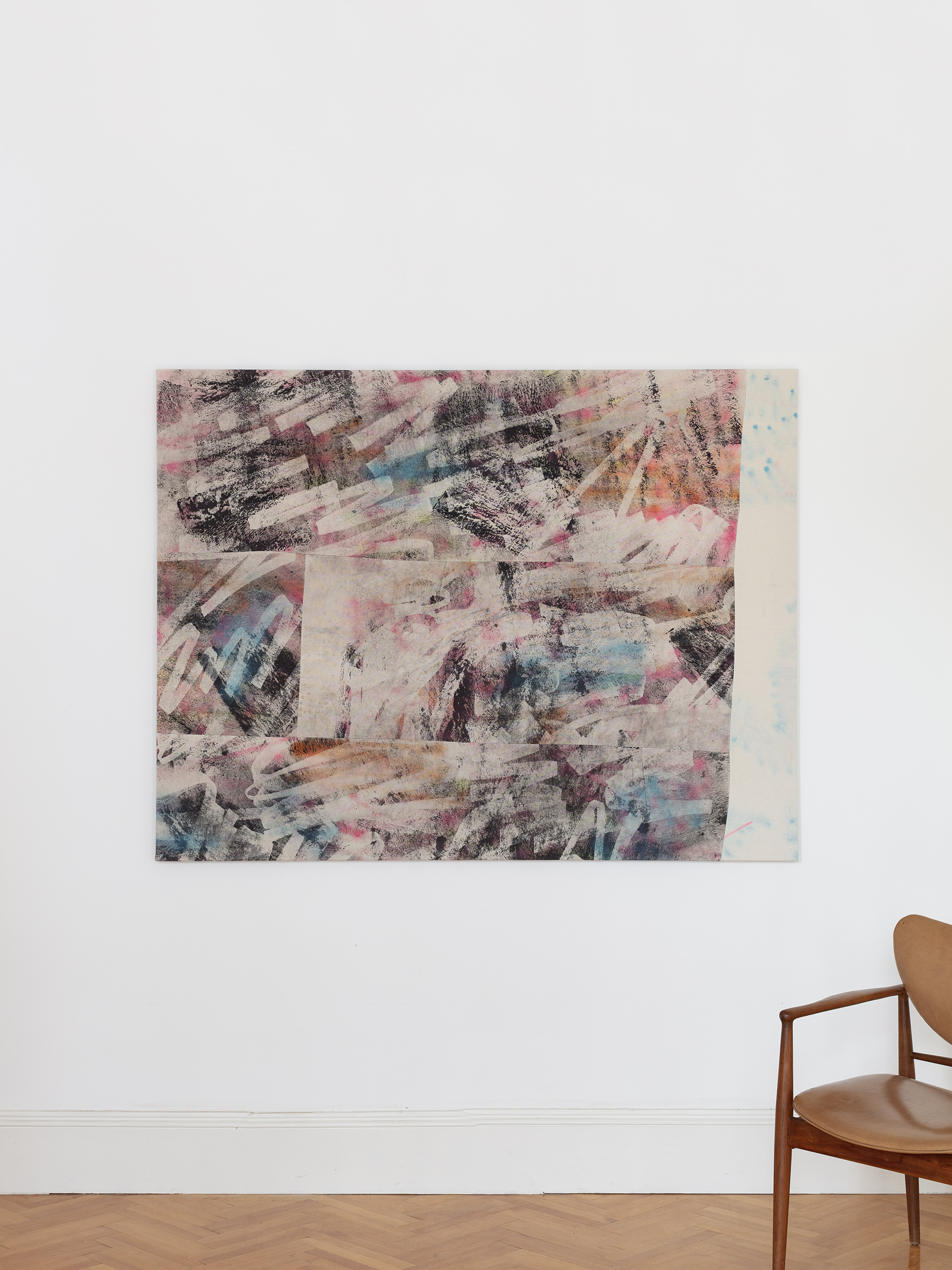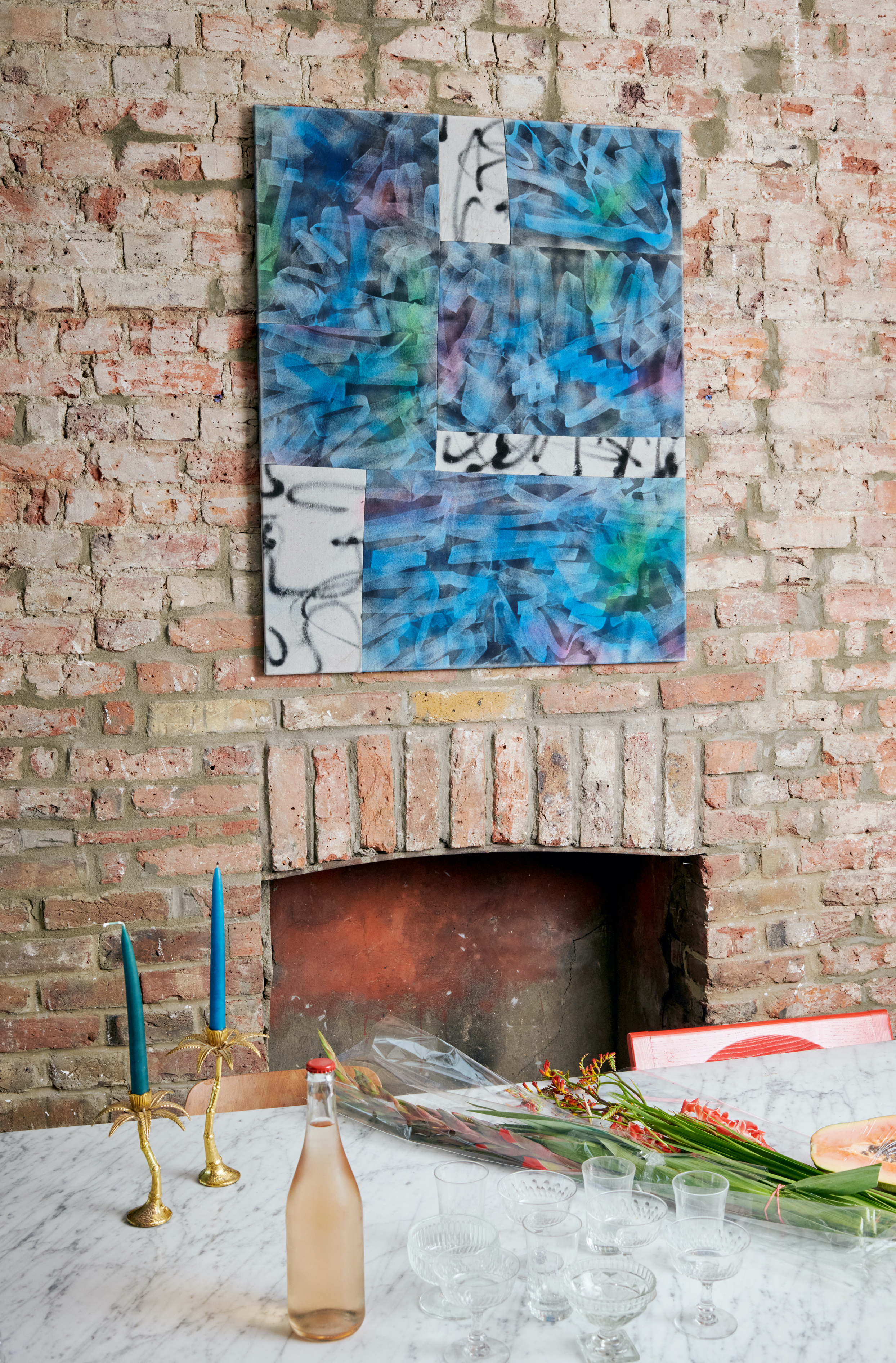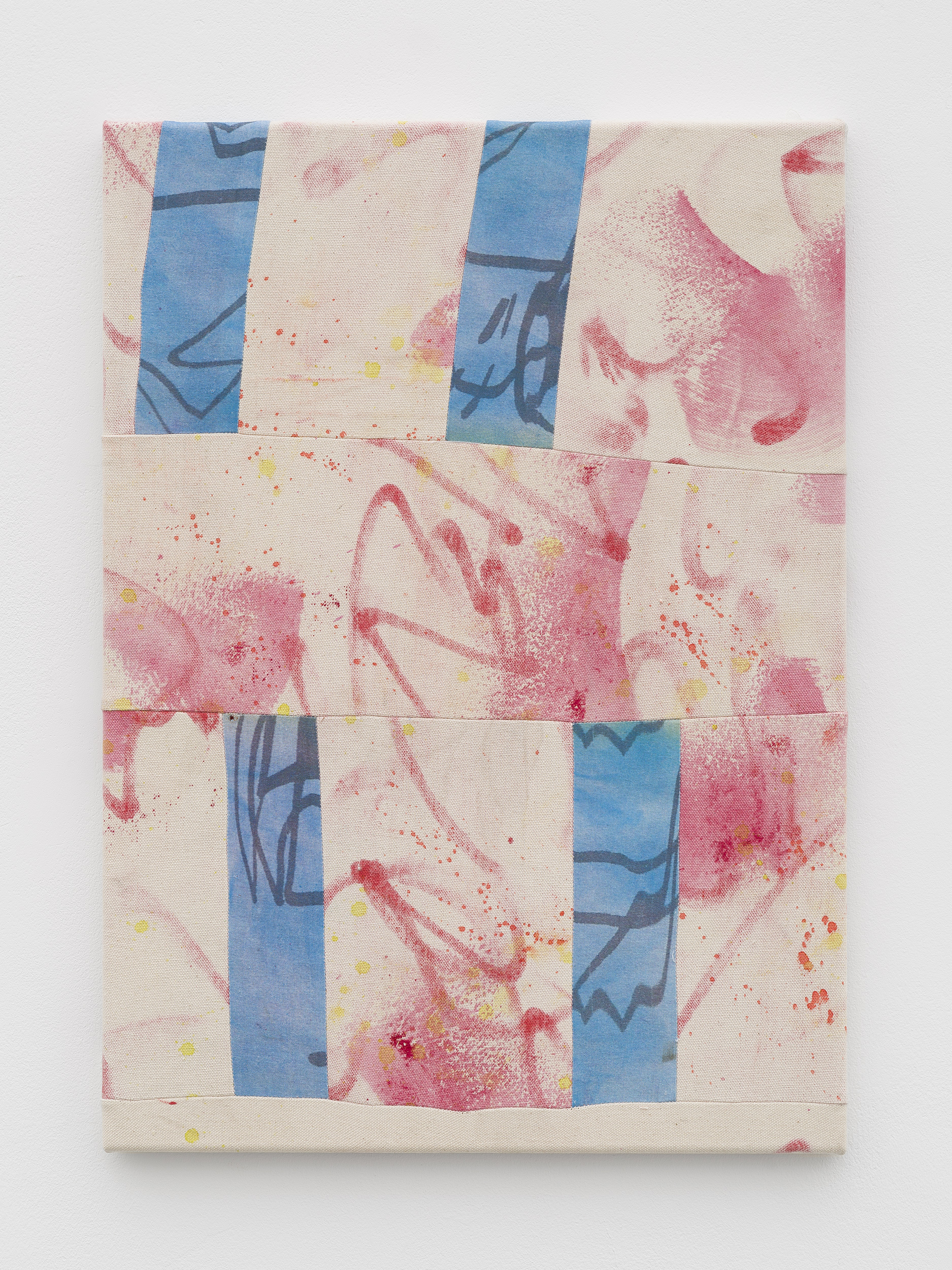 Meet the Artist
Ralph Hunter-Menzies
Can you describe your work in three words?
Accidental, tension and composition. 
What got you into the arts? How did you become an artist?
My mum and dad tried very hard to encourage an interest in the arts as we grew up. When I went into secondary school, it became very much the antidote I needed to the rest of the lessons. That sentiment carried on and, going to art school, it made me feel very positive, that anything was possible. Art still holds all those original feelings for me, albeit tinged with the reality of being an artist in London.
What are the things that inspire you most when creating?
The relationship different surfaces have with each other is something that my work usually starts with and grows from there. I would usually find myself taking loads of photographs about a week or two before I start making the works, to try and flood my brain with surface, colour and form. 
What drew you to painting? Can you tell us more about your process?
My relationship with painting is one of love and hate. It isn't a process I find particularly easy. The sewing element within my practice always gives me this sense of discovery and entering into the unknown, which I desperately need when making a work. I never really see the surface or an artwork as contained by the stretcher and that's the difficulty I have found with painting. But constructing the works by continuously adding and subtracting elements through sewing gave me a sense that the process is endless.
Are there any ongoing themes within your work?
That of composition, reduction, chance and negative space. All of these are brought together with the backdrop of sewing. How a city shapes us and we shape the city is an overarching theme within my whole practice.
What do you hope to convey through your art?
A deep exploration of surface and of all the beautiful mistakes, intentional marks and process that go into creating a painting. The process of making surfaces and then reducing it all into a painting that holds some form of tension or harmony is something I would love to convey.
Who are the artists that have inspired you most?
Sterling Ruby, Leon Wuidar, Imi Knoebel, Helen Frankenthaller. Artists who have a meditative approach to their practice and who make artworks that clearly depict a journey and exploration. My all-time favourite artist however is Gordon Matta-Clark. I loved his vision of architecture and how it shouldn't be this static entity. I really try to channel some of that through the photographs and surfaces I make. 
What interested you about joining Canopy Collections?
I am very much interested in the relationship art has with interior design and domestic spaces. It seems to be a taboo within contemporary art to discuss your artwork's relationship with a domestic space, but it's the reality of creating objects and it's something that very much motivates elements within my work. 
Do you collect art from other artists? How important is it for you to live with art?
Yes absolutely. The most recent works I have been buying are by Sofia Belkin. She is based in the US. Her works are made up of layers of dye, photographs on fabric and embroidery. They really sit so peacefully on a wall.
Any projects in the pipeline?
Myself and Amba Sayal-Bennet make work together under the duo-title 'Skeumorph'. We have been discussing some projects and works for this year. I also am working on a series of digital one-off paintings called NFTs and will be launching these within the next few months.