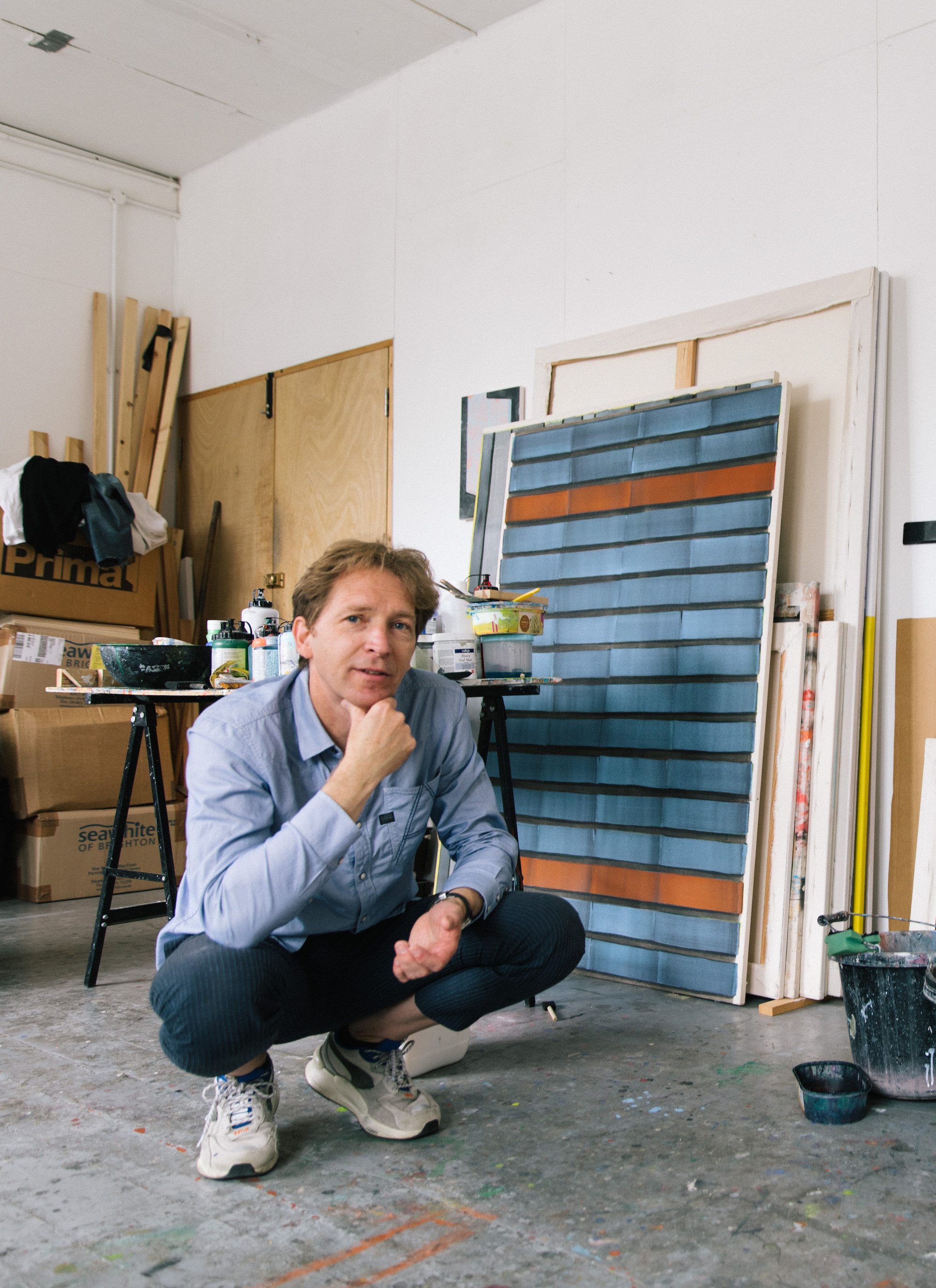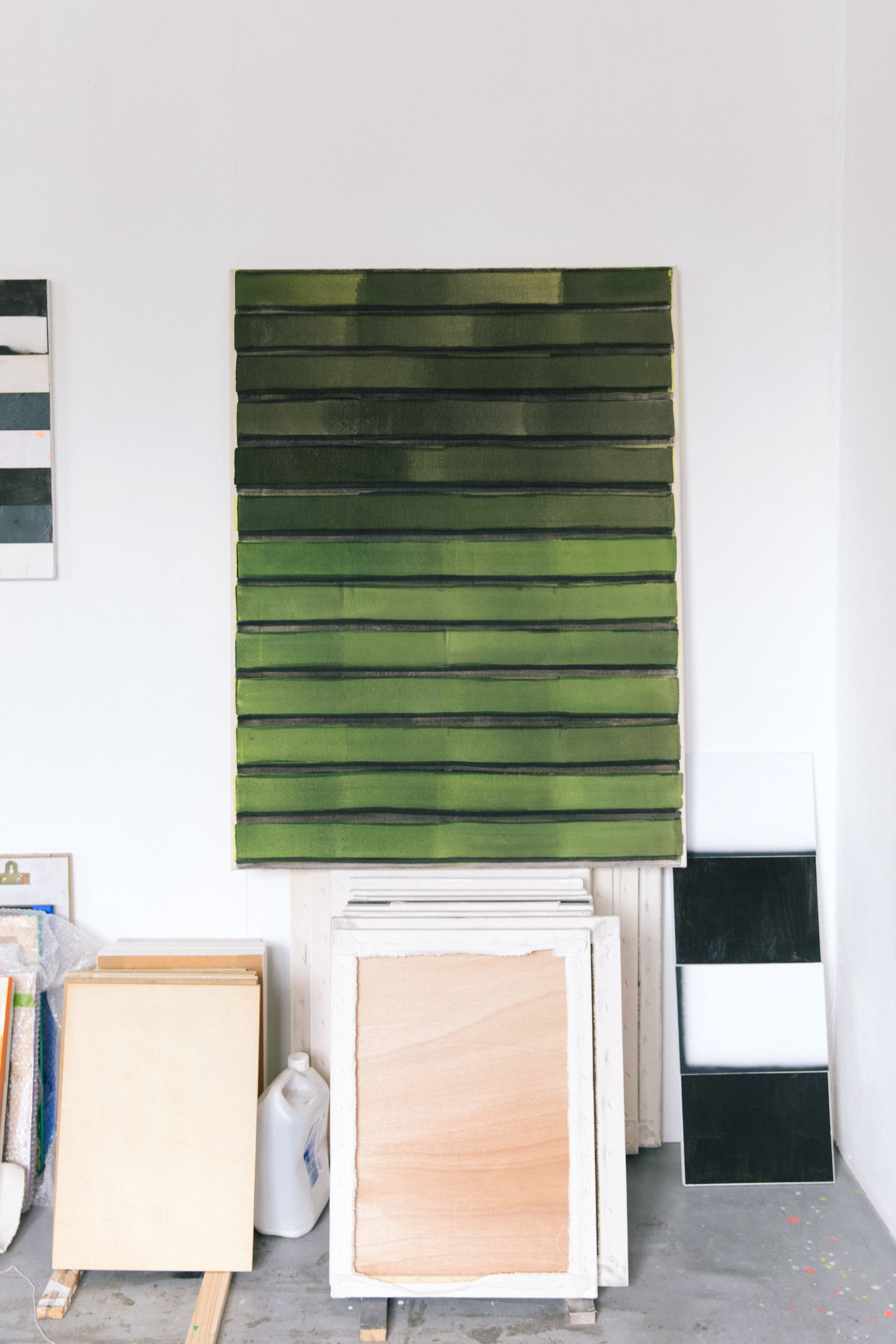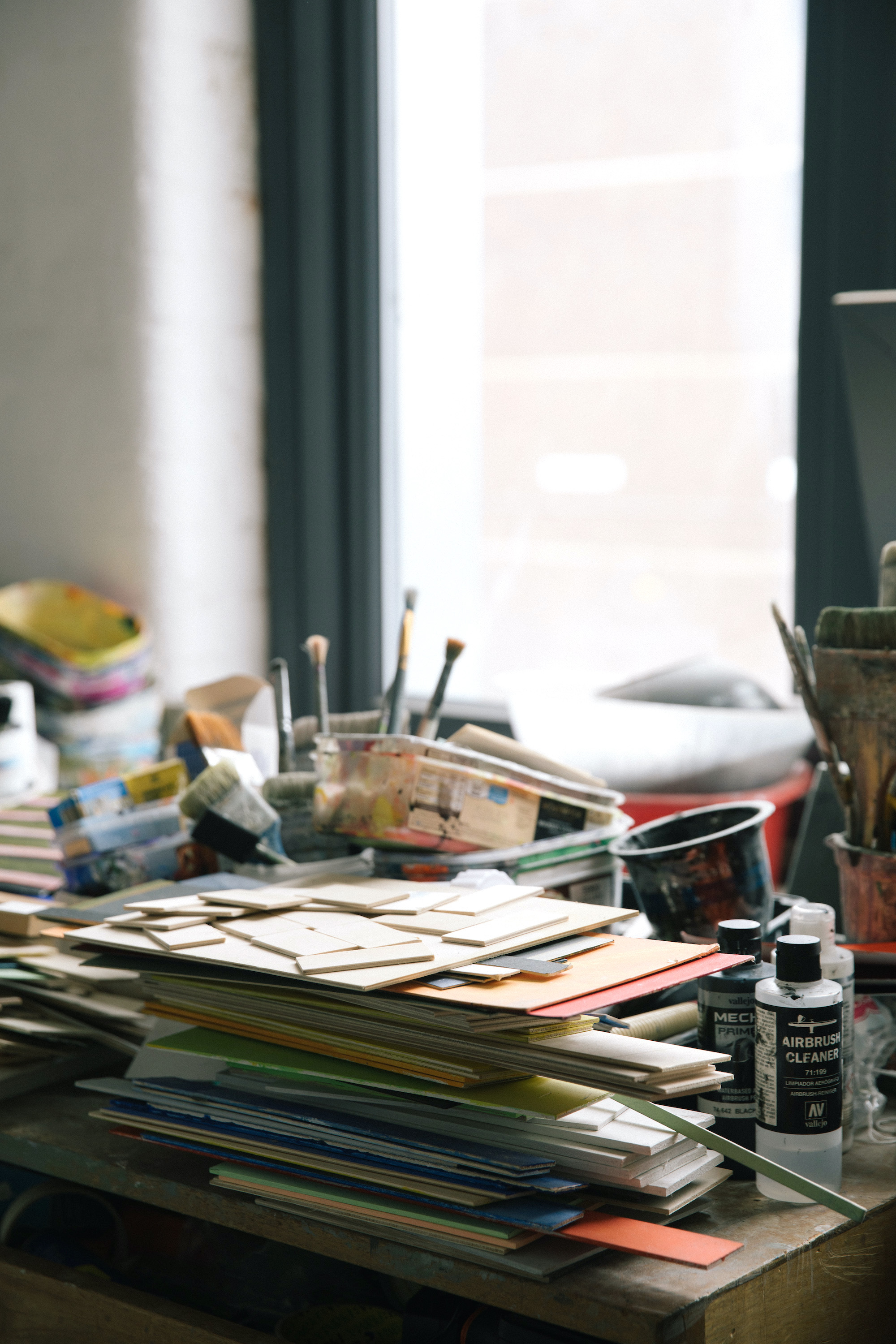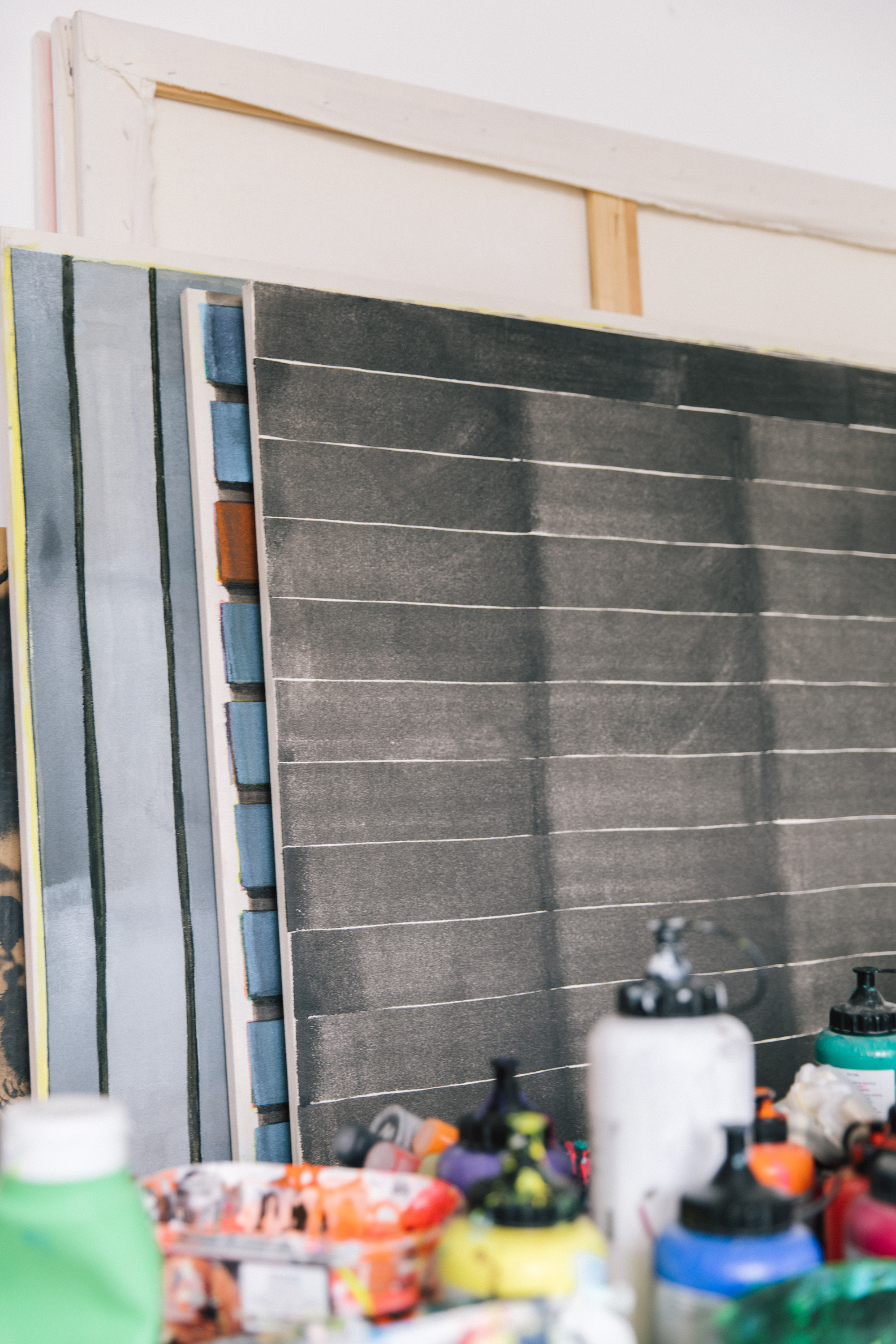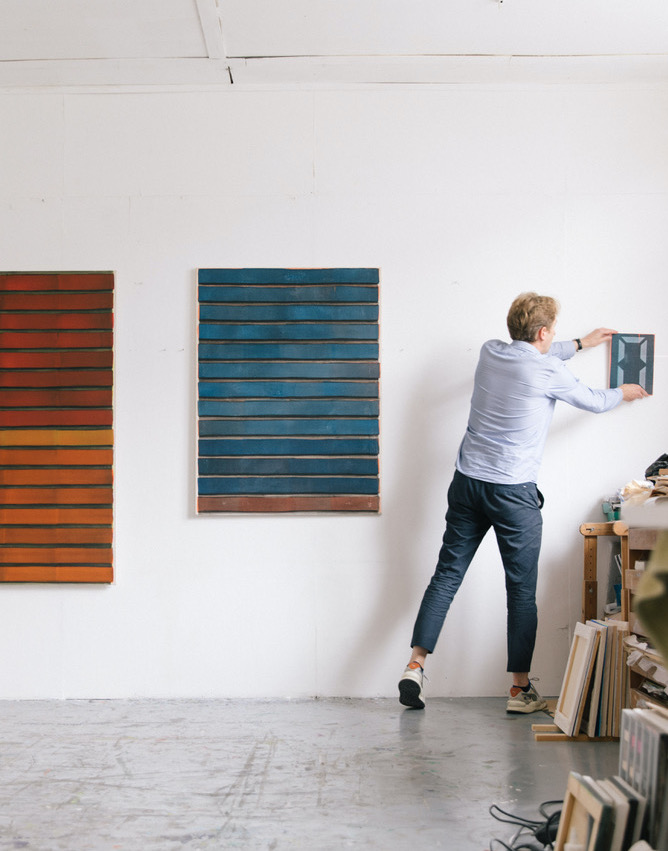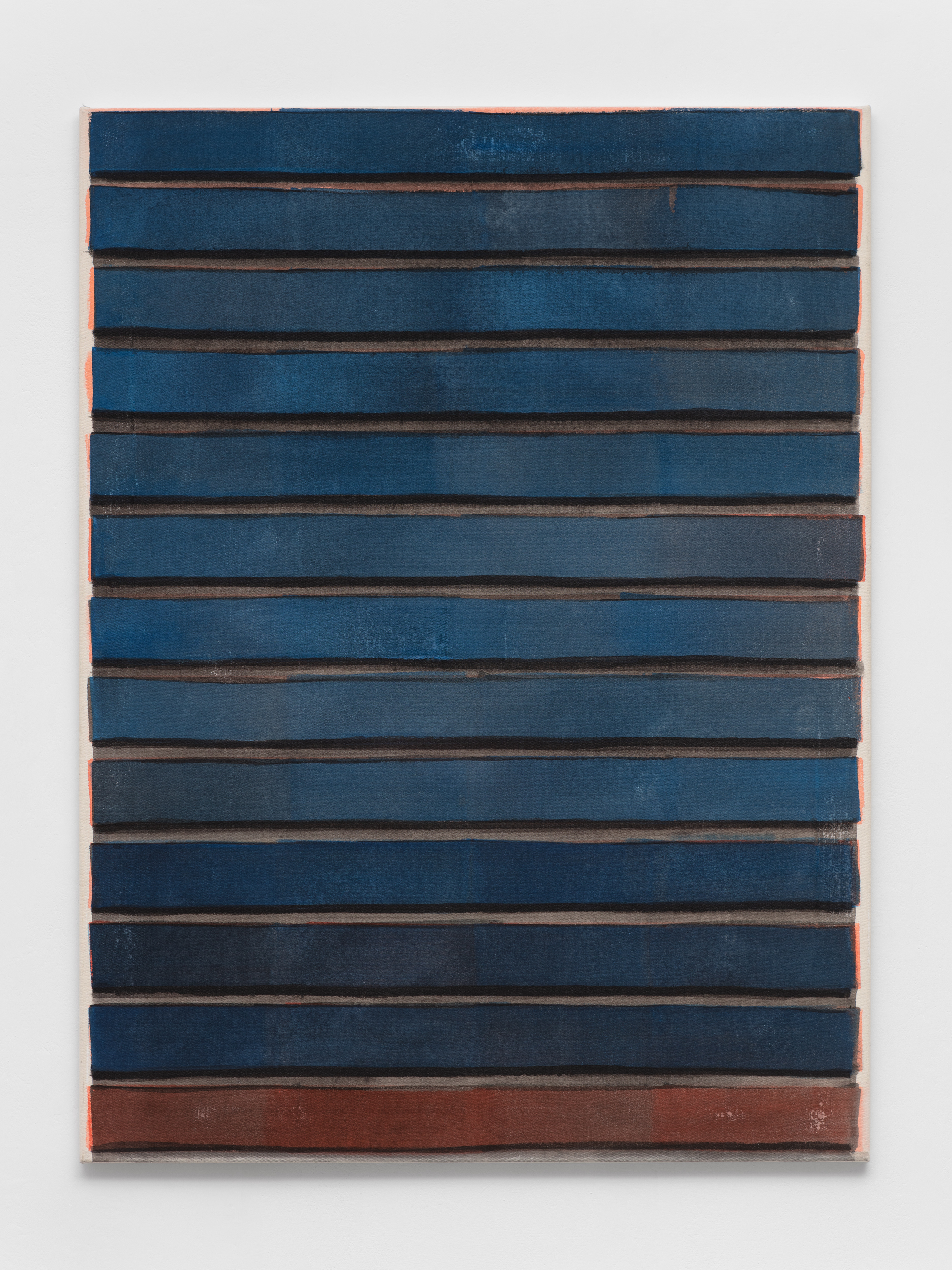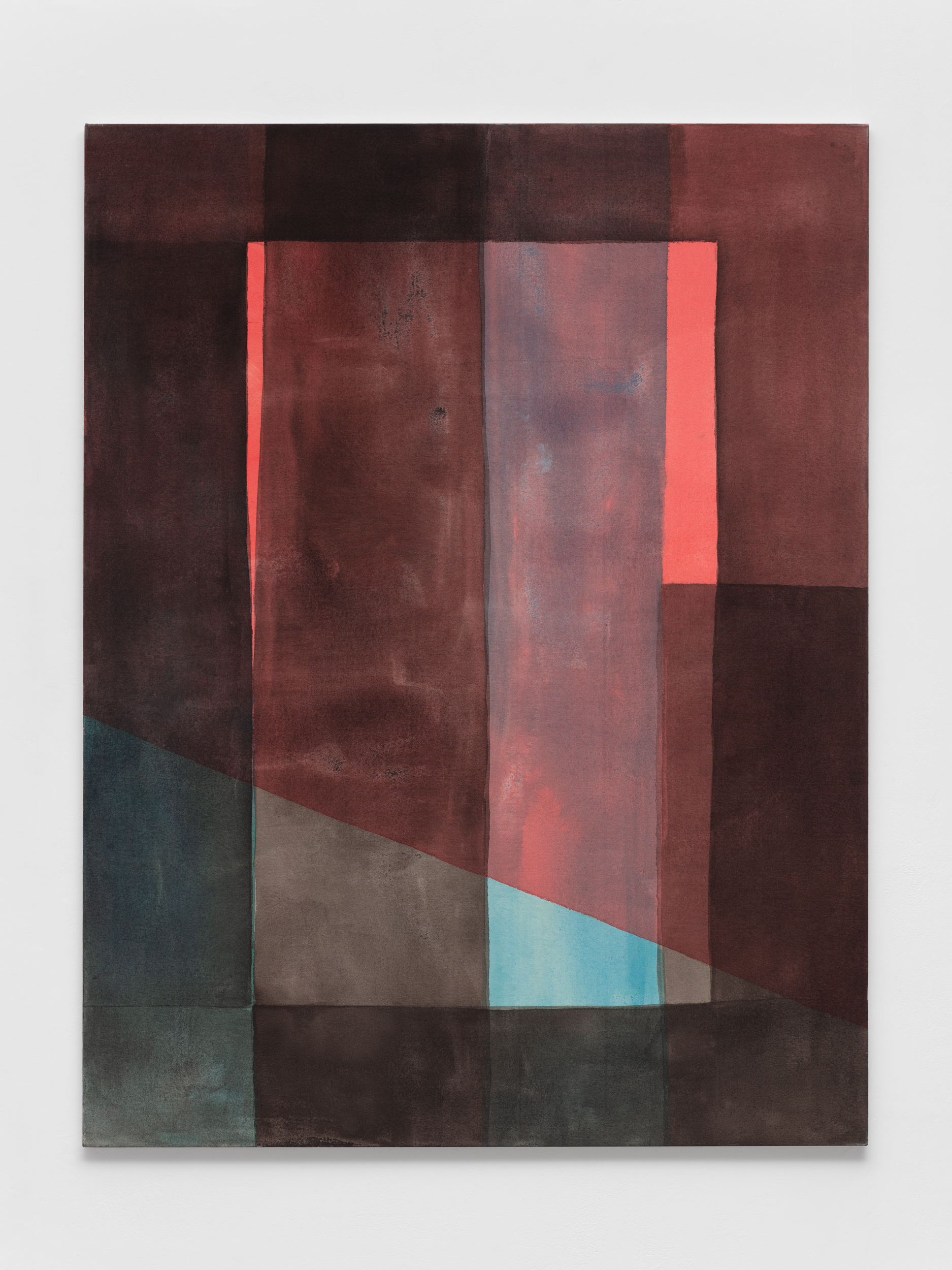 Meet the Artist
Jost Münster
Can you describe your work in three words? 
Surface, perception, abstraction. 
What got you into the arts? How did you become an artist?
I grew up in a household where art and culture were regularly discussed, stimulating my interest in fine art. I became engaged with the idea of doing my work around the age of fifteen. My mother took me to visit an artist-friend who had a professional studio in her house. While they made conversation, I was allowed to try out some ideas using pastels, and something clicked at that moment. I enjoyed the process and the whole idea of being in the studio, in a creative space to think. After that, I couldn't stop drawing and thinking about how l could do my work.
What drew you to painting more specifically?
When l was a student at the ABK Stuttgart, I travelled to as many public galleries and museums as possible while preparing for my art history exam. I needed to see the works I had been studying academically, and realise my response to them in the flesh. There was no internet then, and the books in the library often had only black and white image reproductions, so looking at these paintings in context and seeing the detail of their surfaces and colours was when I fell in love with the medium. Through this experience, l found a lively sense of the physicality of paint and gesture.
What is the process behind your work?
My approach to doing work is experimental and performative. Although I use self-imposed systems to construct my artworks, to achieve texture, colour, luminosity, translucence and depth, the form of painting is constantly open to questions: the choice of materials; size and shape of brushes; support structure and scale are among the crucial ingredients that determine the outcomes. I think about painting strategies a lot, but I pay close attention to the incidents in the process because these lead to discoveries and ideas. Drawings and colour tests on paper are often the first steps to understanding conceptual or structural possibilities that may inform a series of works. My work is also informed by the environment, structures and patterns that can be photographed and brought into the working context.
What are the things that inspire you most?
My work derives from finding pleasure in patterns and visual languages of the everyday, ever-changing, built environment. I work with a wide range of sources but feel excited by how they can be brought together in the studio as a rich source of imaginative reference.
What do you hope to convey through your art?
My artistic language lies in painting, a medium that fascinates me as a practice that isn't bound to one specific discipline. It can capture, reveal and activate temporalities existing in its experience. I hope to surprise the viewer, make them self-aware of their place in our time and history — painting has got that ability.
Who are the artists that have inspired you most?
Tricky to pin down as I love a lot of art, but there have been several artists' works that have touched me quite profoundly: the Byzantine mosaics of Ravenna, Piero della Francesca, Joseph Albers, Blinky Palermo, Christopher Wool, Günther Förg, Frank Stella's book: Working Space, Mary Heilmann, Wim Vandekeybus Jim Jarmusch, and Juhani Pallasmaa.
What interested you about joining Canopy Collections?
I fully subscribe to Canopy Collections' idea that we should be surrounded and live with art in our daily life and environment. Art needs to become more approachable and collectable. I believe Louise and Cécile, experts in their field, have found a fascinating and new concept that can help deliver that.
Do you collect art from other artists? How important is it for you to live with art?
I have a fair number of artworks collected over the years. Some bought, some swapped with artist friends. It's a joy looking at them every day, sometimes rehanging them and discovering them in a new configuration and light.
Any projects in the pipeline?
My most important project at the moment is finishing a commission of 40 paintings for the Museum Ulm in Germany. This will form part of a solo show, which also includes a new series of new works that I have been developing alongside the commission.