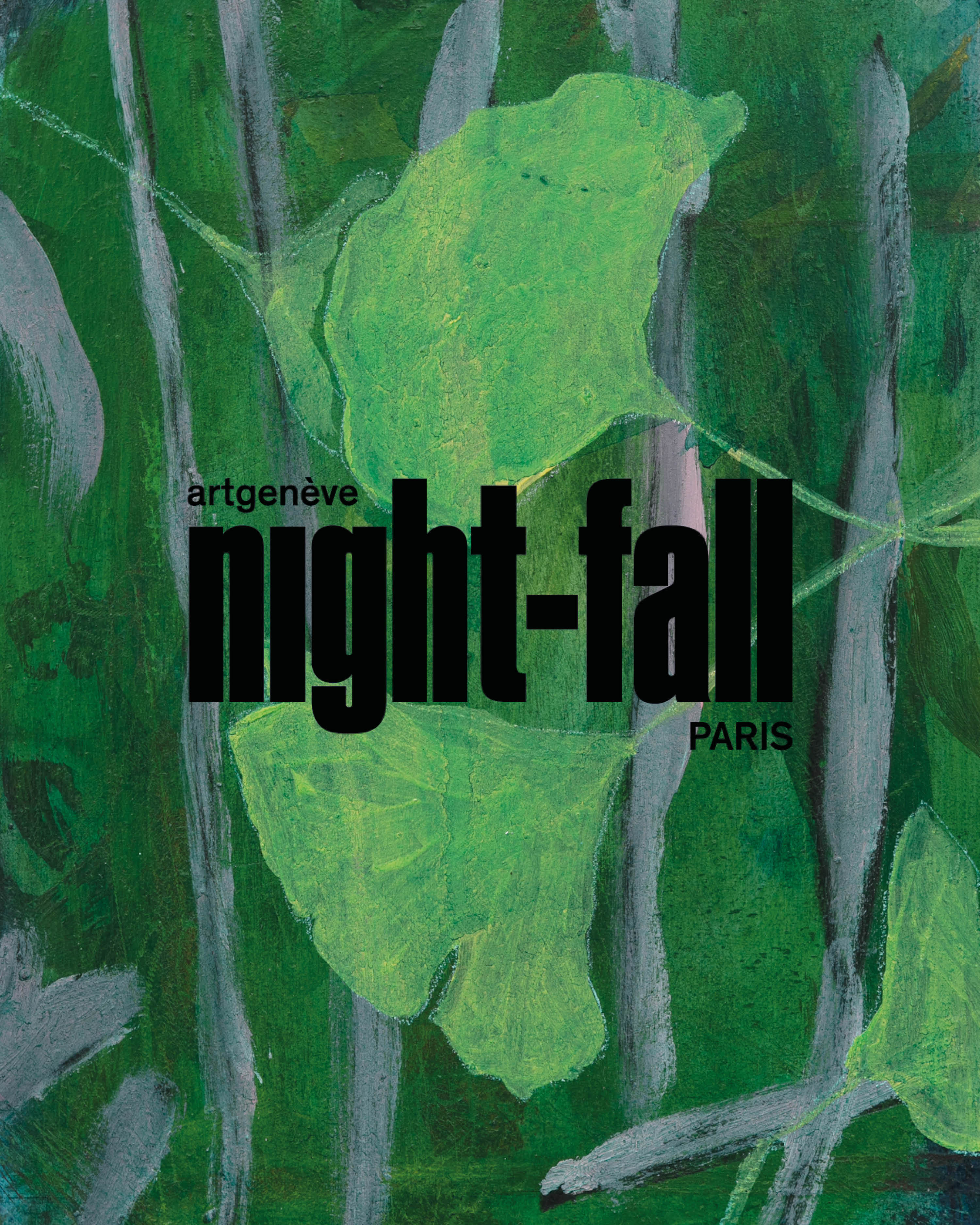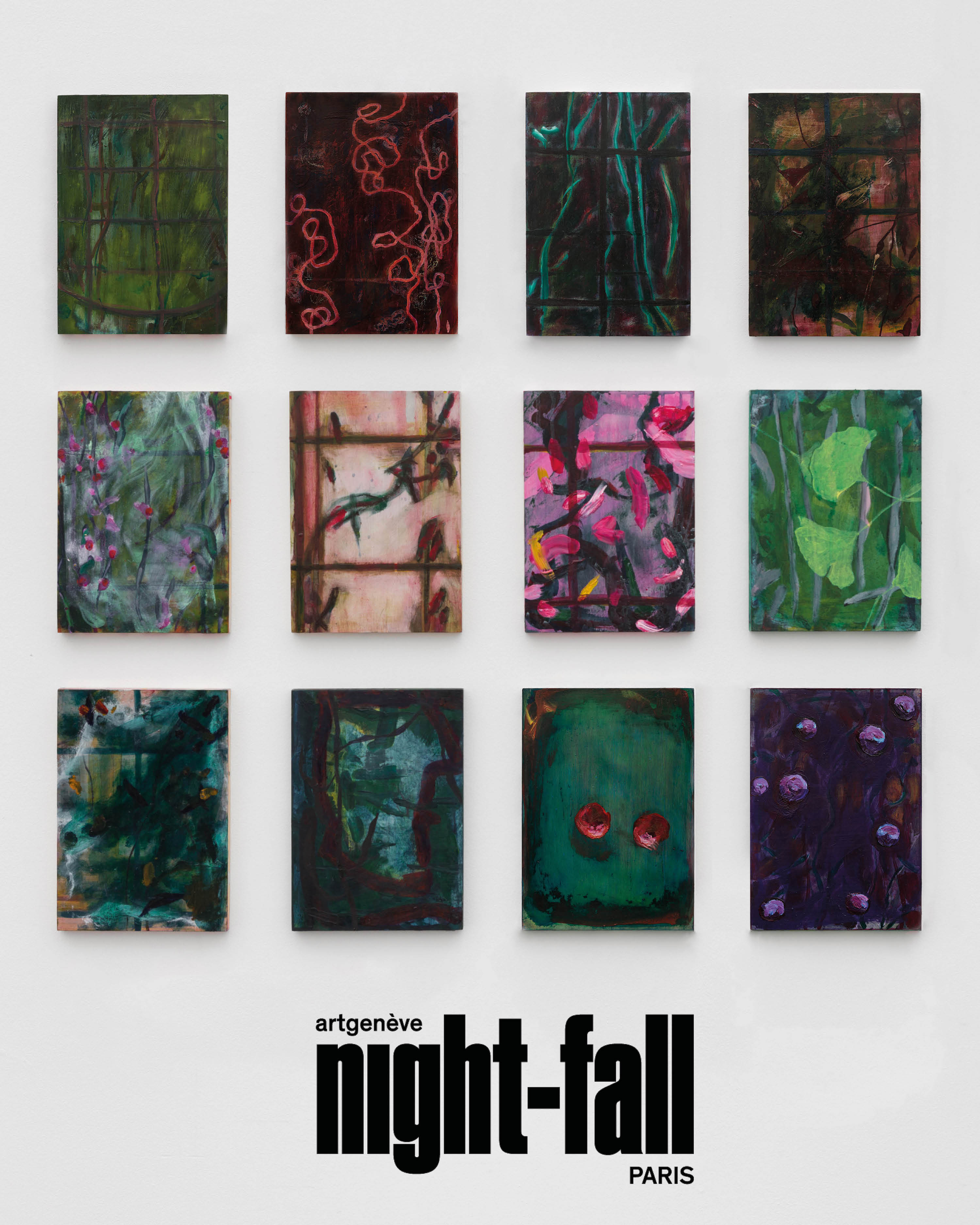 Event
Canopy Collections x night-fall Paris
Initiated by artgenève, night-fall is a new artistic project born from a passion for contemporary art and gastronomy. night-fall proposes an ephemeral gastronomic concept, which aims to create a unique encounter between an artwork and an original menu. Artworks from international galleries have been specially selected by some of France's top chefs to be exhibited within their prestigious restaurants. night-fall is informed this year by the theme of the urban garden, an idea which is carried through from the artist's studio to the chef's' stove.
On this occasion, we are proud to partner with renowned chef Alain Ducasse to exhibit an original artwork by Aethan Wills in one of his most loved Parisian restaurants, Cucina Mutualité.
The image of the Japanese garden is central to the work of Japanese-British artist Aethan Wills. For twenty years, he has been interested in the concepts of aesthetics, beauty and the ideal as they manifest themselves in Japanese culture. At the border between figuration and abstraction, his paintings capture moments of Japanese nature that celebrate the four seasons. Cherry blossoms in spring, plum trees heavy with fruit in summer, roots dug up in autumn, or snow falling in winter... these moments pay homage to a universal and constantly changing nature that the artist depicts, most often through a subtle grid pattern. This series is inspired by the traditional sliding panels called Shoji. Made of wood and translucent paper, these sliding doors are used as a partition between rooms within a Japanese house.
In this twelve-panel composition titled A Season's Hymn (2020—23), branches, flowers and fruit are transformed into abstract brushstrokes made directly onto wood. Going against the tide of Western principles of beauty and taste which are generally based on a phenomenon of fashion and temporary trends, the concept of Japanese aesthetics is rooted in a holistic philosophy which serves as a guide as to our appreciation of beauty, in life as in art. The concepts of spontaneity, simplicity and beauty in imperfection are at the heart of this philosophy, which the artist continues to explore in his works, thus offering the viewer the possibility of decoding what remains invisible or concealed.
night-fall Paris 2023 
art & gastronomy
24 June — 9 July 2023
Canopy Collections x Cucina Mutualité
20 Rue Saint-Victor
75005 Paris
artgeneve.ch