We are Canopy Collections.
We select and sell unique artworks by international living artists through online collections and physical exhibitions.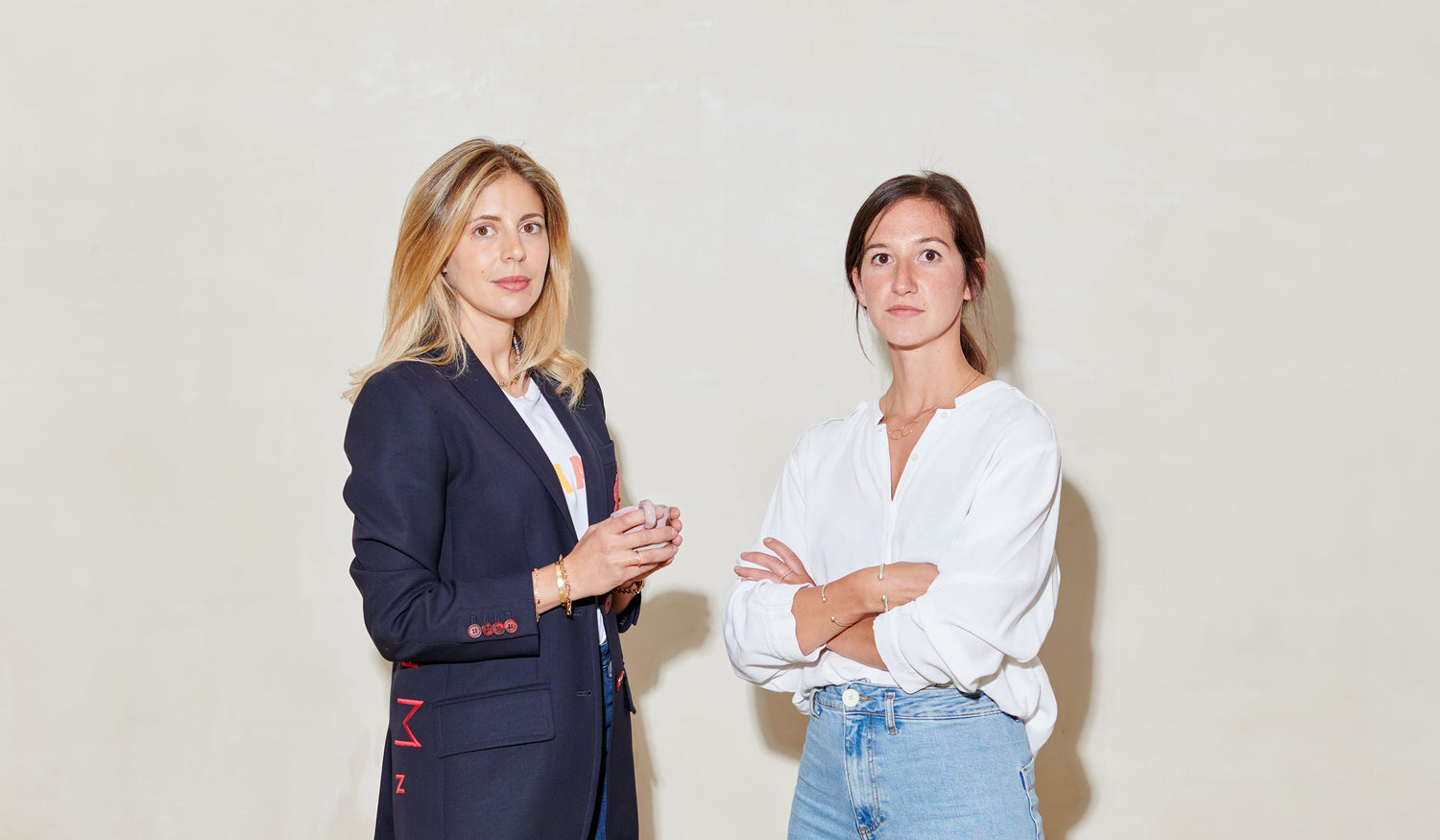 Our Mission
Founded in 2020, Canopy Collections is a contemporary art platform that operates online and through physical exhibitions. Our mission is to offer a new approach to discovering and buying contemporary art, one that aims to be transparent and accessible.
We believe that the exclusive and adversarial approach to presenting and selling art has run its course. We want to support artists at all stages of their career and make their work accessible to a new audience of collectors and art lovers.
We champion the idea that art should be an integral part of our lives while reflecting our unique tastes and stories. By fostering constructive thought and dialogue, we help our clients acquire exceptional artworks while supporting living artists.
Let's connect
Our Founders
Louise Chignac has a ten-year experience as a contemporary art curator, critic and consultant. She started her career in 2010 as curatorial assistant to Guillaume Désanges (now President of the Palais the Tokyo, Paris). After studying art history at La Sorbonne University in Paris, she moved to London to complete her MA in Curating at Goldsmiths College. From 2014 to 2018, she managed Cranford Collection, one of the most significant private collections of contemporary art in Europe. She has also collaborated with international galleries, including MOT International, London and Brussels, The Gallery of Everything, London, and Ordovas, London and New York. In 2015, she contributed to the inaugural edition of the Art Night festival in London and co-edited its first publication, Expanding the City's Boundaries. In 2016, she collaborated with Christie's London on a major private collection sale entitled Absobloodylutely! and its original catalogue. As an independent curator, Louise has exhibited the work of Francis Alÿs, Susan Hiller, Pierre Huygue, Derek Jarman, Laure Prouvost, Dan Rees and Ulay.
Cécile Ganansia started her career in Asset Management in Paris. In 2013, she set up Brain Circle UK, a major foundation for brain research based in London. She worked in partnership with the Sainsbury's Foundation on developing a programme of lectures and events that explored the themes of art and science and included international artists such as Marina Abramovic, Anthony Gormley, Michal Rovner and Ron Arad. In 2019, Cécile was involved with the Christie's Contemporary Art Degree in London.
Speak to an expert
Our Artists
We select and curate outstanding artworks by some of the most inspiring artists working today. We actively support them in the promotion of their work through exhibitions and collaborations.
Most of the artists we collaborate with have works in both private collections and public institutions worldwide, including MoMA, New York; The Bill and Melinda Gates Foundation, Seattle; Tate Modern, London; The David Roberts Art Collection, London; Wellcome Trust, London; Leeds City Art Gallery, Leeds; Soho House, London; Stedelijk, Amsterdam; MAXXI, Rome; S.M.A.K, Ghent; MHKA, Antwerp; Goetz Collection, Munich; MOCAK, Museum of Contemporary Art, Krakow; Fonds Municipal d'Art Contemporain de la Ville de Paris; MONA Museum of Old and New Art, Tasmania.
When buying through Canopy Collections, you know you are investing in the career of some of the most promising living artists.
Our Collectors
We work with both new and established collectors worldwide, and we aim to give accessible information and equal assistance to all our clients.
We are proud of the sense of community we have created with Canopy Collections and of the interactions we have facilitated between artists and collectors.
Whether you are new to the process of buying art or very familiar with the art world, we would love to work with you.
Get in touch
Our Partners
Since 2020, we have collaborated with international galleries, institutions, brands and private collectors to curate remarkable collections in various settings. Our partners include Cromwell Place, London; Modernity Stockholm; Barnes International; Bowman Sculpture; The Invisible Collection; Turnbull & Asser; The Van Gogh House, London; M de M Architects; Rochester Square, London; The Club-Parcours Saint-Germain and Spirit Now London. If you are interested in discussing curatorial opportunities and artistic collaborations, we would love to hear from you.
Let's work together
Get in touch
with an advisor