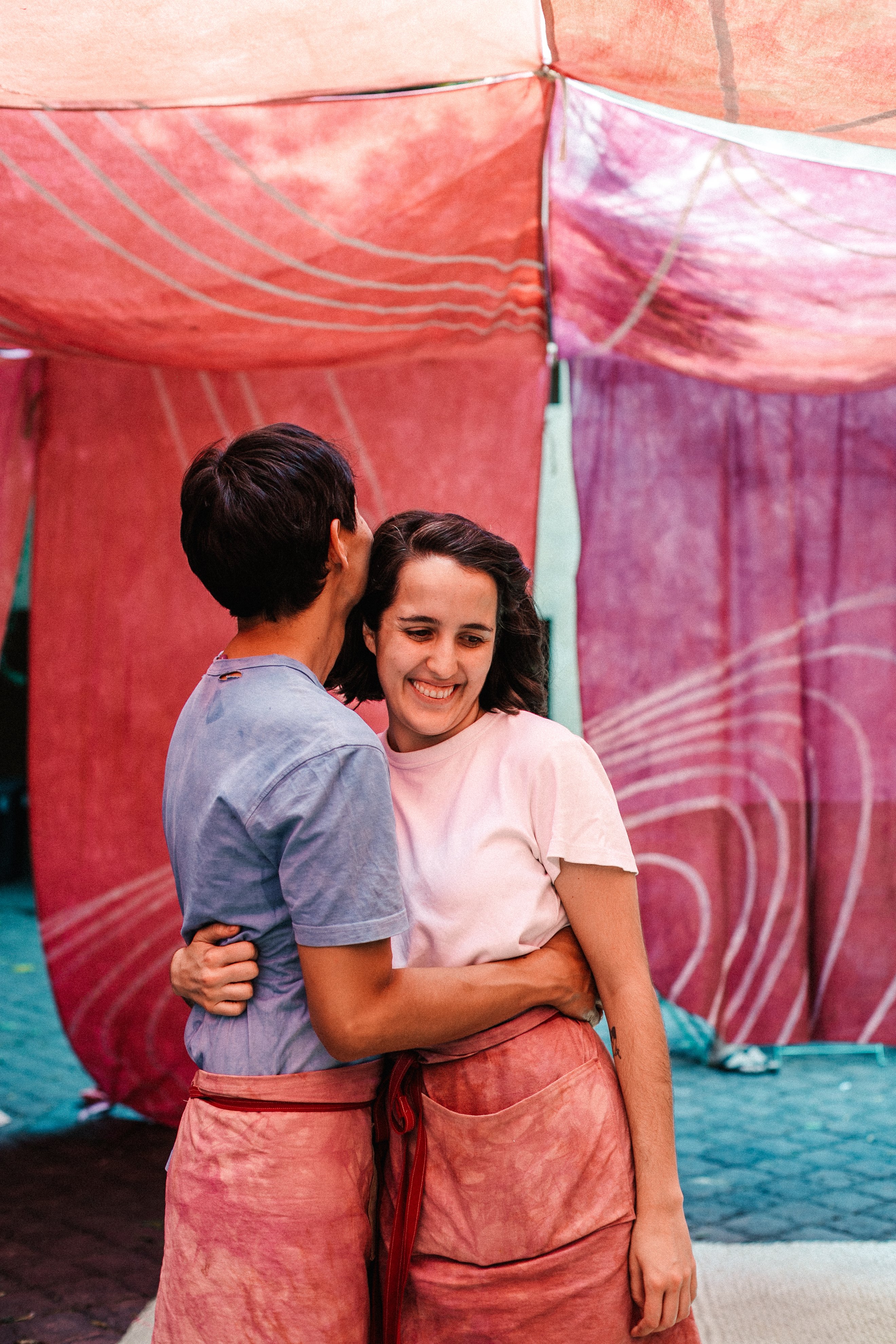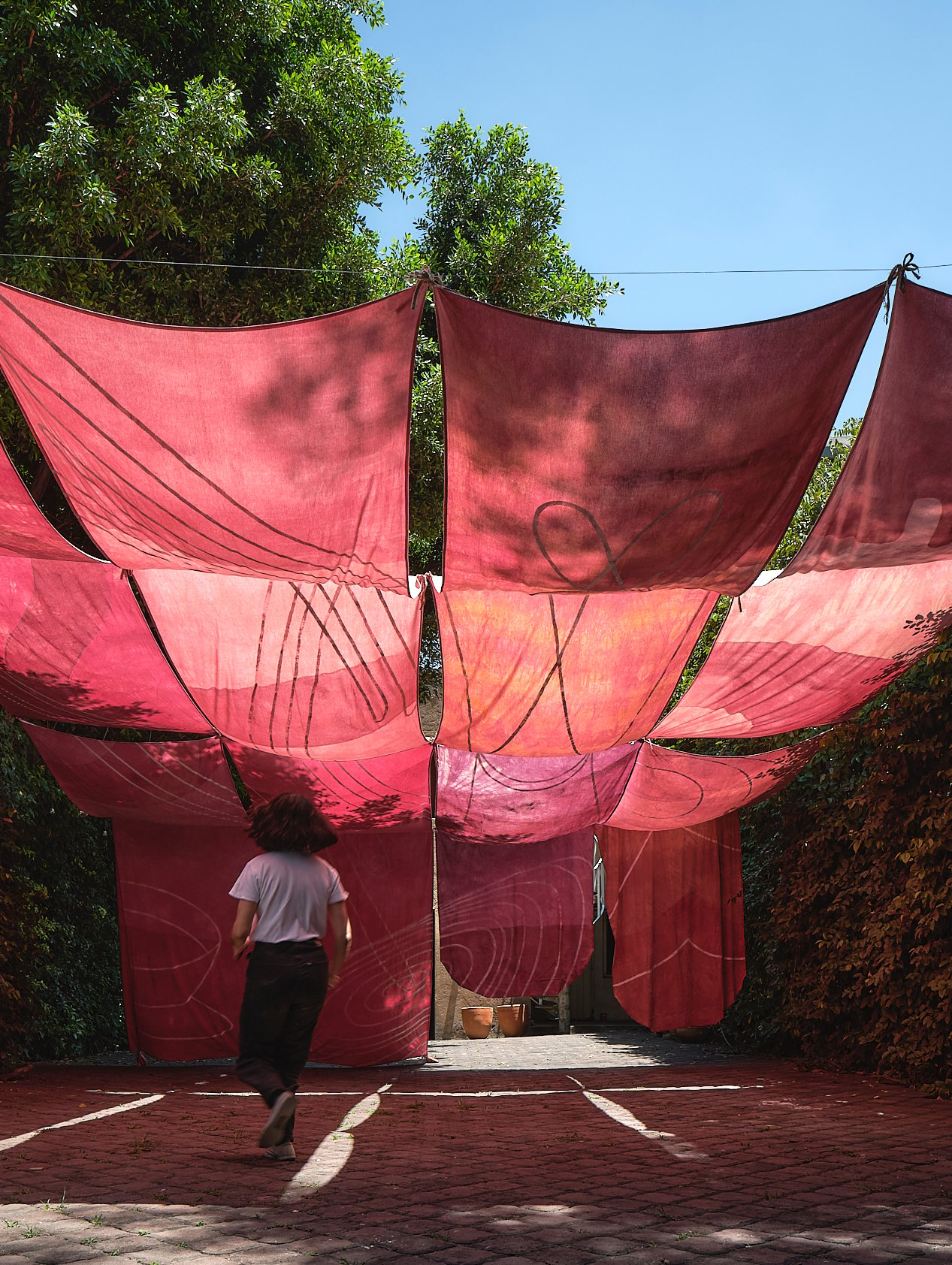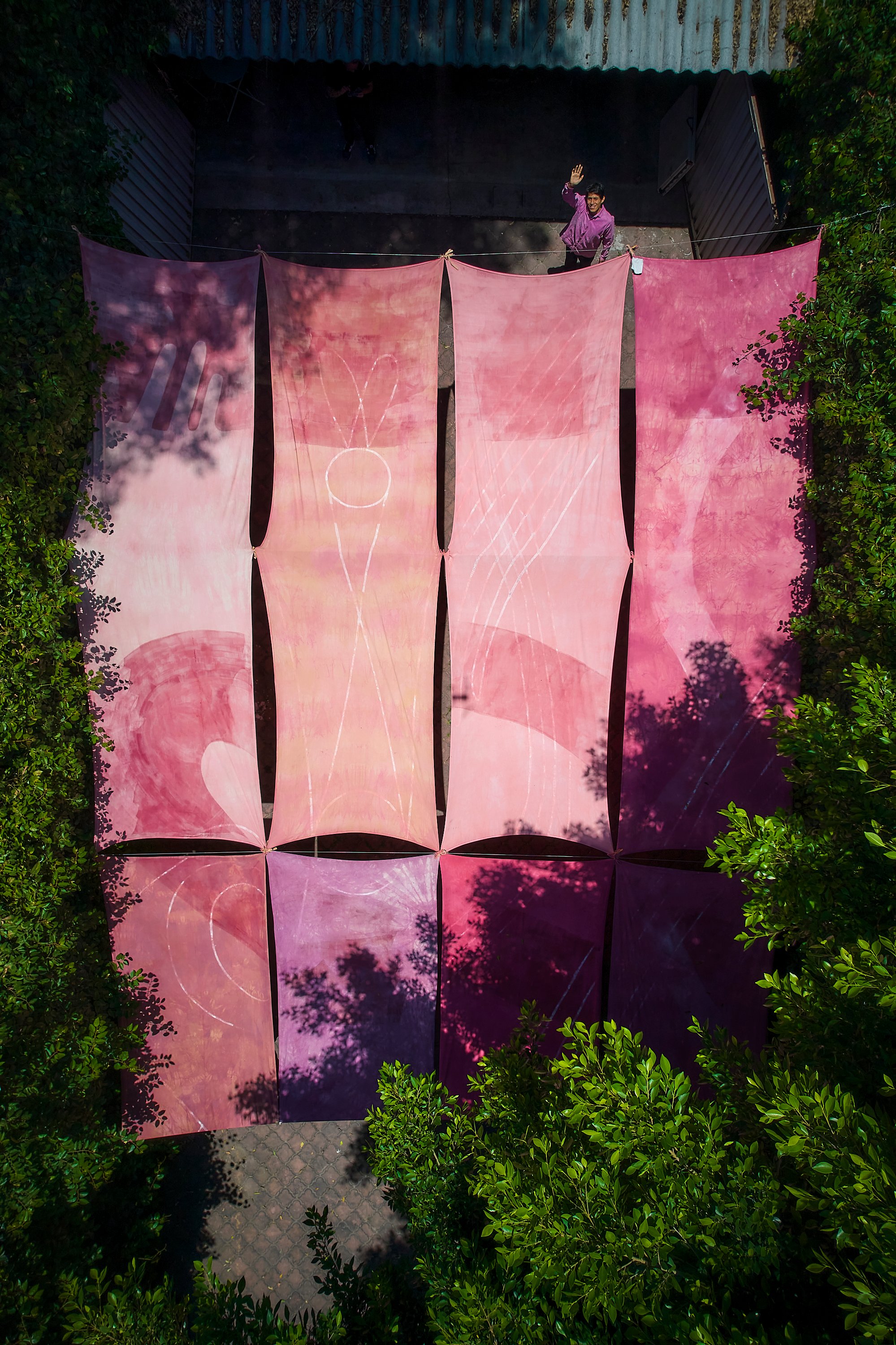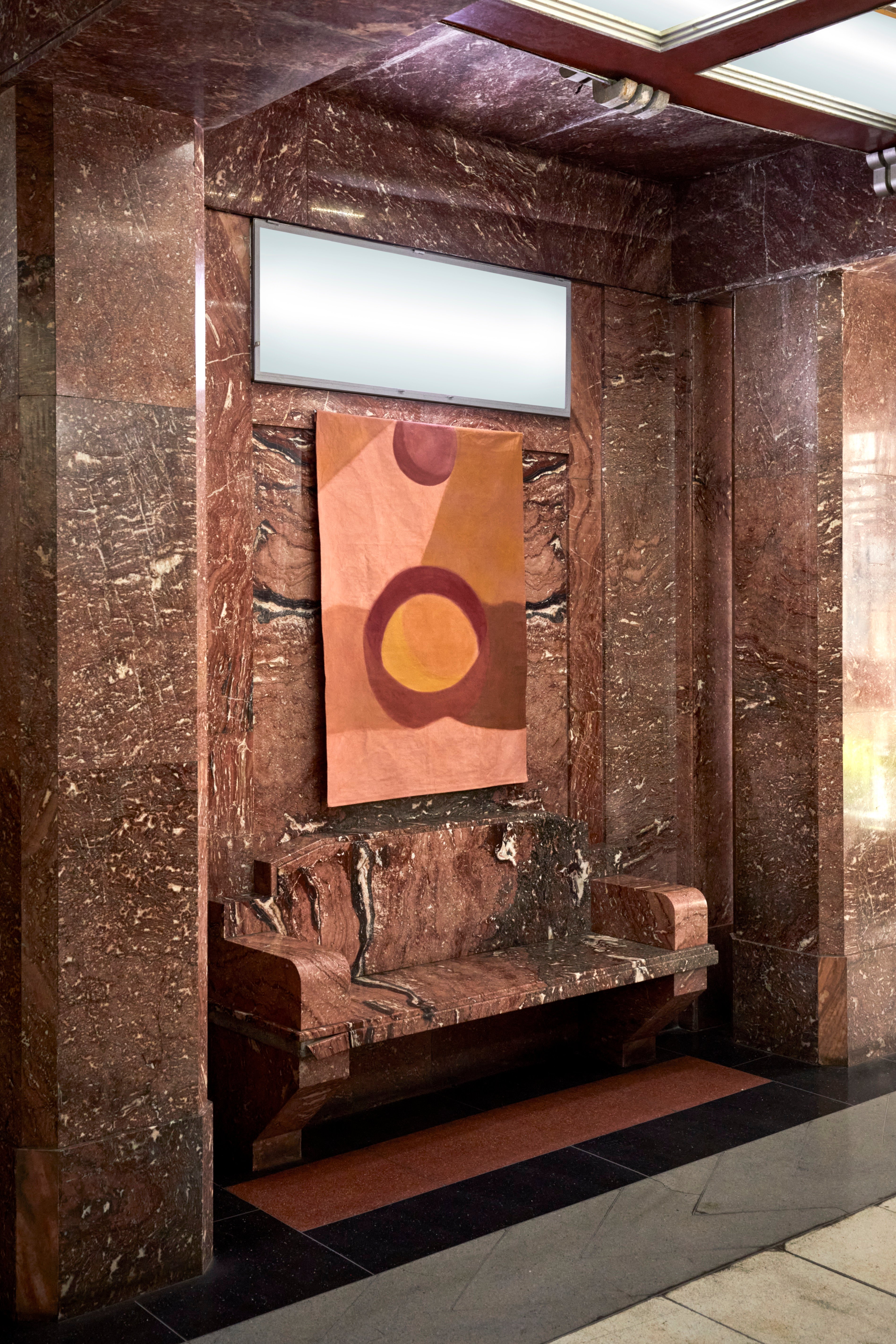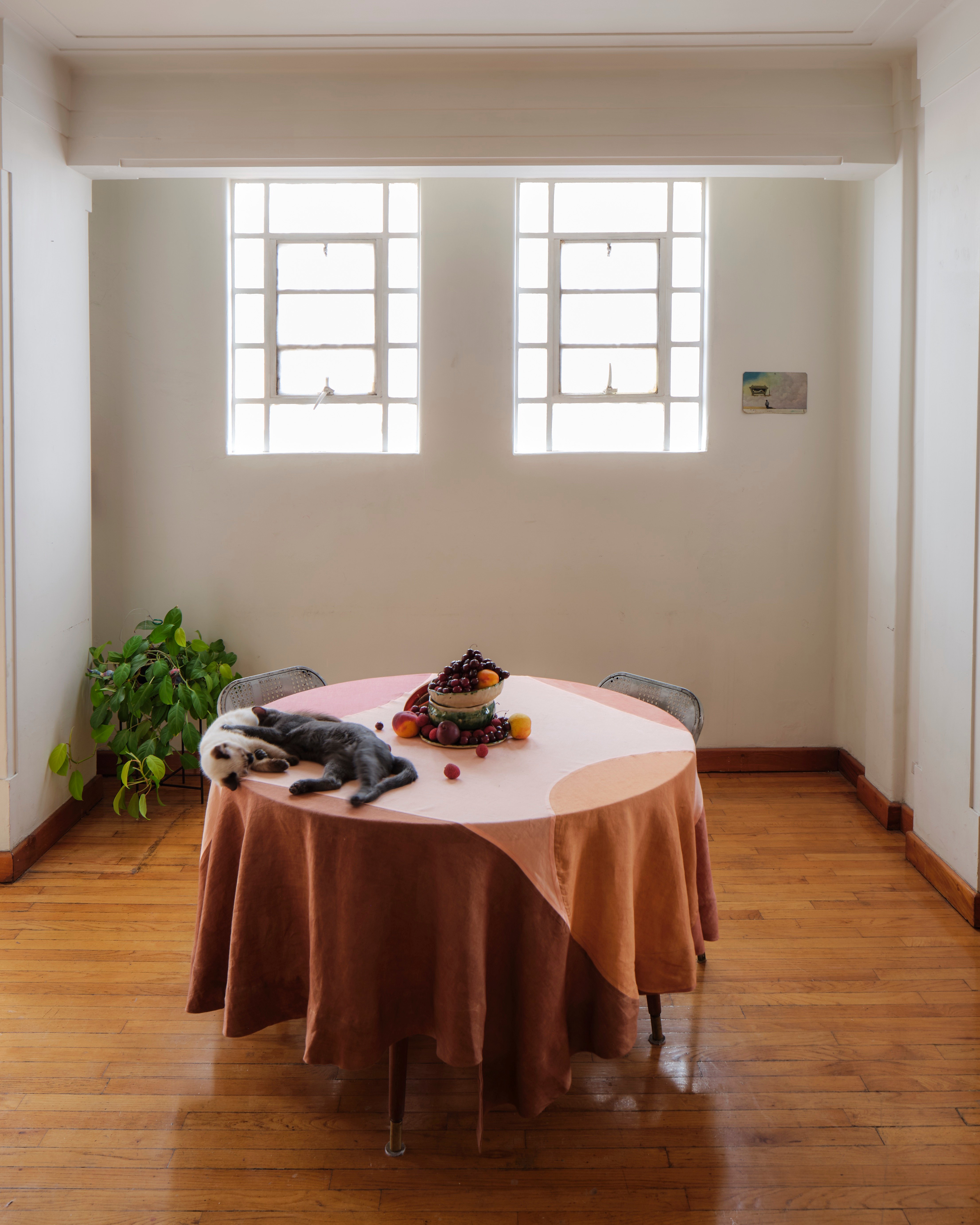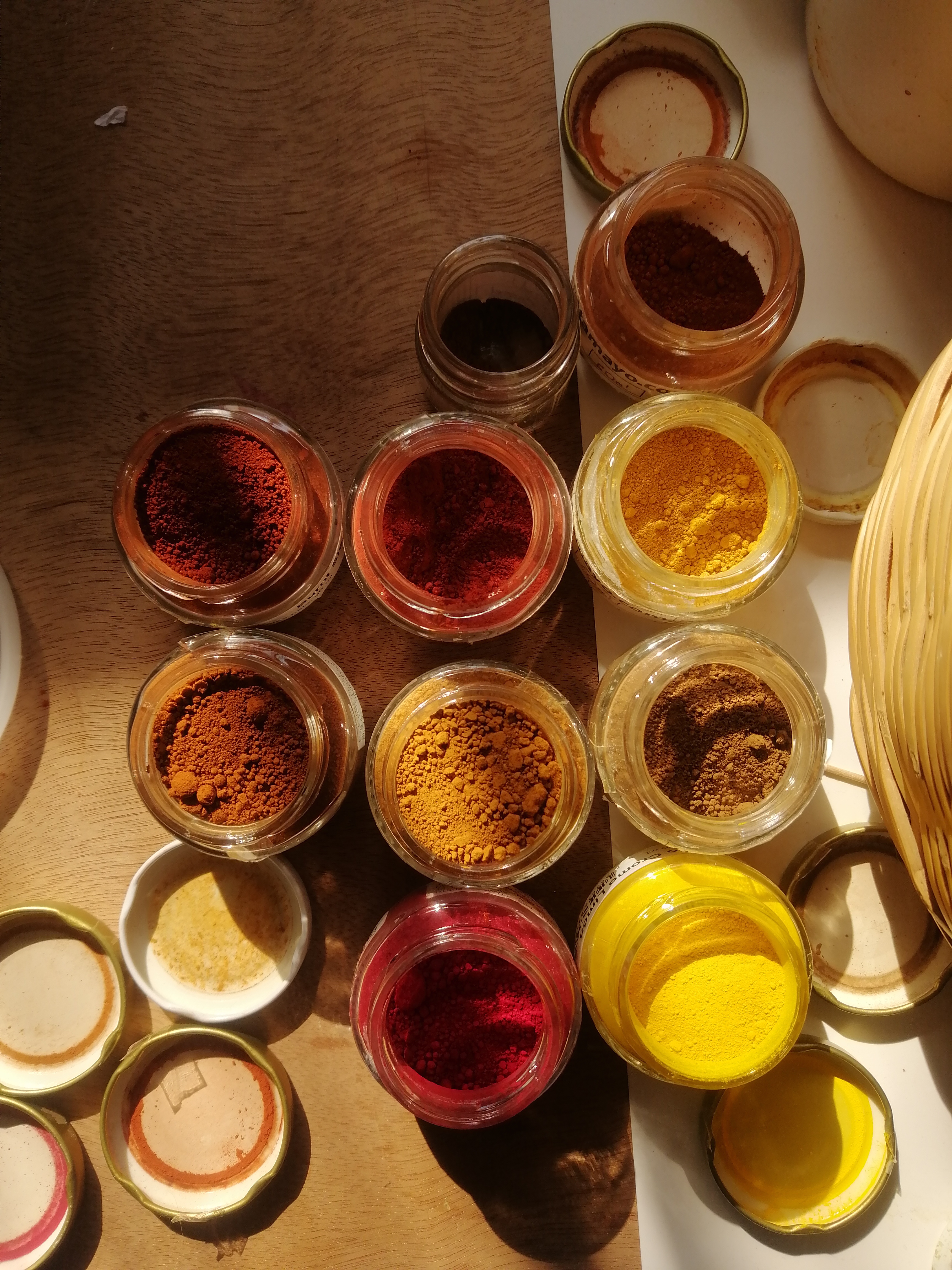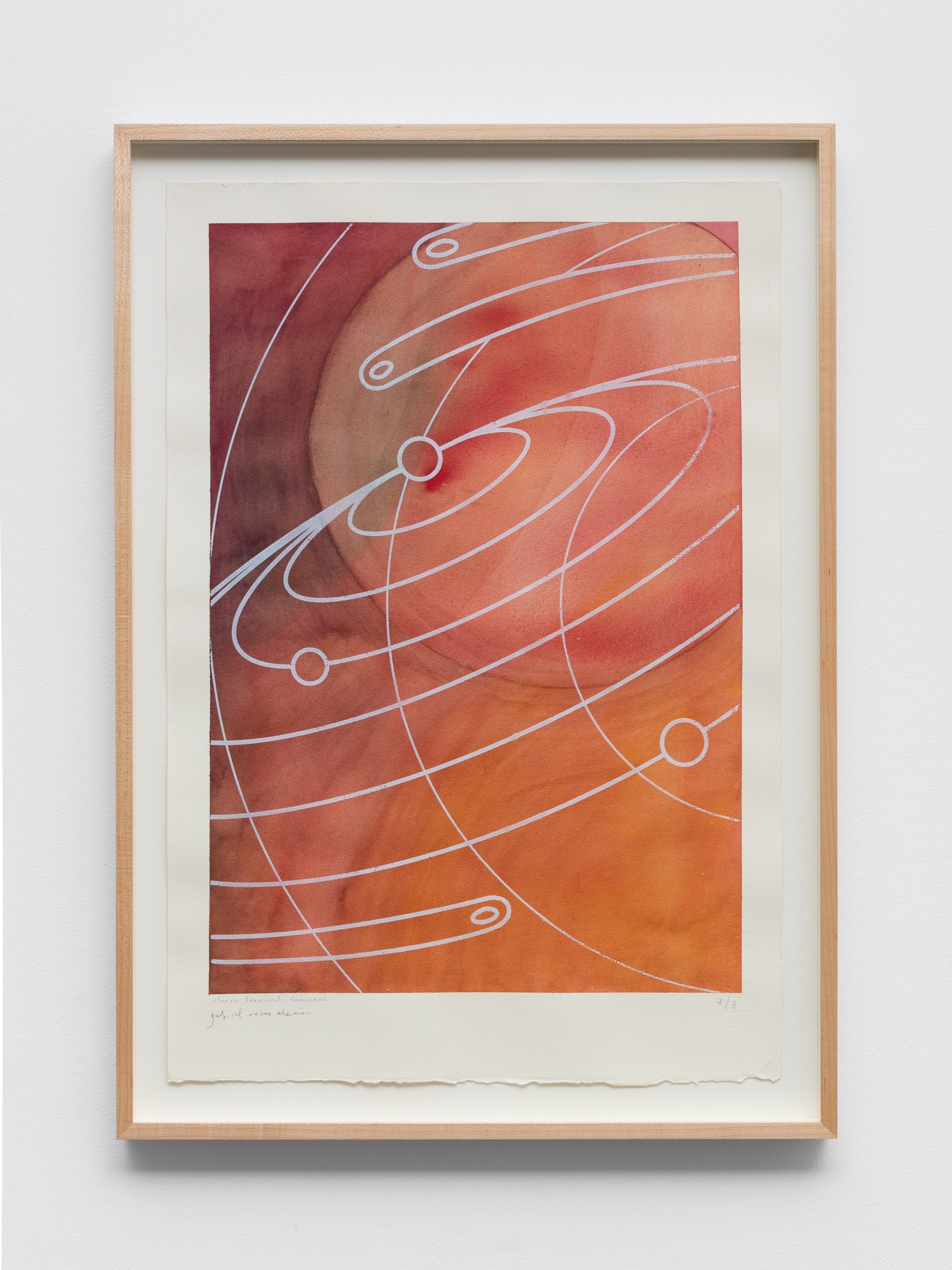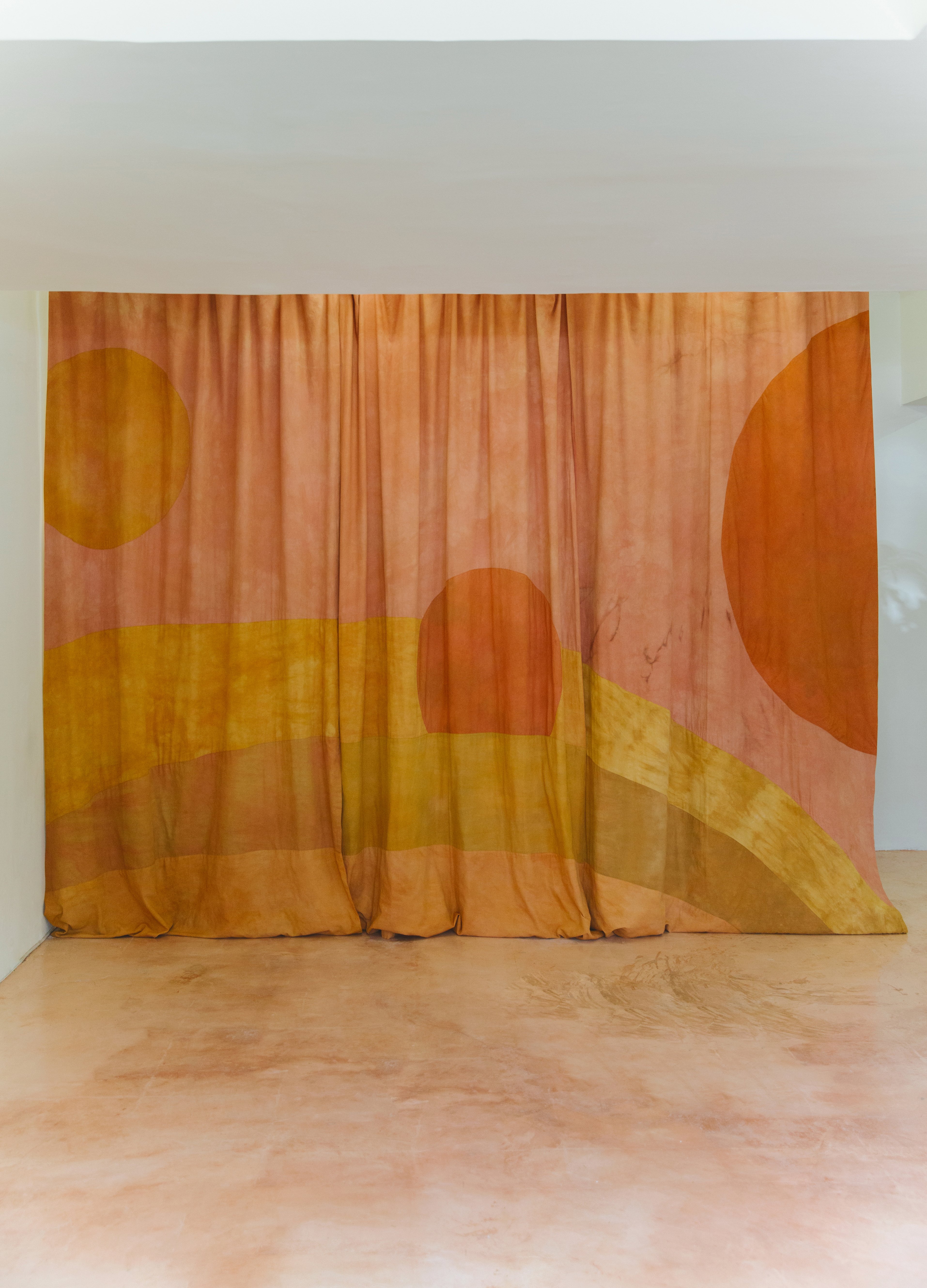 Can you describe your work in three words? 
María Fernanda Camarena: Luminous, flexible, balanced.
Gabriel Rosas Alemán: Containing enchanting atmospheres. 
What got you into the arts? 
GRA: I felt that art is a way of communicating, and it offers us creators a lot of freedom to do so. I wanted to relate with ideas and situations, and creating art is a way of participating in that conversation.
MFC: For me it was very simple; I wanted to paint watercolours. When I started art school, I discovered the expansive and reflective possibilities of art and I was hooked. I worked as a studio assistant, had an artist-run space, even curated a few exhibitions, and other art related jobs, but it took me a while to put myself in the role of the artist. It was more by coincidence than by desire, I feel now that I limited my desire out of fear. But when I started creating art, I felt it gave shape to ideas I had been cultivating for a long time, and it felt right. 
When did you decide, as a couple, to join your respective art practices and create Celeste together? 
GRA: It was not something we planned, it was more just a suggestion that arrived. At the beginning we thought that we would only do that one project together, but in the process of creating the first group of works we found that we really enjoyed it, and that we had more to explore. At that moment we decided to become a duo and chose the name of our first exhibition together as our artistic name. 
What was the idea behind Celeste? What is the process behind your work?
GRA: When we received the invitation to create a project together, we thought about the things that we already did together. And we recognised that we were good hosts, we liked having people over, hosting dinners, and in general taking care of our visitors. So it all started from there. The material that we have used since the beginning has been cotton fabric — we decided on it because it seemed welcoming, and soft. We wanted to recreate the atmosphere of our home in the exhibition space. The colours were originally inspired by the colours in our pantry, the organic tones of spices, for example.
MFC: Regarding our process, after a few months working together as Celeste, we understood that we always start an idea taking the space into consideration. We plan the way the fabric is going to occupy the space, the sculptural presence it will have, and how it will transform the exhibition room. And after we've decided on the container, we start imagining the story, or moment, that will take place inside it: the painting. We draw from our pool of forms and symbols, the universe we've created, and we like to play with those shapes and create new forms of interaction. 
What are the things that inspire you most?  
MFC: For me, looking at other painters' work, and seeing the solutions they've found in their work, motivates me to become a better painter. I also find a lot of inspiration when reading about astrology, the way the astrologers describe the planetary transits in the sky informs our practice. The I Ching is another important source of knowledge or guidance. Sometimes in the essence of the messages, and sometimes in the imagery that the book contains. The idea of earth and sky, the horizon line that "opened up our space" came from that book, it's like conversing with an ancient body of knowledge.
GRA: The public's response to our work is really inspiring for me, it makes me look at things from a different perspective. And it makes me want to keep exploring. 
What do you hope to convey through Celeste and your art in general?  
MFC: For me it's about the possibility of creating a world of one's own, a personal story, and the atmosphere one wants or needs. Sharing our own process of creation could inspire someone else, it could create waves. 
Who are the artists that have inspired you most?
MFC: Right at the beginning we were thinking a lot about women painters, Georgia O'Keefe, Hilma af Klimt and Agnes Pelton really inspire us. There's the mystical aspect of their works, and also their relation to landscape painting.
GRA: More recently we have been looking a lot at murals around Mexico City. Exploring the way the painting occupies the space, and their ability to create a complex image. The work of Diego Rivera, Juan O'Gorman and Rufino Tamayo are the authors that we've been researching in particular. 
What interested you about joining Canopy Collections?
MFC: We like the way Canopy Collections has created atmospheres in the projects they have created, especially those in inhabited spaces. The way art and daily life spaces interact, that feels very natural and yet special. 
Do you collect art from other artists? How important is it for you to live with art?
GRA: Yes, I'm very enthusiastic about collecting art and beautiful objects in general. I have a collection of pieces that depict serpents, it includes painting and hand-crafted objects, it's a collection I would love to continue. We like filling our home with meaningful objects that we can live with and use in our day to day. 
Any projects in the pipeline?  
MFC: Yes! We are working on two very exciting projects right now. First, a solo exhibition at The Contemporary Austin, Texas, in March. It has been an amazing opportunity to create and also to expand our practice in ways we didn't even imagine. The project includes a large-scale painting that functions as a forum, as well as an artist's book that recollects and elaborates on the process of creation, and a public program with workshops and activities. And second, a large-scale enveloping installation for the new location of Soho House in Mexico City. They gave us the opportunity to take over the reception area, and we are creating our biggest work to date yet. We are really looking forward to seeing it in the space.