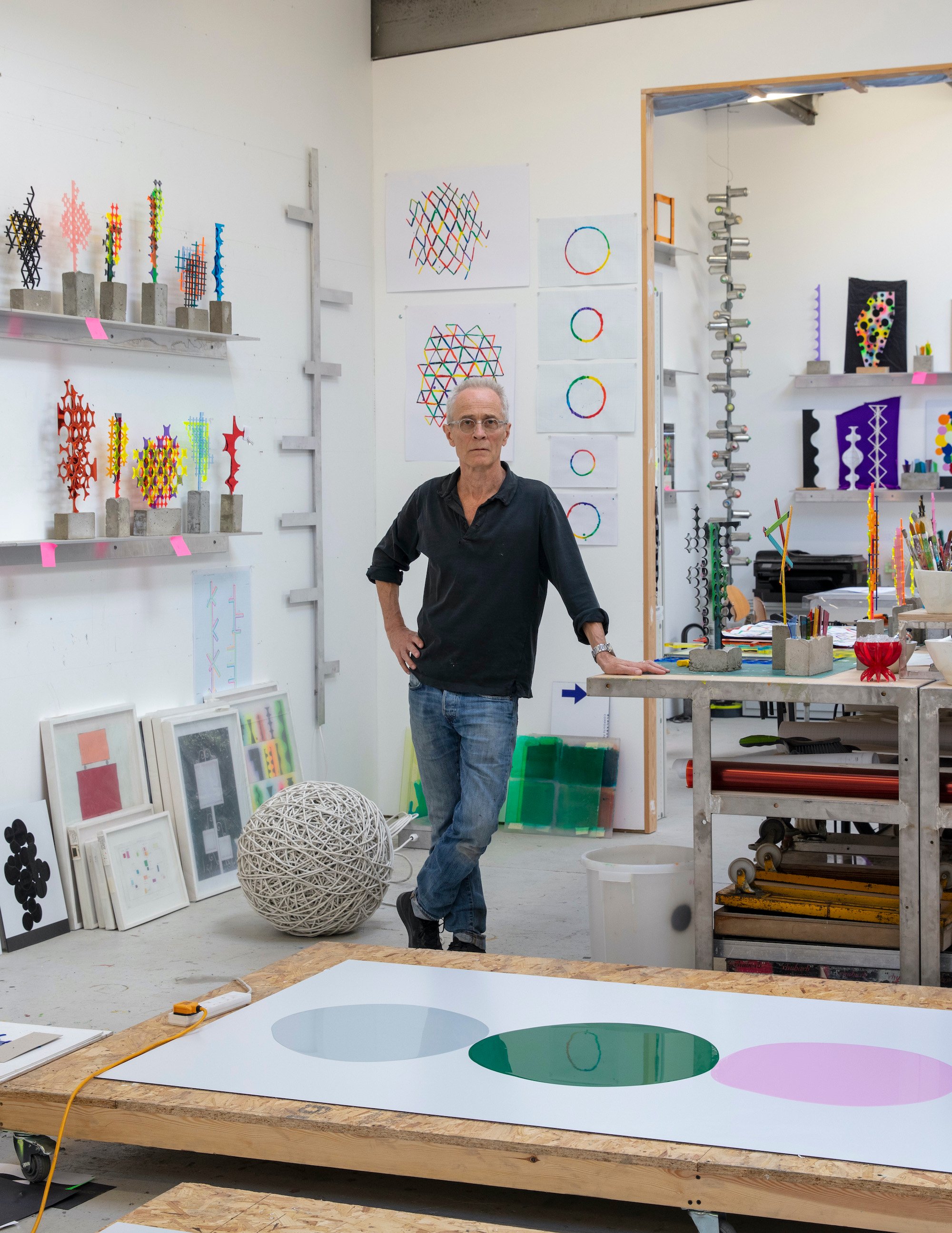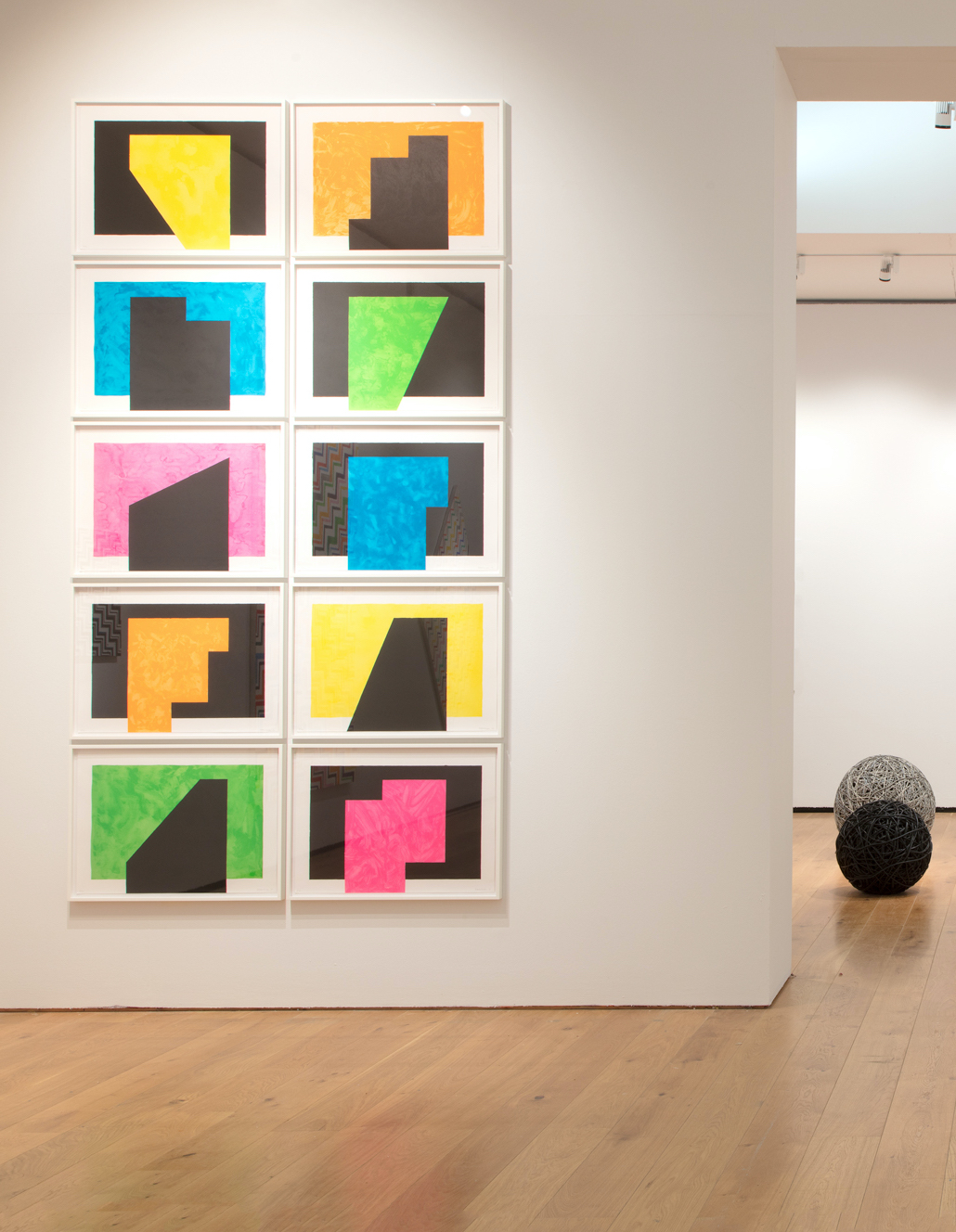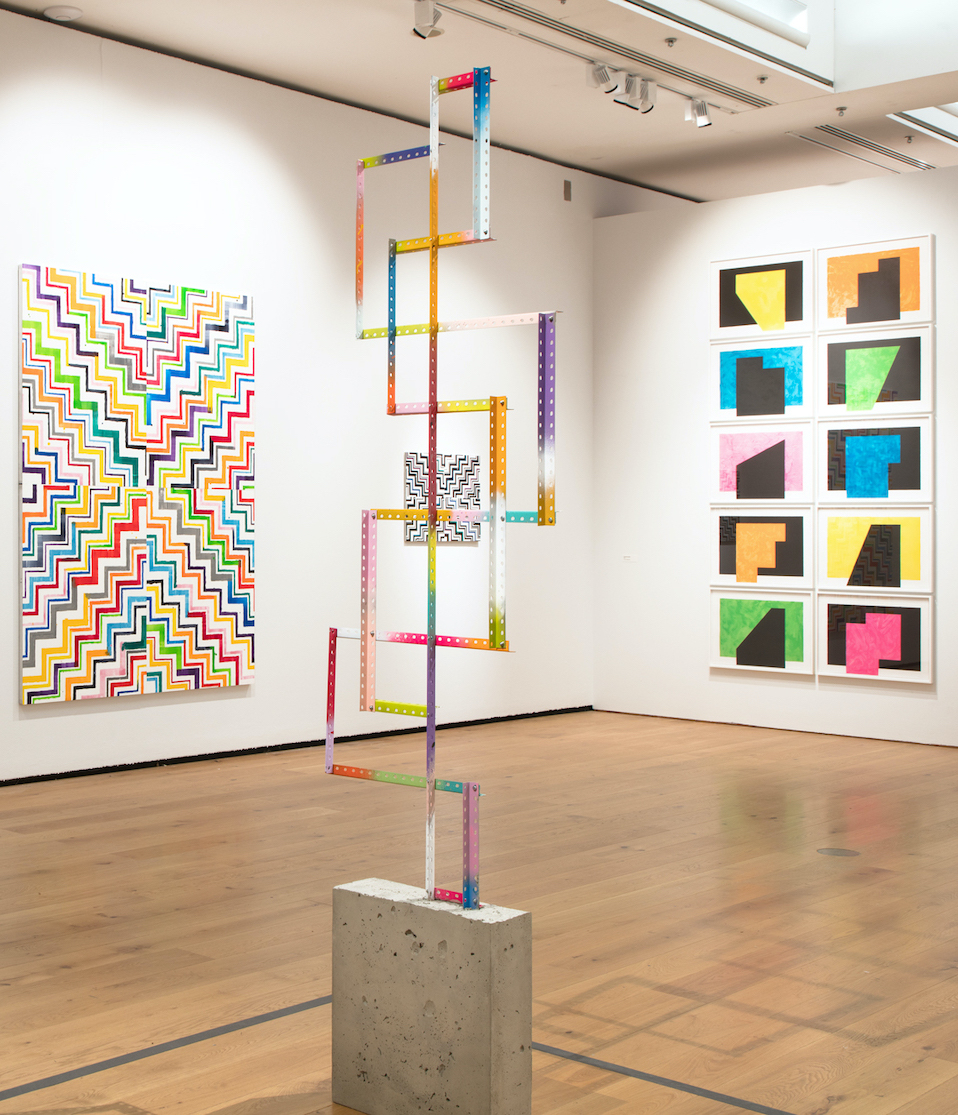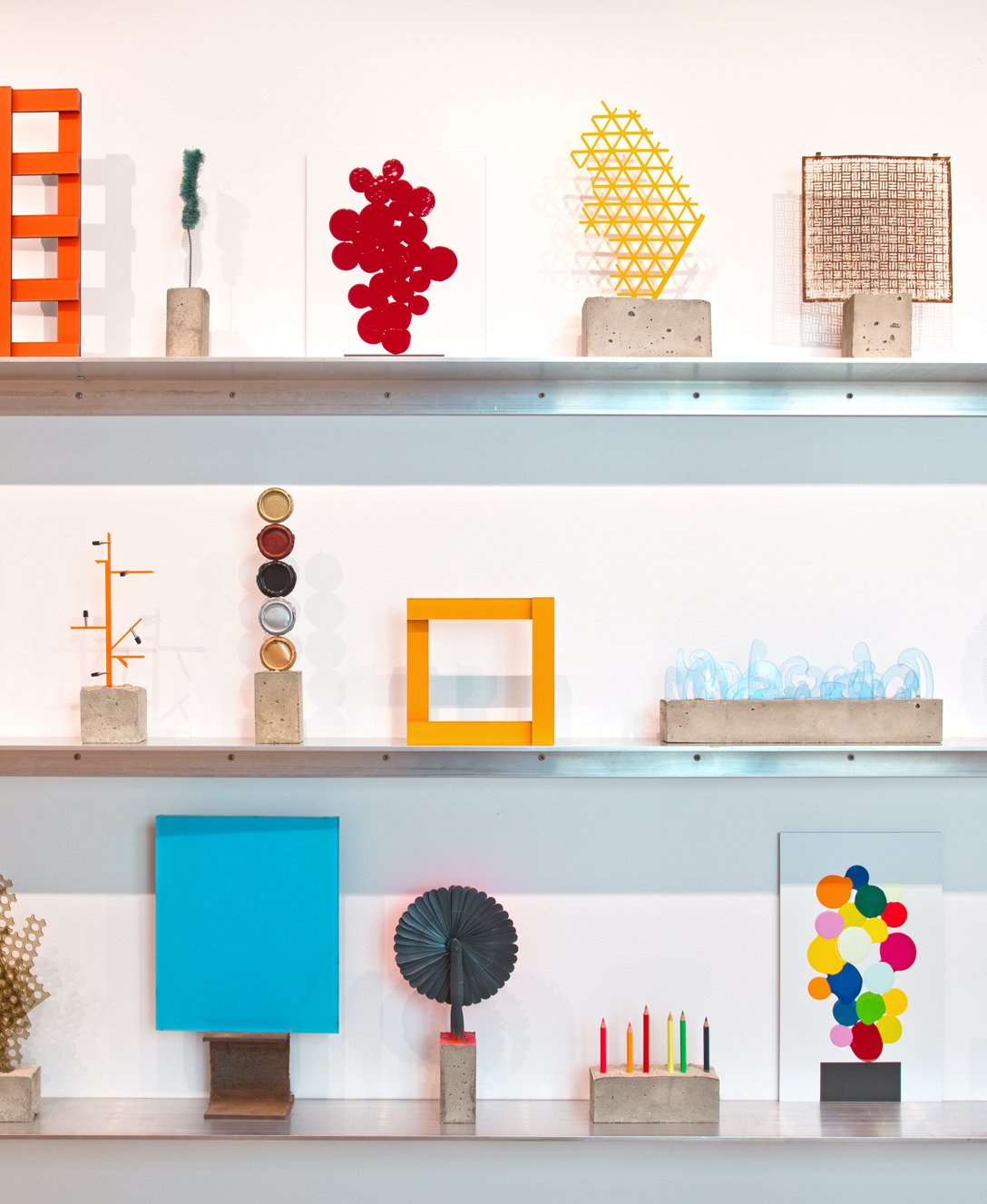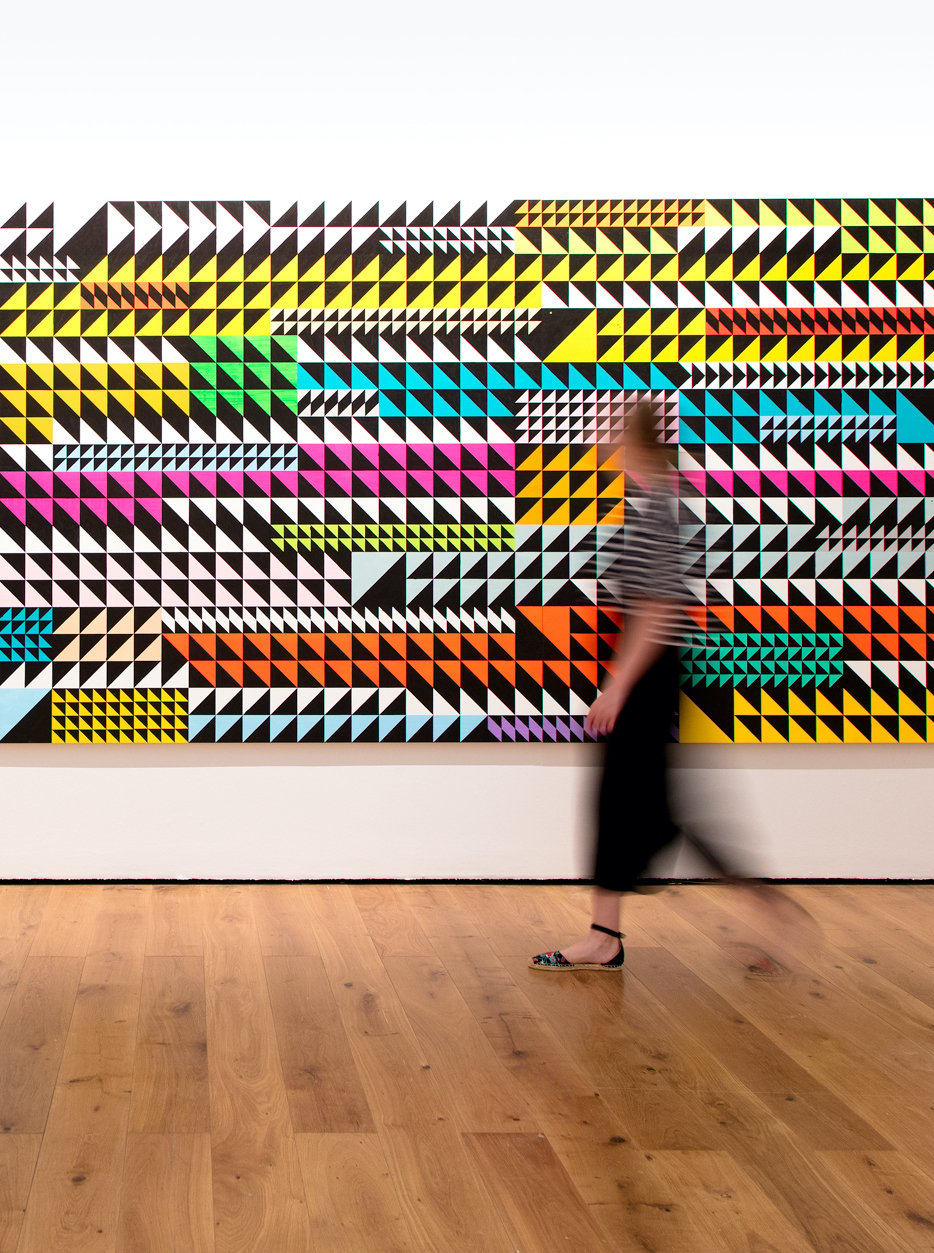 Meet the Artist
David Batchelor
Can you describe your work in three words?
Colour, Abstraction (and the) City.
You spent most of your career researching and addressing colour in your work, even writing major books on the topic. What drew you to the subject in the first place?
It was the early 1990s and I was rather stuck in the studio so, in a moment of desperation, I painted the front of a small sculpture bright pink. I wasn't at all interested in colour at the time but it made me notice how little of it there was in my studio, and beyond that how little there seemed to be in contemporary art, and beyond that how little it had featured in my art education or in discussions about art. I simply began to ask myself why this was.
Your work is also concerned with the urban environment and modern-day technology. Do you think our perception and relationship to colour have changed in this advanced technological age?
The modern human eye can probably perceive the same range of colours as our Homo Sapiens ancestors, but the ways in which colour is delivered to our eyes has changed beyond measure. The industrial revolution did more to change how, where and when we experience colour; electrification meant colours became visible in our cities at night; these days, thanks to the iPhone, there is a miraculous flood of luminosity in my back pocket.
Can you tell us more about the ideas behind your Chromoscape series?
In 2017 I was invited by Poligrafa to develop a print in their Barcelona studio. The series of ten lithographs are highly abstract versions of a large and ongoing range of works on paper I have been making since the late 1990s. In five of the works a simple, fluid, single-coloured form stands against a flat black rectangular ground; in the other five a similar black form is placed against a fluid single-colour rectangular ground. They are in part exercises in figure-ground relationships, in part reflections on the relationship between figuration and abstraction, and in part observations on the relationship between vivid colour and blackness.
Your studio has often been described as a treasure trove. How important is this space for you and how central is it to your creative process?
The studio is the place where the things you plan go wrong, which is a prerequisite for things beginning to go right but in ways you haven't or couldn't imagine or plan. It is also a place where there is lots of stuff – materials, things, things that are somewhere between being materials and works, unfinished works, failed works, forgotten works – and where stuff bumps into other stuff. In my experience, new work always emerges from this mass of indeterminate stuff.
What are the things that inspire you most when creating?
All the above. But also: the street. So much comes from noticing things out there in the city. I either take a photo or take the thing itself back to the studio to adopt and adapt. Sometimes nothing comes of this: sometimes what looks good in the street only looks good in the street and any attempt to transplant it simply kills it. But at other times the street provides a spark that can generate a whole body of work.
Your current survey exhibition at Compton Verney, entitled Colour Is, reflects upon three decades of your work. What would you say are the highlights of this exhibition?
The Compton Verney show (which ends 2 October) contains nearly 200 works made over a forty-year period, and I have never previously had the chance to look at what I have made over such a long time. It is full of surprises – some good, others embarrassing – and it allows you to see arcs and recurrences that might otherwise remain invisible. It is interesting to see, in public, some of my pre-colour works from the 1980s that had never left the studio. It is uneven, obviously, and there is a lot of work that has been left out. Overall I am happy there seems to be a reasonable consistency as well as quite a bit of variety. I don't think I have repeated myself too much, yet…
What do you hope to capture and convey through your art?
Colour, mainly. The strangeness of something that is at the same time entirely familiar. The rich variety of colour in our material culture. The places where colour is permitted and the places where it is proscribed. The impossibility of conveying the experience of colour through language. And, within all this, pleasure.
Do you collect art from other artists? How important is it for you to live with art?
Most of the works I own by other artists are things I have traded over the years. Most of these are small works, and they all carry rich memories and associations. Our house is full of these works, but I don't keep much of my own work at home. I go home in order not to think of my work, as much as possible. 
Any projects in the pipeline?
Just before the pandemic hit, I was invited to make a tapestry by a dear friend, Francisco Alevaro. He has a relationship with a brilliant workshop in Mexico, but the various lockdowns, both here and there, meant it was only finished earlier this year. It was based on a recent painting of mine and it took about eight months to complete. In May it was shipped to London and I showed it at Cecilia Brunson Projects, a gallery that specialises in Latin American work. I was very happy with the result and Francisco, Cecilia and I plan to have two more made based on related paintings. This time I'm going to make sure I get to Guadalajara to visit the workshop.