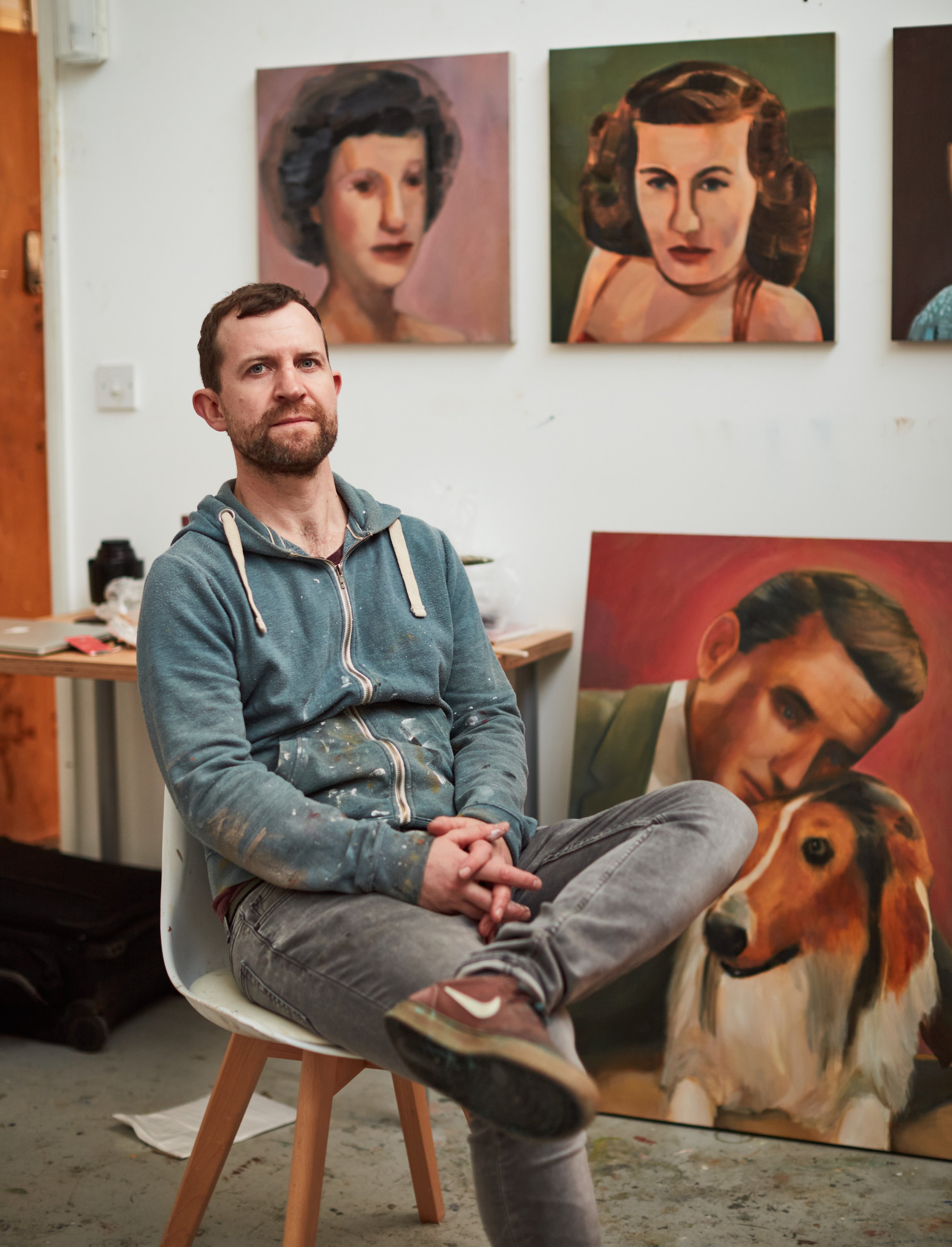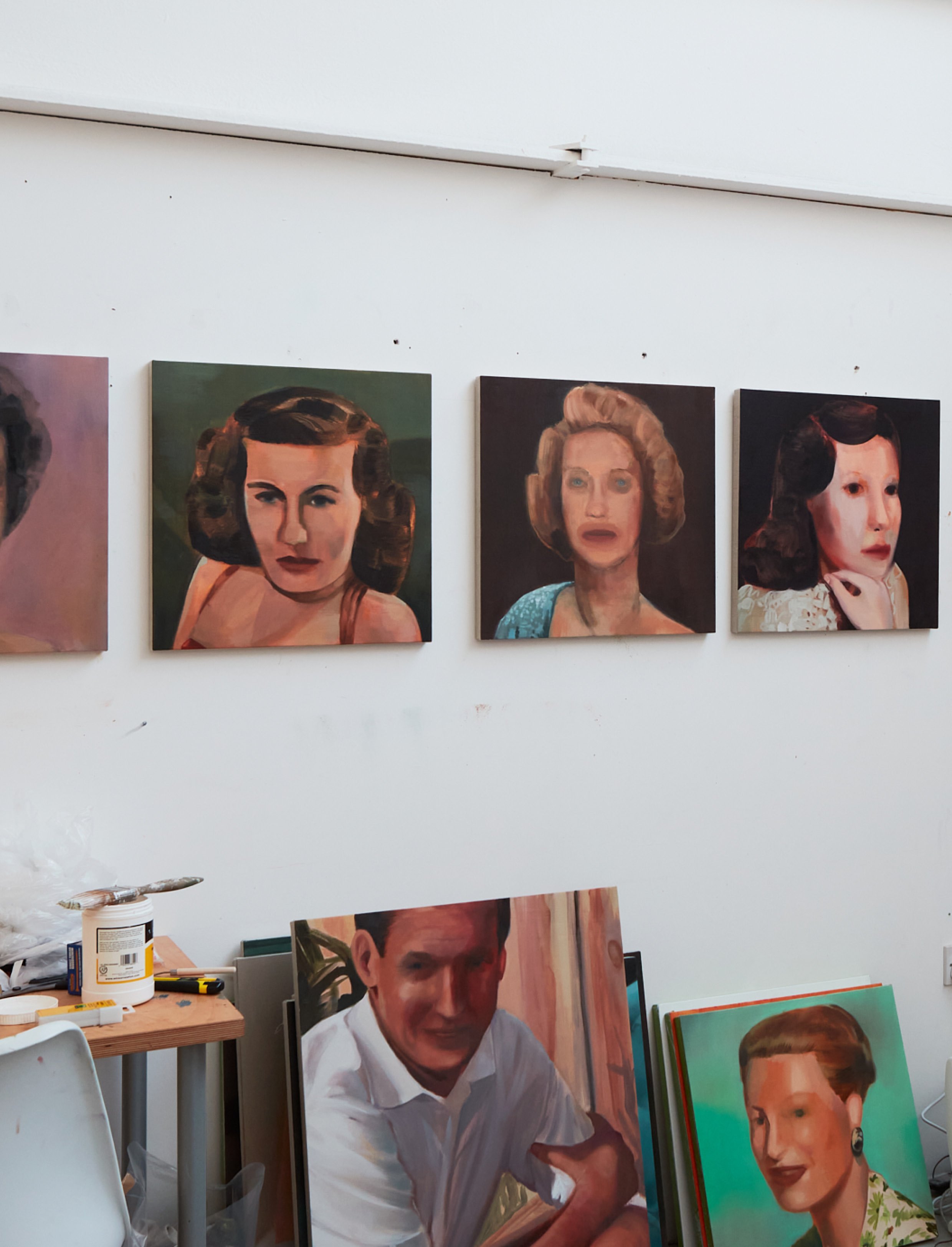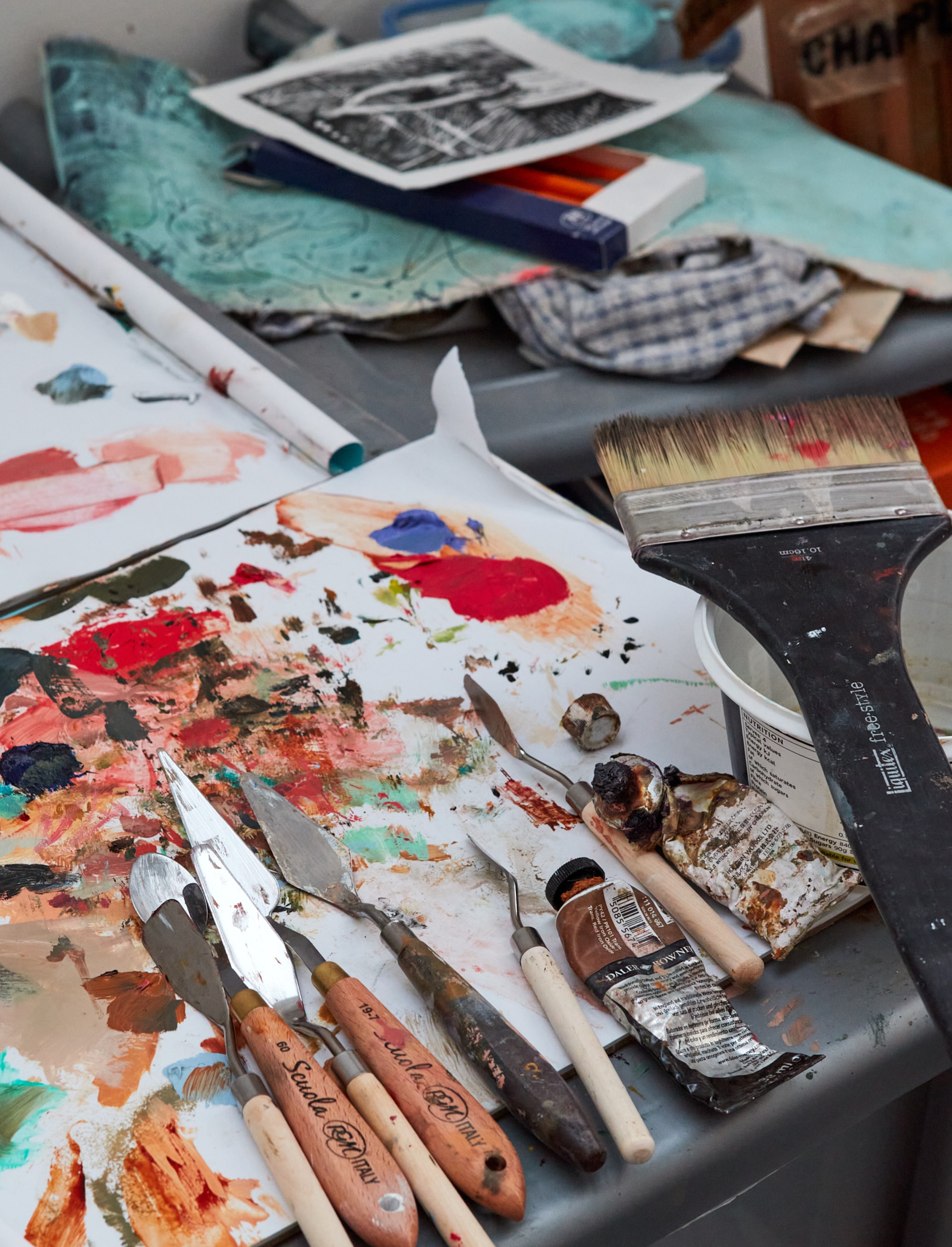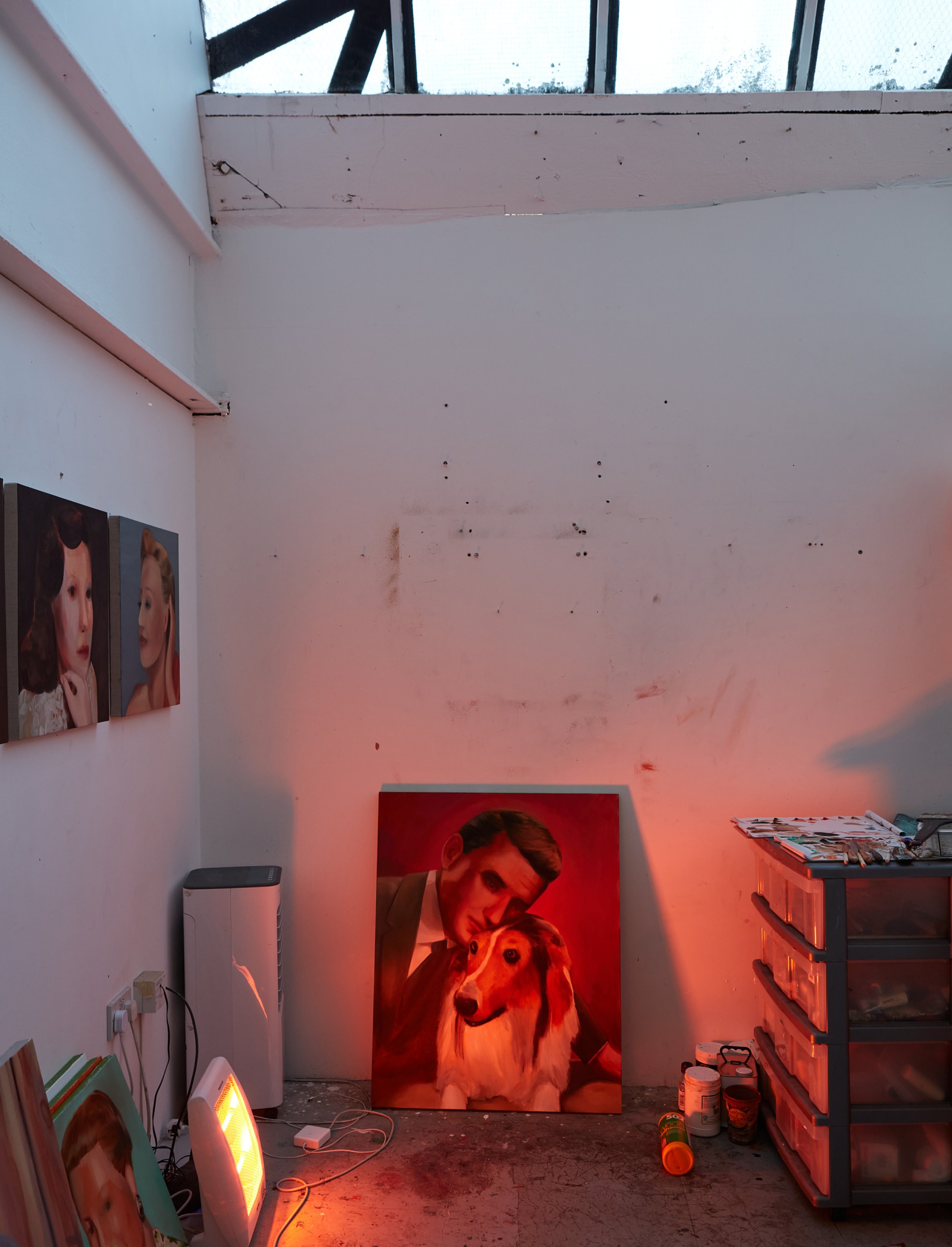 Meet the Artist
Emmet Kierans
Can you describe your work in three words? 
Unsettling, strange, familiar.
What got you into the arts? How did you become an artist?
I grew up in a small factory town in the west of Ireland and art wasn't really a part of my family or background; I just always loved using my imagination through drawing and making. I was mostly influenced by comic books and fantasy art before I started art school. I had never seen much contemporary art and I didn't really know what I wanted to be, I just knew that I wanted to have some element of imagination and creativity in my profession.
What drew you to painting more specifically?
When I first started in art school, I had no idea what I wanted to specialise in and was trying out a number of different disciplines. I quickly became fascinated with the process and results of oil painting. Initially it was just the act of mixing colours and applying paint that interested me; how colours and mark making could create different moods and ways of reading an image.
What is the process behind your work?
My process is very intuitive and depends on the inherent mood of the piece I'm working on. Sometimes a careful drawing is made with underpainting, whereas others employ a more loose and expressive approach. Once I feel there's a particular potency or dissonance within the painting, the work is complete.
Can you talk about the characters in your paintings? Are they based on real people and where does your imagery come from?
I generally like to paint characters and scenes that are a step removed from reality, usually in the form of film stills, advertisements or publicity shots. One particular strand of my practice is a series of paintings of forgotten Hollywood starlets. The characters originally embody aspirational, idealised versions of ourselves but I'm interested in exploring the strange and unsettling underbelly of these ideals.
What do you hope to convey through your work?
I'm interested in how our everyday experiences, emotions, memories and aspirations are entangled with imagery and narratives from film and mass media. How the story of our own lives is echoed and mimicked in things we've seen in these imagined narratives. By using source material from the popular imagination and infusing it with personal meaning, I find that I can explore aspects of our lives that are both personal and, to some extent, universal. At its heart, the work deals with the schism between romantic ideals and cynicism and the innocence and darkness of our unconscious dreams and desires.
Who are the artists that have inspired you most?
Before I ever studied art I was inspired by film, particularly the films of Alfred Hitchcock and David Lynch, which have had a lasting effect on my work. After I started to study painting as an undergrad, I was drawn to artists like Francis Bacon, Marlene Dumas and Luc Tuymans. At the moment I mostly take inspiration from contemporary painters; I love the psychological paintings of Kenrick McFarlane, Miriam Kahn and Dana Schutz, but I also love painters with beautiful painterly technique like Jenna Gribbon, Mama Anderson and Kaye Donachie.
What interested you about joining Canopy Collections?
What's most exciting is to get my work out to people with a keen interest in contemporary art. I'm very much an artist that is solely focused on my studio and making art rather than promoting, so it's encouraging that Canopy Collections have shown belief in my work and can help with that aspect. I attended their recent exhibition Full House and am excited at the prospect of being part of the overall collective.
Do you collect art from other artists? How important is it for you to live with art?
I've made a few swaps with artist friends whose work I admire, and I have a piece from an old tutor and mentor (he also has one of mine) that means a lot to me. I've bought a few small pieces from artists I follow on Instagram in past couple of years too, so I'm building a nice little collection. I generally don't like to have my own paintings at home, so it's definitely important for me to have original artworks by other contemporary artists on my walls.
Any projects in the pipeline?
I'm developing a new body of work that is a slight evolution from my last solo exhibition in 2022 and hope to exhibit it in Ireland and the UK in 2024.