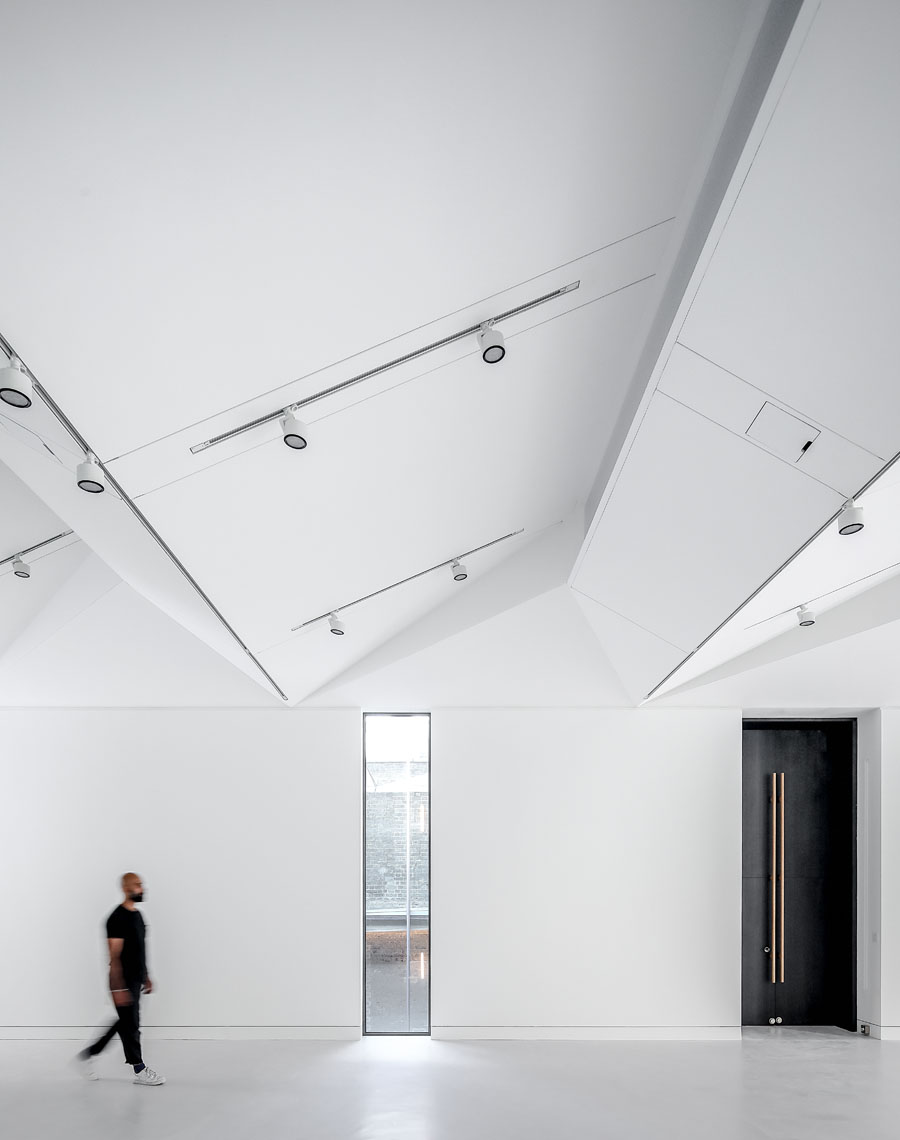 We are delighted to present Full House, an exhibition of new works by twenty-two international artists ranging from the emerging to some of the most established names in the contemporary art world. A broad diversity of expressions, backgrounds and aesthetics unite here under one roof to represent the inclusive artistic approach that has been the focus of Canopy Collections for the past three years. 
Since 2020, Canopy Collections have made it their mission to provide a supportive and accessible environment for artists and collectors alike. Through carefully curated exhibitions of unique works of art, their programme celebrates artists of all generations at different moments of their careers. In conjunction with the gallery's third anniversary, Full House invites the audience to re/discover both the variety and mutuality of the artistic practices they represent. Rather than being centred around one single theme, the exhibition aims to celebrate art in its various forms, and as a vector for exchange and community building. 
With a focus on paintings, works on paper and ceramic pieces, Full House is curated to highlight some of the predominant themes in contemporary art, from figuration and abstraction to neo-surrealism and conceptual practices. The spectrum of figuration is explored by Charlotte Beaudry, Thomas Cameron, Ellie MacGarry, Grace Tobin and Anastasia Lopoukhine, each depicting their chosen subjects through their own distinct visual language. An interest in everyday moments can be observed in the work of each of these artists through their representations of quotidian objects, scenes and people.   
David Batchelor, James William Murray, Irvin Pascal, Dan Rees and Ian Whittlesea each take their own distinct approach to abstraction, ranging from the formalist to the conceptual. Batchelor and Pascal focus on geometric abstraction, both drawing inspiration from the built environment to create works which examine our relationships to our surroundings. While Murray's practice explores a geometric formalism through the reoccurring motif of the grid and cross, Rees and Whittlesea draw inspiration from art historical references, using a process-led methodology to create fluid abstract works.  
Memory, dreams and the psychological realm are explored in the work of Sarah Lederman, William Stein, Salomé Wu, Marianne Thoermer and Daniel MacCarthy. Figurative aspects enter the dreamlike compositions of Thoermer, MacCarthy, Lederman and Wu, whilst Stein's paintings utilise a blend of geometric and fluid forms to create paintings which seem to exist between the conscious and subconscious worlds. Caught in a temporal state of metamorphosis, William Cobbing's sculptures highlight materiality, reminding us of mask-like figures that emerge from the clay. 
The boundary between representation and abstraction is negotiated by Richard J. Butler, Lara Davies, Celeste, Benedikte Klüver and Aethan Wills. Davies and Butler use a layering of pigments and paints to build their richly textured canvases, which call upon details of interior features for Davies and harmonious landscapes for Butler. In their monoprints, Celeste create harmonious compositions that echo their monumental fabric installations, their muted, earthy palette and the landscape of Mexico. Benedikte Klüver's abstract paintings and needlepoint works reference both geometric and organic forms to explore the relationship between colour and material. Notions of spontaneity, simplicity and the beauty in imperfection intersect with Japanese aesthetics in Aethan Wills' expressive oil paintings, which evoke elusive landscapes and the passing of the seasons.  
Artists include David Batchelor, Charlotte Beaudry, Richard J. Butler, Thomas Cameron, Celeste, William Cobbing, Lara Davies, Benedikte Klüver, Sarah Lederman, Anastasia Lopoukhine, Daniel MacCarthy, Ellie MacGarry, James William Murray, Irvin Pascal, Dan Rees, William Stein, Marianne Thoermer, Grace Tobin, Ian Whittlesea, Aethan Wills, Salomé Wu.
Full House
14 September —1 October 2023
Pavilion Gallery at Cromwell Place
4 Cromwell Place
London SW7 2JE
FREE entry
Open Tues to Sat 11am—7pm, Sun 11—4pm