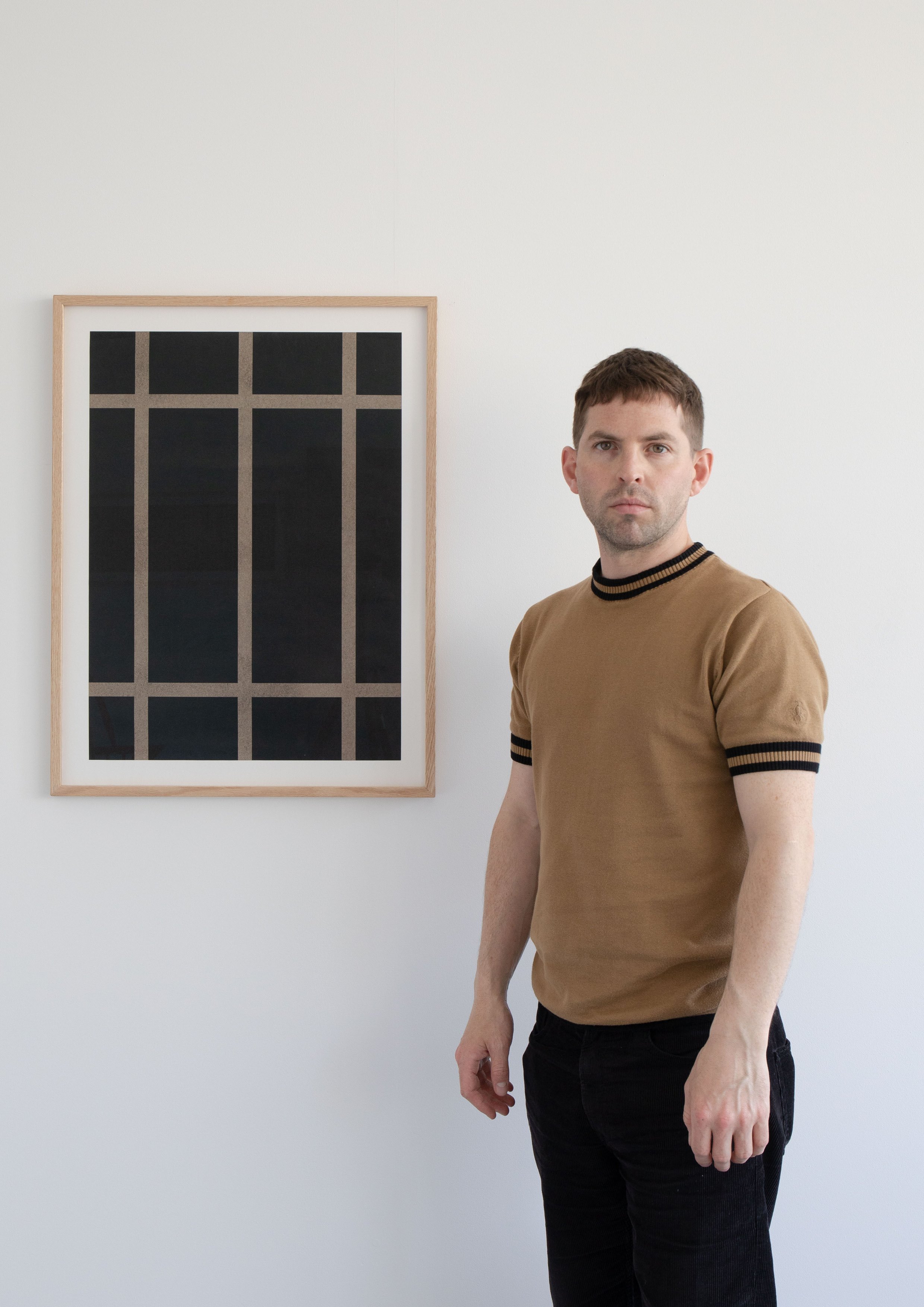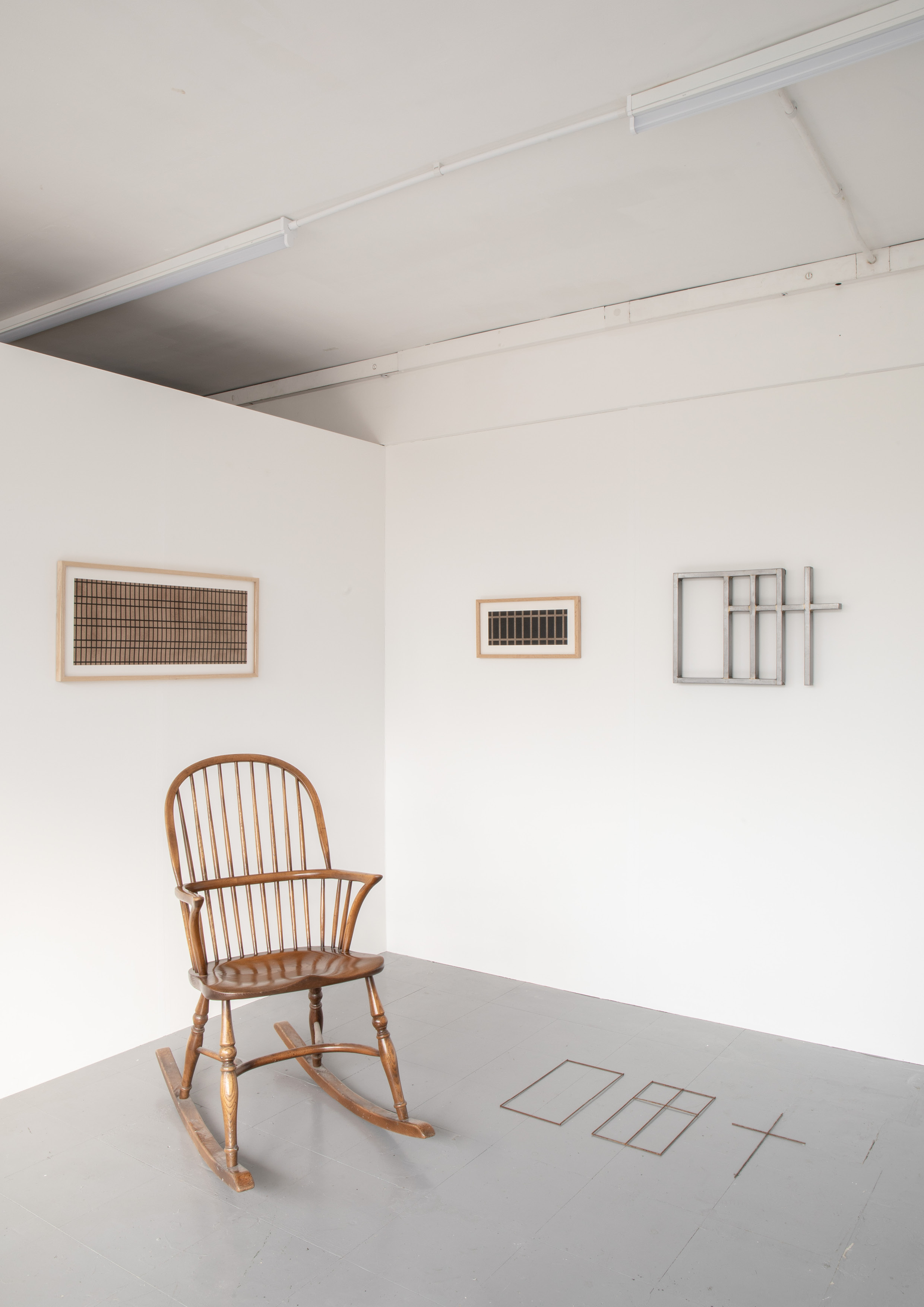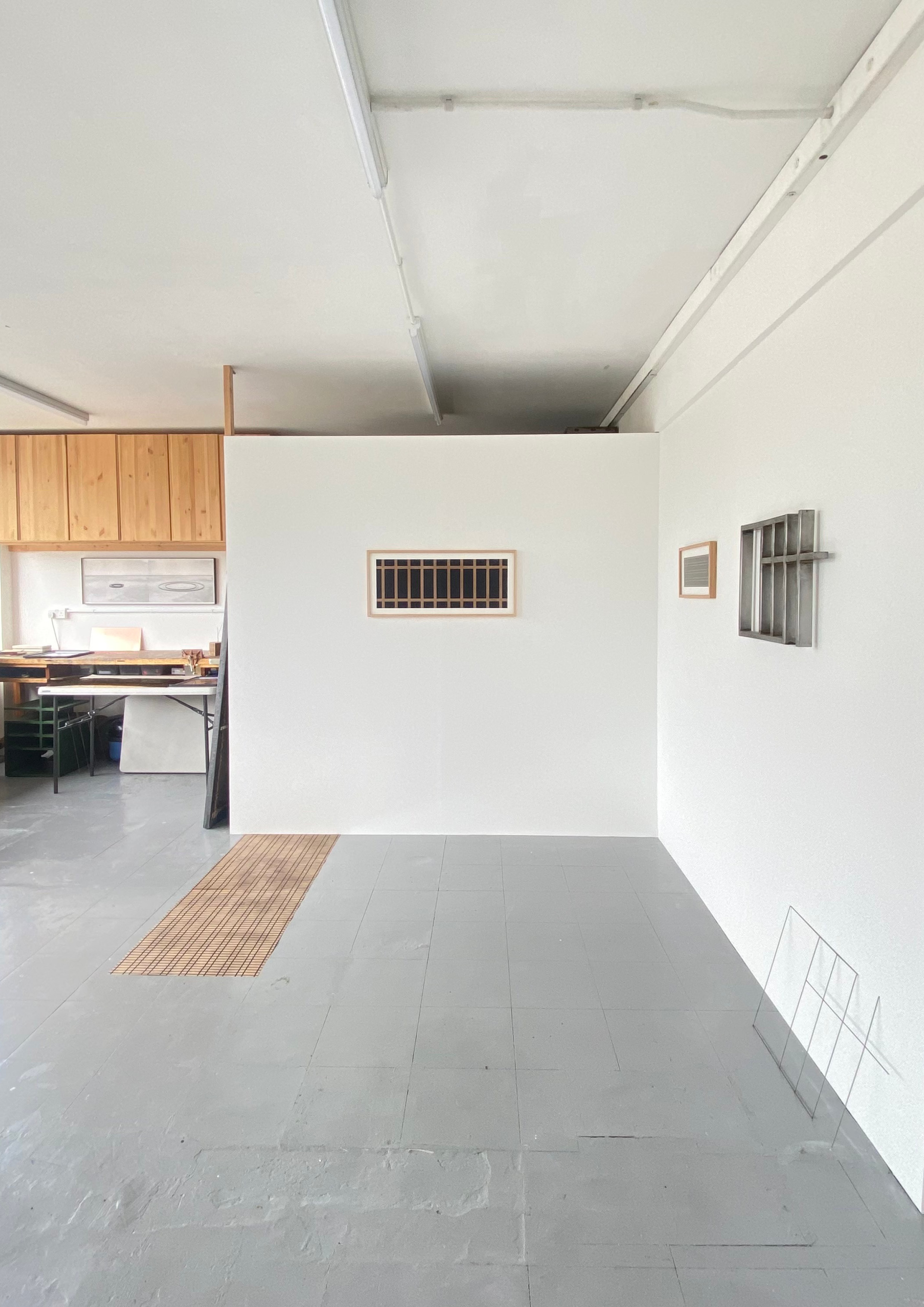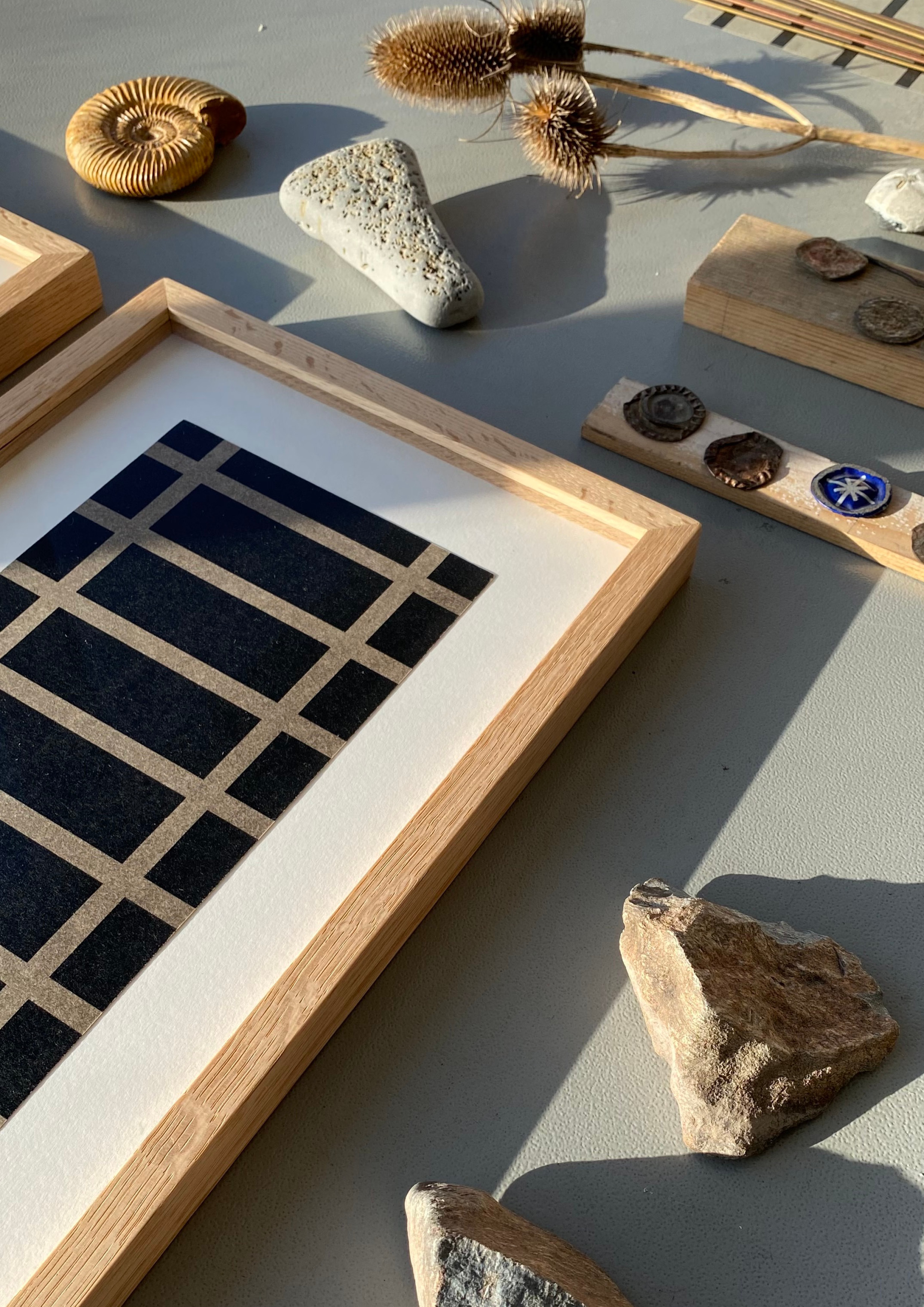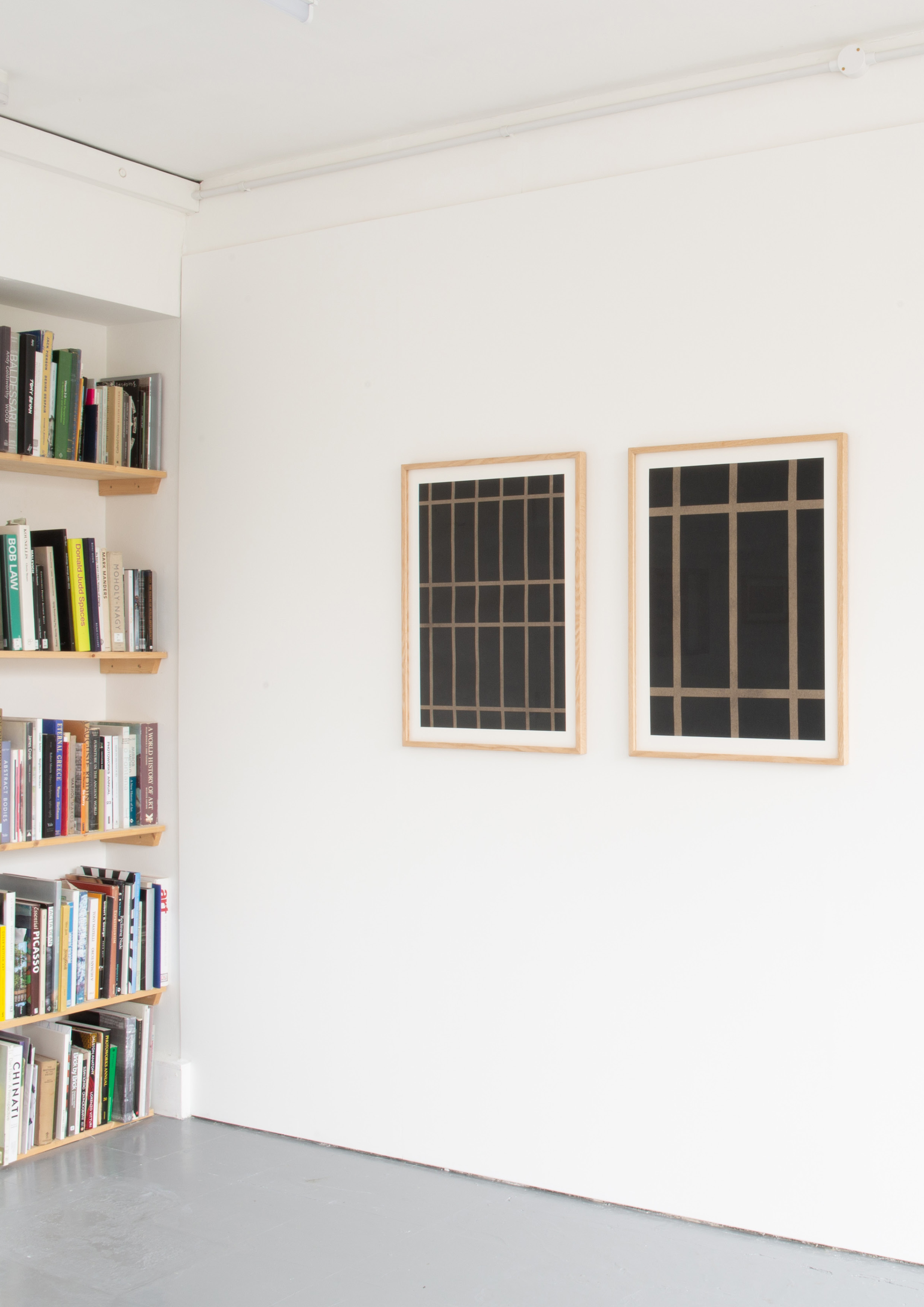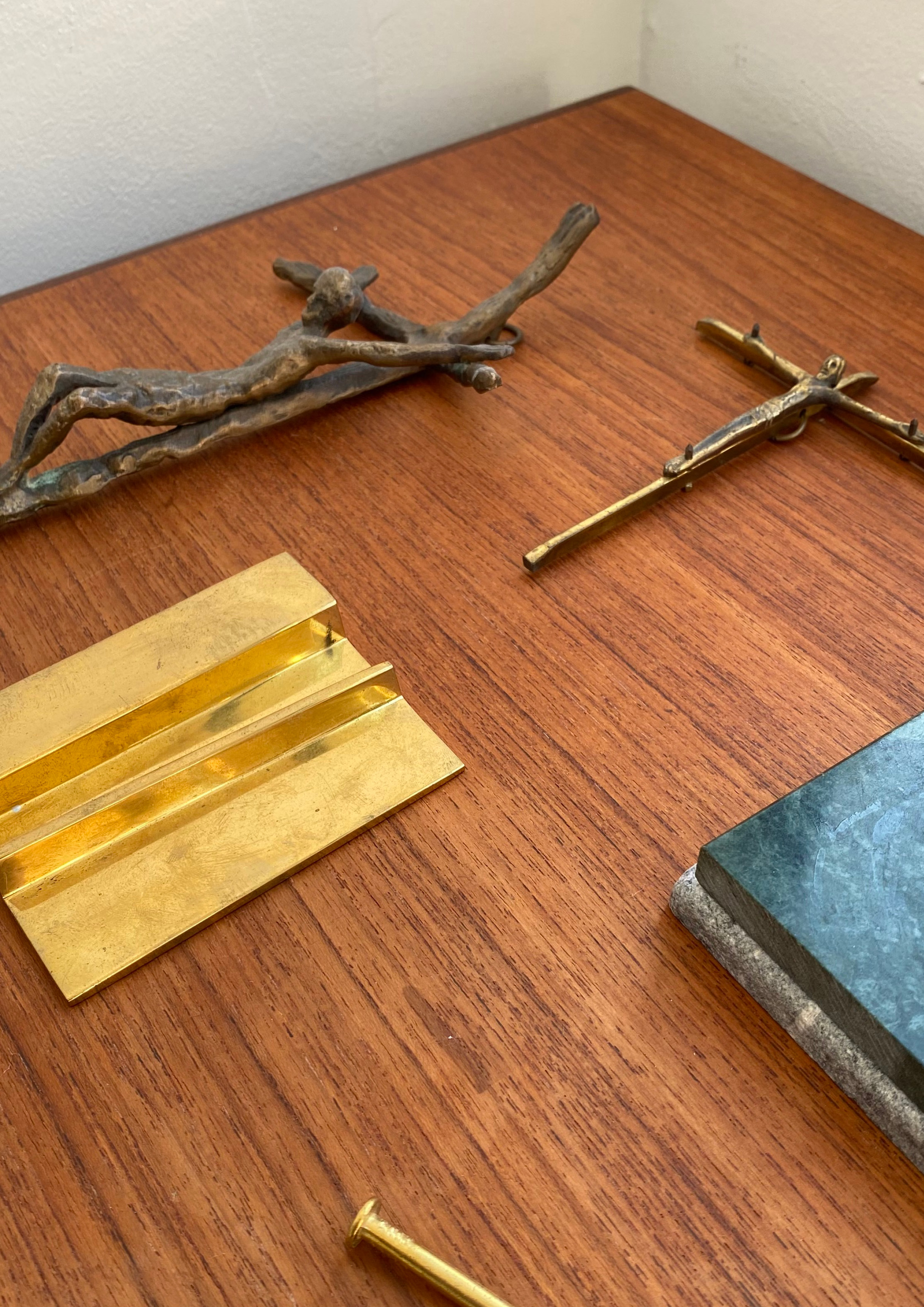 Meet the Artist
James William Murray
Can you describe your work in three words? 
Form-Made-Material. 
What got you into the arts? How did you become an artist? 
I grew up playing in bands and thought I would work in the music business like my dad. However, in 2011 I saw Gabriel Orozco's mid-career retrospective at Tate, which had a profound effect on me and I decided to pursue sculpture as my vocation instead. To my 23-year-old self, making art seemed like an impossible way to live, but now it's really all I can do… I began developing a sense of art-making by photographing found objects with sculptural potential. This led me to the photography MA programme at the University of Brighton (2013-2015), where I studied under the critic Joanna Lowry. From there, I began making objects to photograph, and at a certain point, making objects supplanted the making of images.  
Your work encompasses both sculpture and works on paper. How did you develop your current way of working and what is your process? 
Printmaking has become an essential counterpoint to my sculpture practice – both begin with manual graphite drawings, which I trace digitally to produce infinitely expandable, geometrically precise vector drawings. I use these to make works on paper and technical diagrams for my sculptures, which are then fabricated in brass, copper, steel and various hardwoods… The works available through Canopy Collections are a series of monoprints made with beeswax and carbon black pigment on paper. The process involves printing vector drawings on pre-dyed paper using an analogue architectural draft printer. The machine I use is designed to print delicate line drawings rather than large expanses of pigment and is therefore pushed beyond its capacity to the point of failure. Consequently, the prints are initially unstable and vulnerable to minor abrasions. To create a stable surface, I paint the reverse side of the print with molten beeswax and then iron it to melt the wax through the fibres of the paper—a kind of 'embalming' process. The wax evaporates at different rates depending on how thickly the beeswax is applied, which results in a mottled surface texture. Pigment often migrates through the melting wax, causing slight aberrations that are embraced as intrinsic to the process. The prints are float mounted in hardwood box frames to emphasise their object nature.  
What was the inspiration behind your signature cross form?
The 1:2 cruciform is the basis of my work – a formal problem that has risen from the internal logic of my practice. It provides a formal parameter and a point of meditation, which I find liberating. It is a form that can be expanded ad infinitum, which often keeps me awake at night… Looking at my pre-2022 work, my 'early practice', you can see that the 1:2 cruciform was always present, hidden in plain sight. Only recently did it fully emerge to the forefront of my work following a residency in Marfa, Texas, last summer, when I made the initial drawings for 'Marfa Cross Forms'. The cruciform is so ubiquitous in art, architecture, and design that no one can claim it. From around the 3rd century to the present day, it has provided artists with a renewable source of inspiration. Formulating a subjective response to this enduring motif of art history felt like a significant challenge I was willing to meet head-on.
What do you hope to convey through your art?
My work involves translating forms into the material world. The translation system is art. What materialises through this process is really out of my hands. For me, the more pertinent question is: From where are these forms being conveyed? I don't know the answer, but I believe they are external to the world I am bound to, that they are formed elsewhere, somewhere ineffable.  
Where are you from, and how does that affect your work?
I live in Brighton on the South East coast of England. I was born here but spent most of my childhood in nearby rural West Sussex. My mother worked as a healthcare assistant at a convent, and we lived in a house on the grounds. Growing up in close proximity to a religious sanctuary, amongst women who had dedicated their lives to spiritual development, was formative. I later returned to Brighton and founded the artist-led project space Niagara Falls Projects, which I co-ran between 2016-2020 alongside my studio practice. The Brighton art scene has expanded in recent years, with several new galleries and project spaces, and of course, Brighton CCA, which provides a much-needed institutional focal point. My partner is Dutch, and we spend a lot of time in The Netherlands, where I have begun to establish support for my work. I find Dutch utilitarianism inspiring. It has become a home away from home.
Who are the artists that have inspired you most?
Some canonical artist influences include Donald Judd, Bob Law, Agnes Martin, Robert Morris, Gabriel Orozco, Dan Van Severen, Anne Truitt, Lee Ufan…
What interested you about joining Canopy Collections?
Louise Chignac and I had been in touch several times over the past couple of years and finally arranged a studio visit. She spoke very eloquently about art and the progressive vision for Canopy Collections. It felt like a good fit. 
Do you collect art from other artists? How important is it for you to live with art?
I trade with artist colleagues and buy when possible. Collecting is a practice that compliments art making. It is a means to support the work of artists I admire and build a context that enriches my own practice. This year I have acquired works by Duncan Bullen, May Hands, Paolo Arao, Nick Naber, and Richard Graville.
Any projects in the pipeline?
I recently received funding to research fabrication processes for new large-scale sculptures. I am in the initial stages of that research and will work on the project until 2024.