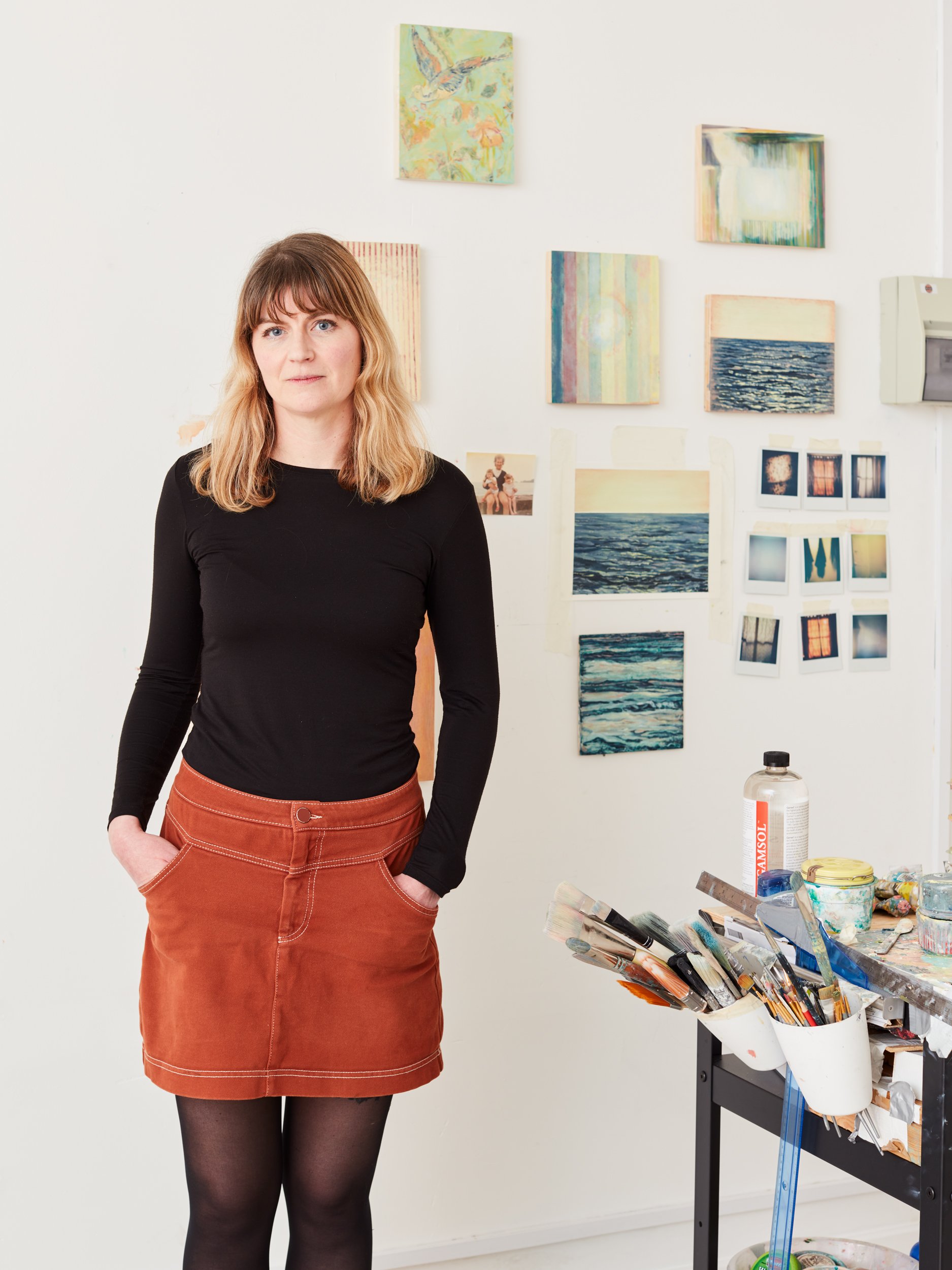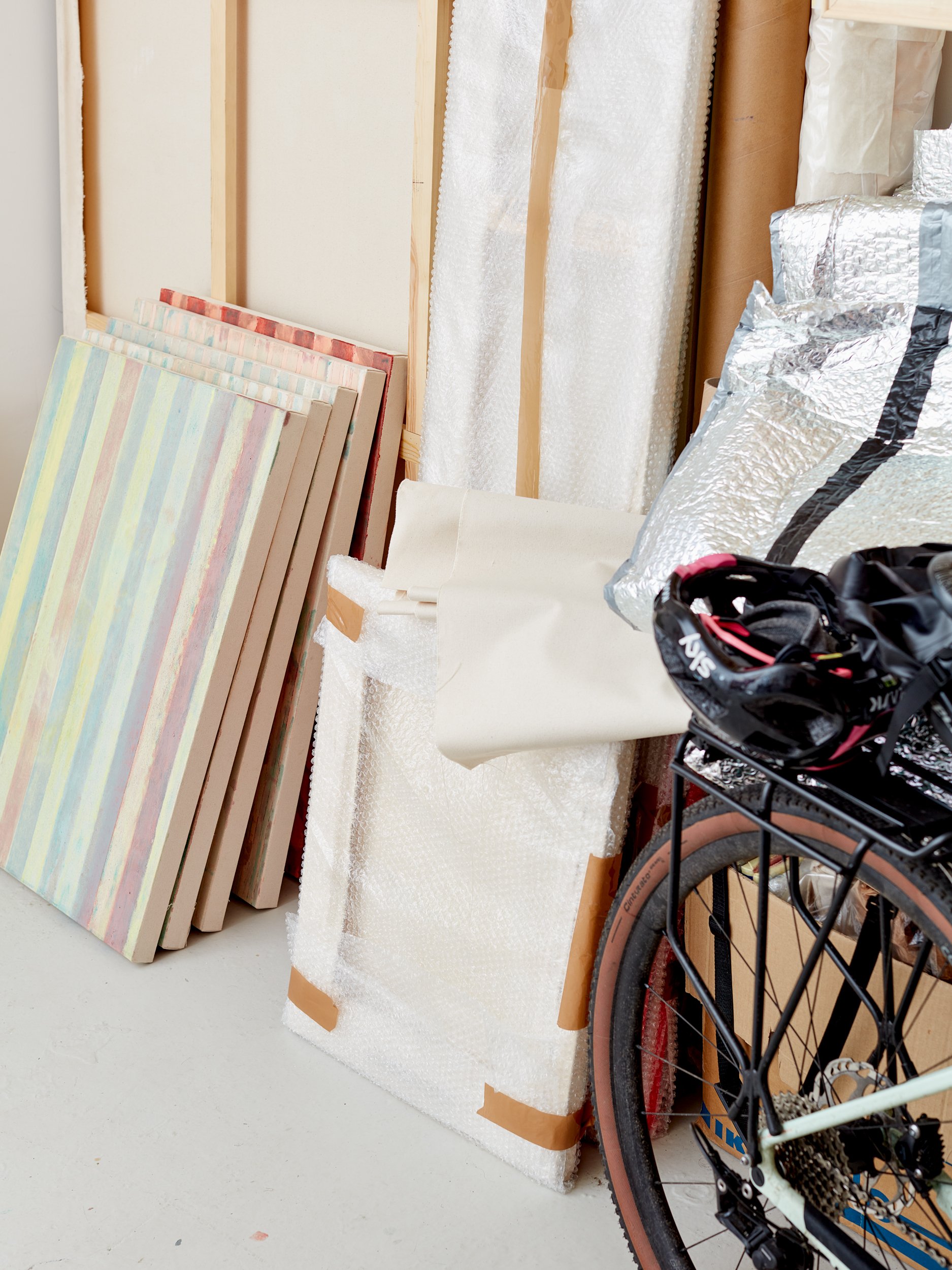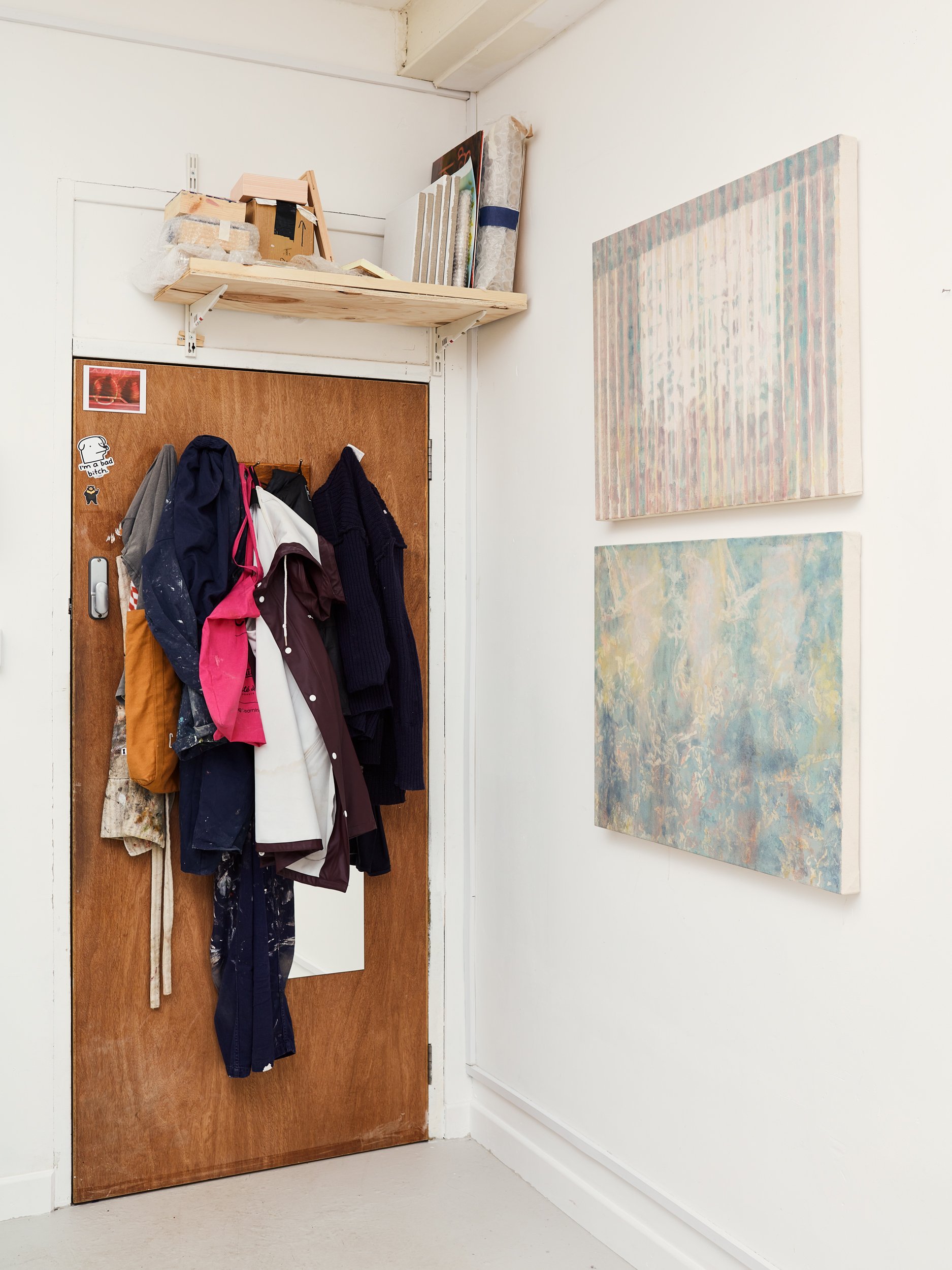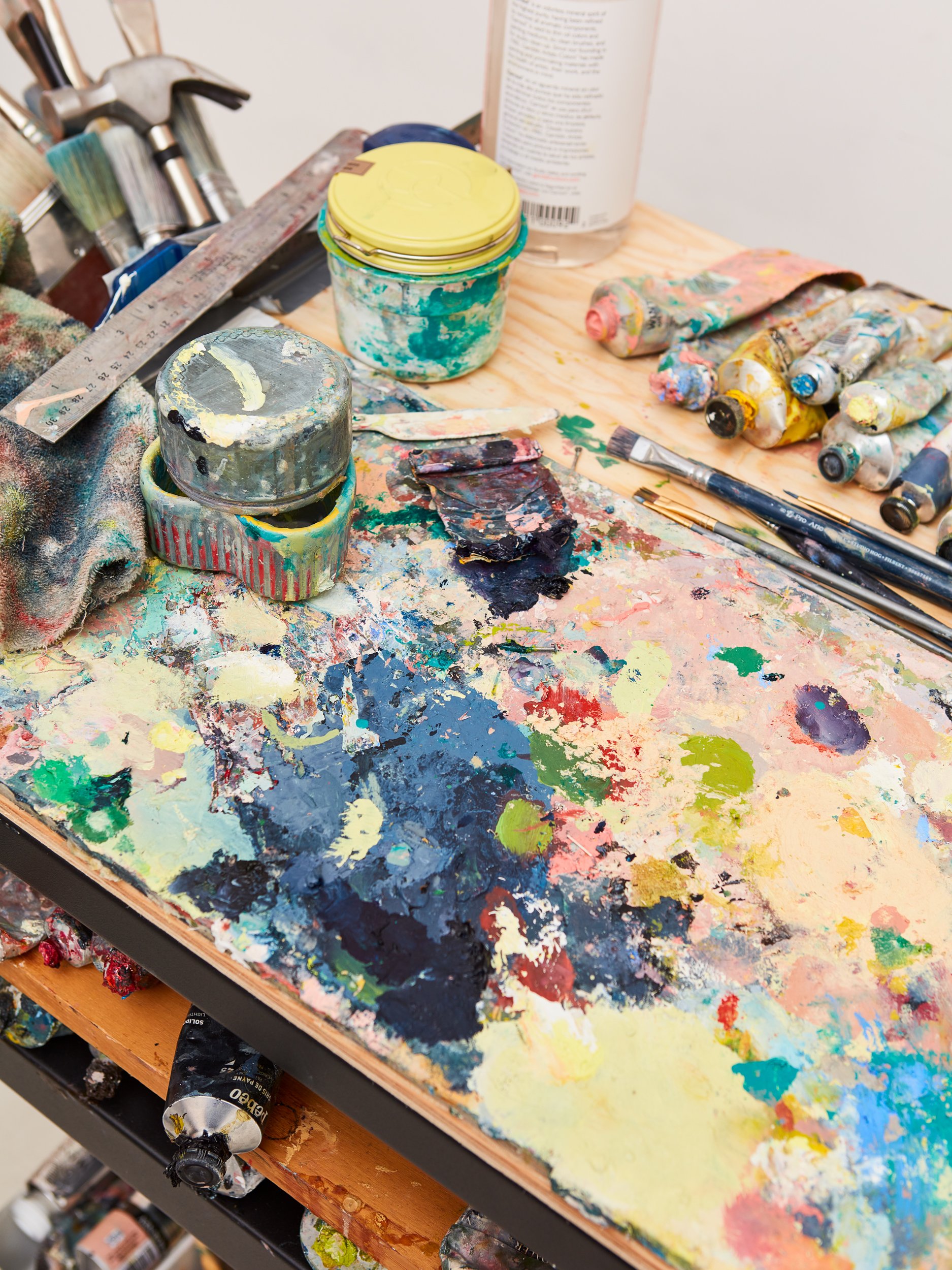 Meet the Artist
Lara Davies
Can you describe your work in three words? 
Weathered subtle longing.
What got you into the arts? How did you become an artist?
Straight from school I started a BA in Art at the Ruskin School of Art, Oxford, but I was so homesick I came back to Cardiff and did a Maths degree instead. I worked as an analyst for a number of years, but eventually art got its claws back into me and I returned to the studio, building up a studio practice before completing a Masters in Painting at the Royal College of Art last year.
What drew you to painting more specifically?
I just love the stuff of paint, the materiality. I'm drawn to work with a subtlety of touch, that creates a sense of magic, an atmosphere. When I look at a painting, I want to understand how the artist created the work, how they prepared their surface and what paints they used. I enjoy the idea of experimentation within the confines of a material on a surface.
What is the process behind your work? Where does your imagery come from?
Before the RCA my approach to work was more haphazard – I might paint a biscuit one day and a dinosaur the next. Throughout college I enjoyed focusing in on one idea for longer and developing a writing practice alongside a painting practice helped with this – one would inform the other. Now I tend to use a few images as starting points, and as the series of paintings develop, they become less literal and more abstract as I get interested in different elements, such as the use of stripes in a painting. Recently I have been experimenting with masking off areas of canvas and pouring the paint on the surface on the floor, the work balancing between control and chance. I then add more colour or more figurative aspects depending on what I feel the painting needs. 
What motivates you to make art?
I have an innate need to paint, it's just something I need to do. There are few things more satisfying than a good day in the studio, when ideas are coming together and new ones are being sparked. I love hanging out with my studio mate, listening to music, drinking a cup of tea, cycling home…what could be better?
Where are you from and how does that affect your work?
I grew up in a small town in the South Wales valleys called Maesteg, then lived most of my adult life in Cardiff until I moved to London 18 months ago. The idea of homesickness and longing, followed by the realisation that I actually love London and want to absorb its energy, has directly formed the basis of my work for the last year or so. 
Who are the artists that have inspired you most?
I'll probably think of a million more, but artists such as Walter Sickert, Philip Guston, Georgio Morandi, Mark Rothko, Agnes Martin, then more contemporary artists like Daniel Buren, Andrew Cranston, and my peers Casper White, James Moore and my studio mate Megan Menzies.
What interested you about joining Canopy Collections?
I was impressed by their professionalism, I heard of them through people I respect, I saw a show they curated at Cromwell Place and I'm a fan of the artists they work with.
Do you collect art from other artists? How important is it for you to live with art?
I do collect art from artists – it is thrilling and inspiring to live with art by people whom you respect.
Any projects in the pipeline?
I will be exhibiting in two exhibitions which open this spring. The first is the show entitled Positions at the brand-new Alma Pearl gallery which opens in April. Then later in spring I will be showing at Terrace Gallery, in the first show curated by JaggerJohnson – Lucy Jagger and Angela Johnson. It feels exciting to be asked to participate in these two new ventures!