We are Canopy Collections
We select and sell artworks by international living artists through seasonal collections curated in the form of domestic displays.
Our mission is to offer a new approach to discovering and buying contemporary art. Webelieve that art should be an integral part of our interiors and everyday life. Operating atthe crossroad of art, design and lifestyle, we are a contemporary online market for art lovers, collectors and aesthetes
Canopy Collections was founded by Louise Chignac and Cécile Ganansia in London.
Louise Chignac has a ten-year experience as a contemporary art curator, critic and consultant. She studied Art History at the Sorbonne Université, Paris and Curating atGoldsmiths College, London. From 2014 to 2018, she managed Cranford Collection, one of the most significant private collections of contemporary art in Europe. Since 2013, she has also collaborated with international galleries, including MOT International, London and Brussels, The Gallery of Everything, London, and Ordovas, London and New York. In 2016,she contributed to the inaugural edition of the Art Night festival in London and co-edited its first publication Expanding the City's Boundaries. Since 2018, she has been Consultantfor Rochester Square, one of the leading ceramic centres in London. As an independentcurator, Louise has exhibited the work of Francis Alÿs, Susan Hiller, Pierre Huygue, Derek Jarman, Laure Prouvost, Dan Rees and Ulay.
Cécile Ganansia started her career in Asset Management, after graduating from a Master'sDegree in Banking and Finance at Université Paris-Dauphine. In 2013, she set up Brain Circle UK, a major foundation for brain research based in London. For the past seven years, she has been committed to bringing science and art together through partnerships with the Sainsbury's Foundation, and a programme of lectures and events in collaboration with international artists such as Anthony Gormley, Michal Rovner and Ron Arad. Since 2019, Cécile has been involved with the Christie's Contemporary Art Degree in London.
Canopy Collections is a limited company, based in London and registered 12699653 under the England and Wales Companies Act 2006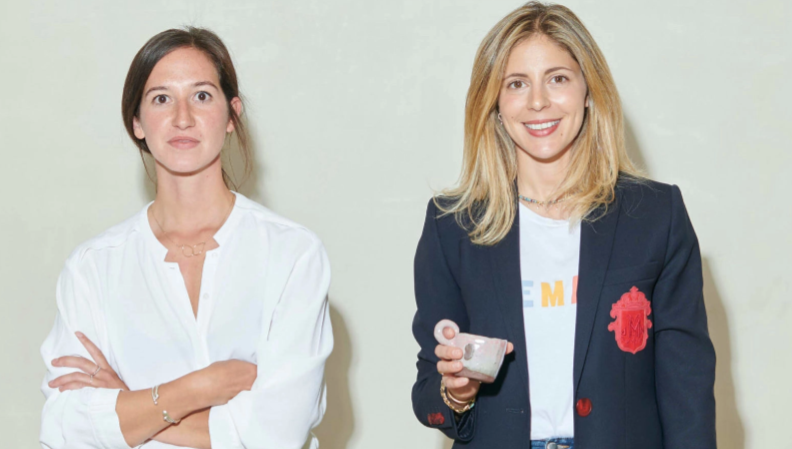 Our Services
Advisory
We offer a personal art advisory service to our private clients worldwide. This includes house visits with our curator (in person or remotely via Zoom), personalised mood boardsand advice on how to curate your space. Whether you are looking for a statement piece toput on a particular wall or a wider selection of artworks for a more ambitious project, weare there to accompany you through the process of buying art. Just tell us what you need and we will find the perfect artworks for your interior.
Get in touch with our curator
Trade
We offer bespoke services and exclusive trade discounts to clients in interior design, architecture and hospitality
Get in touch with an advisor
Our Artists
We work with today's most inspiring emerging artists and support them in the promotion of their work. Our mission is to give you access to an exclusive selection of artworks at anaffordable price.Most of our artists already have works in both private collections and public institutionsworldwide, including MoMA, New York; The Bill and Melinda Gates Foundation, Seattle; Tate Modern, London; The David Roberts Art Collection, London; Wellcome Trust, London; Soho House, London; Stedelijk, Amsterdam; NOMAS Foundation, Rome; MAXXI, Rome;S.M.A.K, Ghent; MHKA, Antwerp; Goetz Collection, Munich; MONA Museum of Old and New Art, Tasmania. When buying through Canopy Collections, you are investing in the career of some of themost promising living artists, bringing exceptional art into your everyday life.
Our Collectors
We work with both emerging and established collectors worldwide. Over a hundred ofclients have already trusted us to bring the most inspiring art into their interiors. Whether you are new to the process of buying art or very familiar with the art world, we would love to work with you.
Get in touch
Get in touch
with an advisor